Elan Yachts
Elan embodies a true passion for sailing, technological innovations and distinctive design. Every yacht comming from Elan's 16.000 sq meter boatyard in Slovenia is the result of our 70-year long passion for innovation-oriented quality boat-building.

Humphreys Yacht Design has been the principal designer for Elan Marine since the mid-1990s, working with Elan's own extensive in-house engineering team. From the first relationship, the Elan 295, Rob Humphreys has been an ever-strengthening presence, consistently helping direct the company's vision, with a range of boats that offer excellent racer-cruiser balance. It's what Humphreys has frequently referred to as the 60/60 range, where the racing eye will focus on the boats' obvious race-winning potential and feel the designs are biased in his direction, while the cruising temperament will see his own particular interest as being the one that commands the 60%

The Elan range is a series of resilient cruising and racing yachts that appeals to professional and amateur sailing crews as well as families who love to holiday on the water. It combines modern technology and expertise with a respect for tradition, elegance and stylish good looks. All the yachts in the series are designed for fast passage-making, regattas and other racing events, but at the same time they are styled with comfort and safety in mind so that sailing companions — whether experienced or novice — can enjoy both the ride and the destination.
E Line
Elan Yachts are some of the most competitive sailing yachts available today. Benefiting from "Humphreys Yacht Design" Volvo Ocean Race 70 yacht designs. Elan inherits many features from these ultimate racing machines such as twin rudders, T-shaped performance keel, chined hull for minimum drag and the latest 3D VAIL infusion technology. With state of the art deck equipment positioned for the optimum performance and a fine tuned sail plan, every Elan Yacht offers a superb sailing experience.
View the E-Line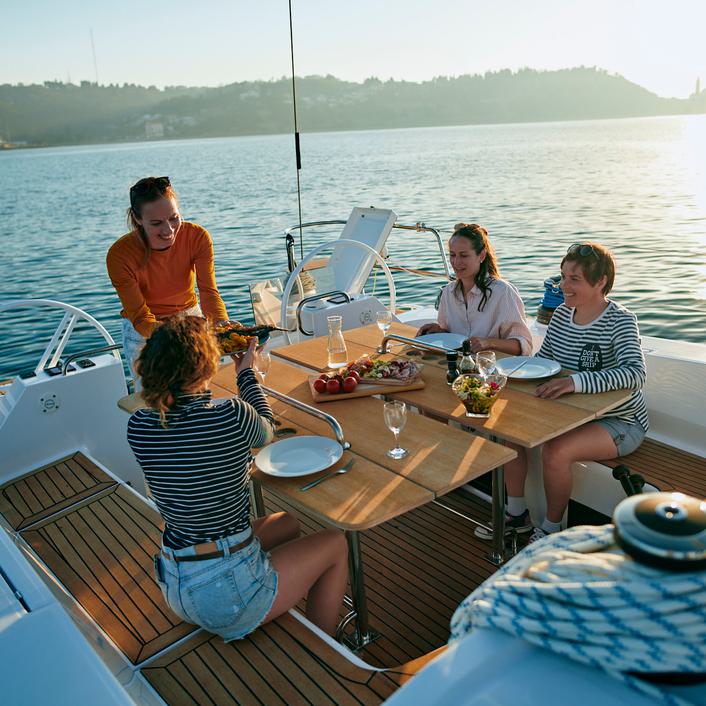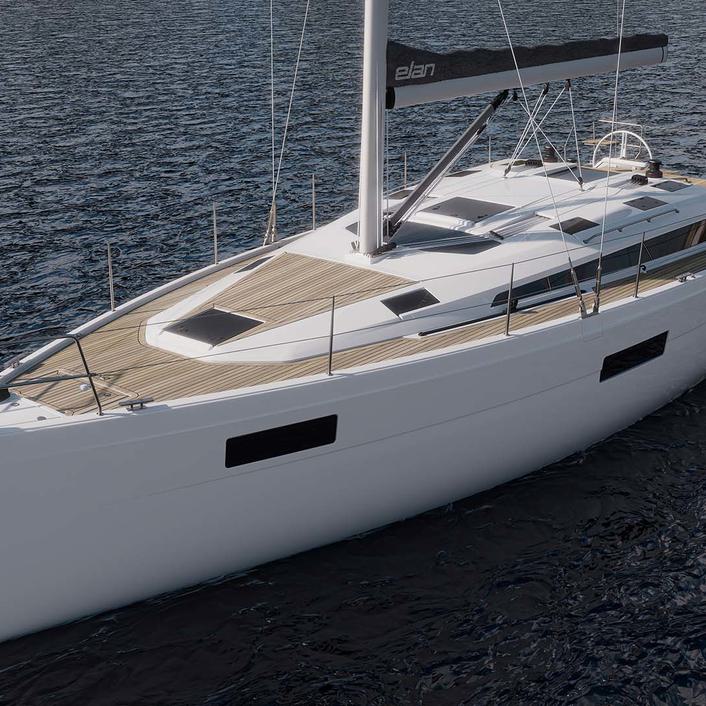 Impression Line
These stunning yachts have been designed with every cruising comfort in mind. The on-deck systems allow for easy sailing especially for "short-handed" cruising while giving the space and comfort that you might only expect from a much larger yacht both above and below decks. A new generation of yachts offering a perfect balance between performance, comfort, easy handling and safety without compromise. Welcome to the world of Impression Yachts – what's your Impression?
View the Impression Line
GT Line
The company, established in 1945, has a proud long history in the market. All Elan's enterprises are devoted to technical development of products and progressive design through innovative approach and advanced technology. The combination of these elements provides the ultimate sporting pleasure to our customers around the world.
View the GT Line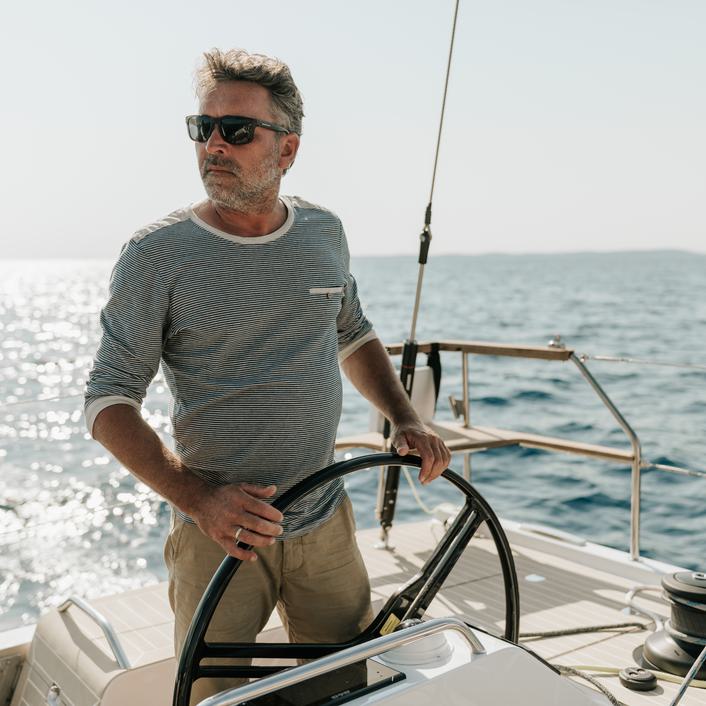 Secure yours now and benefit from Free berthing at any boatfolk marina
Get in touch to secure this order - arriving in the UK in July 2024
01305 818 541 | elan@boatpoint.co.uk