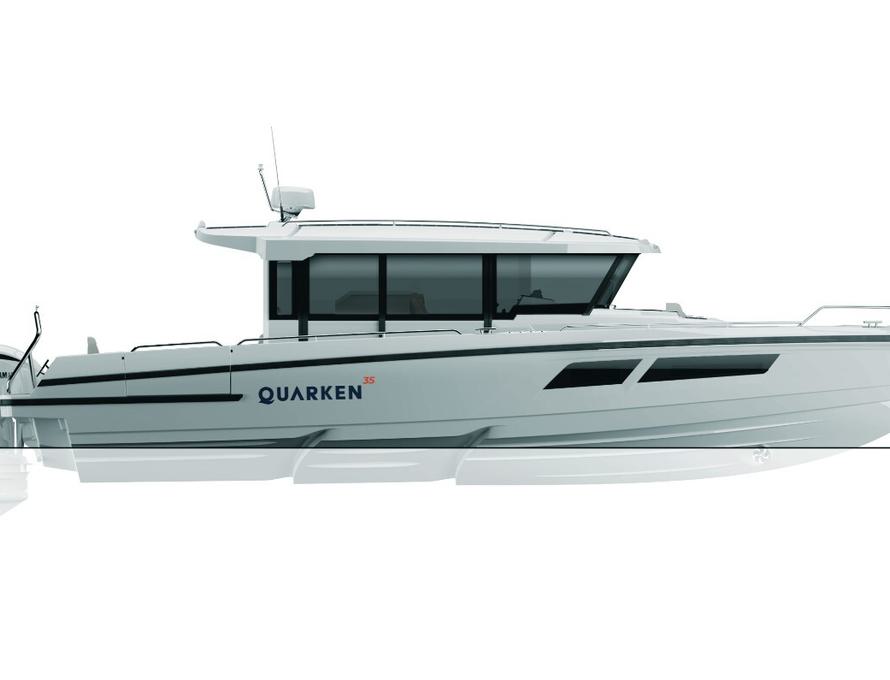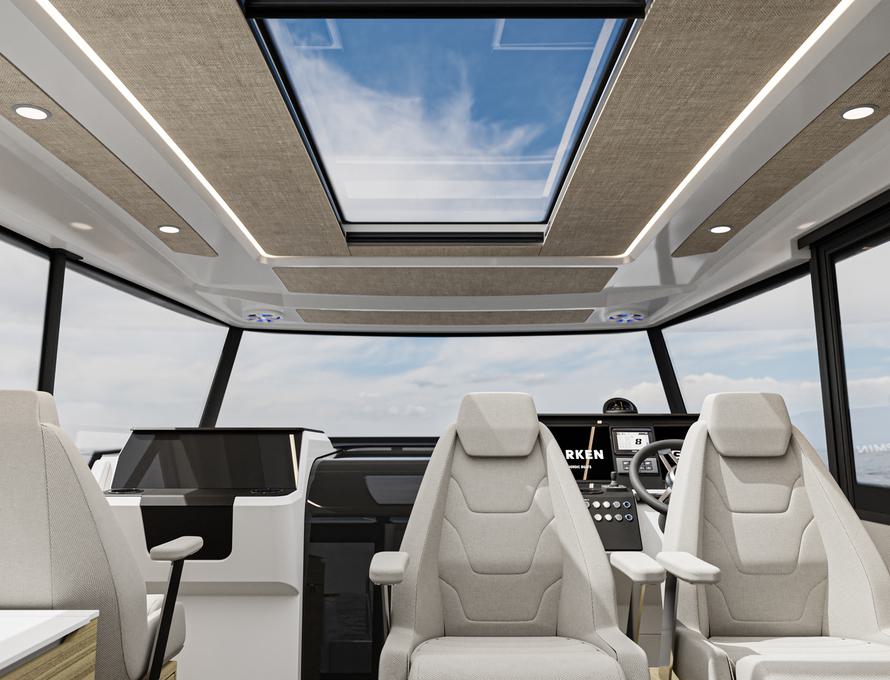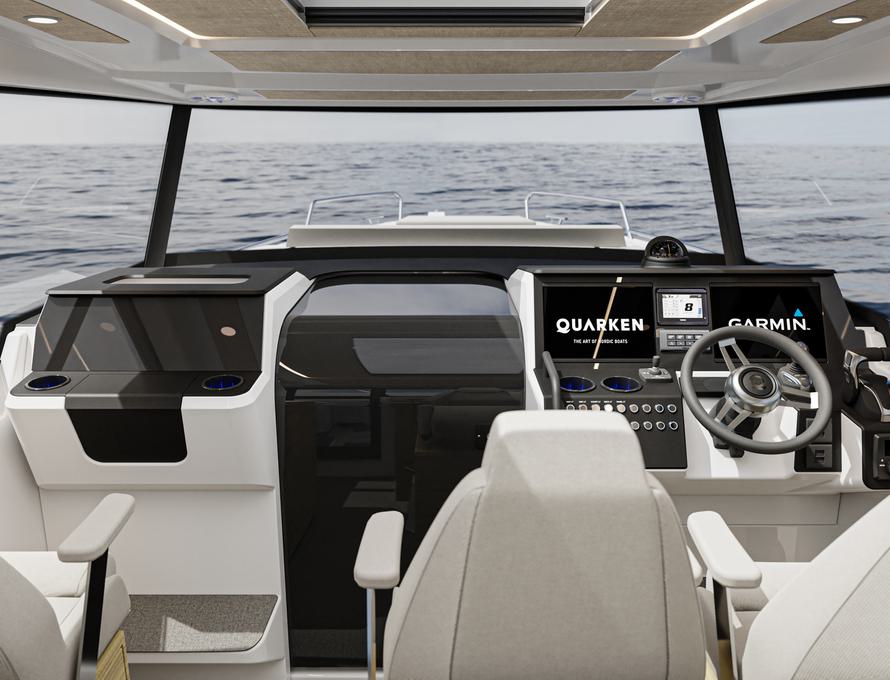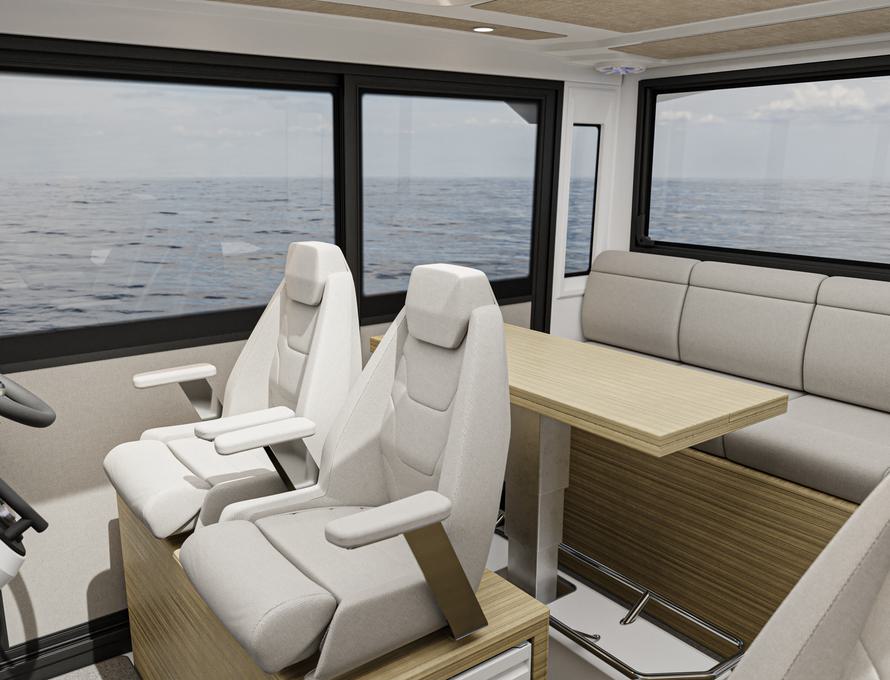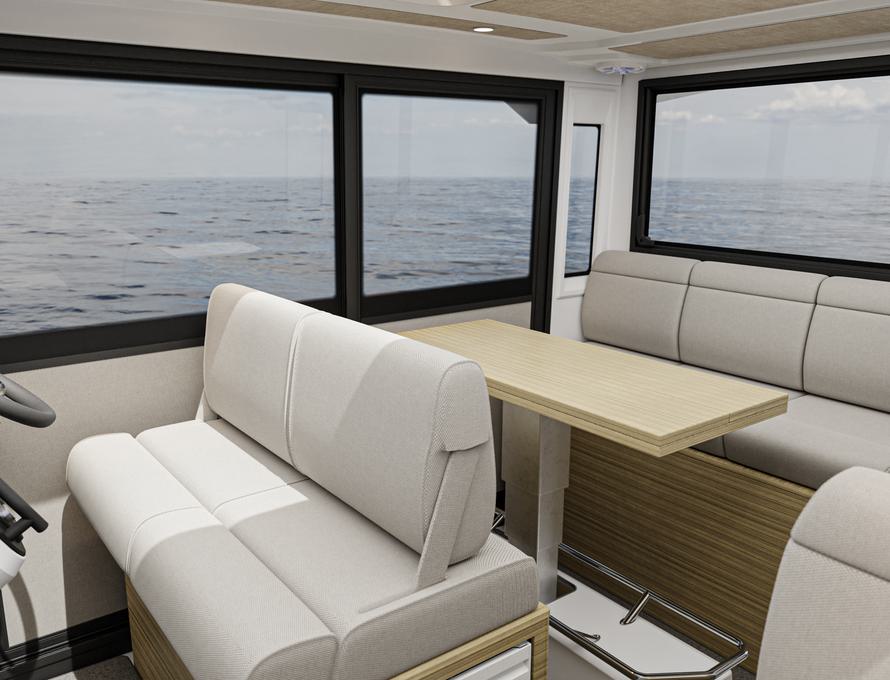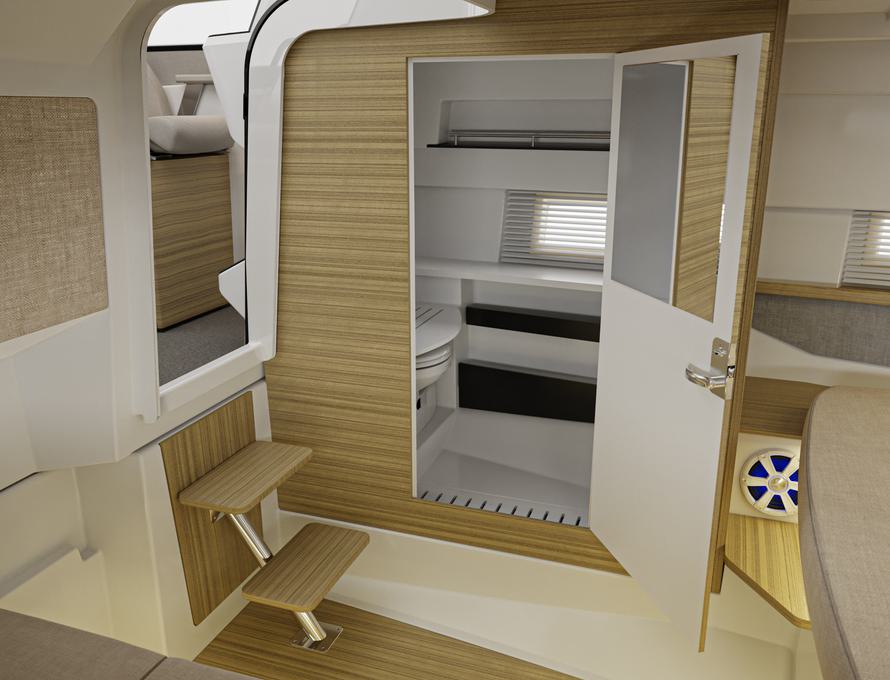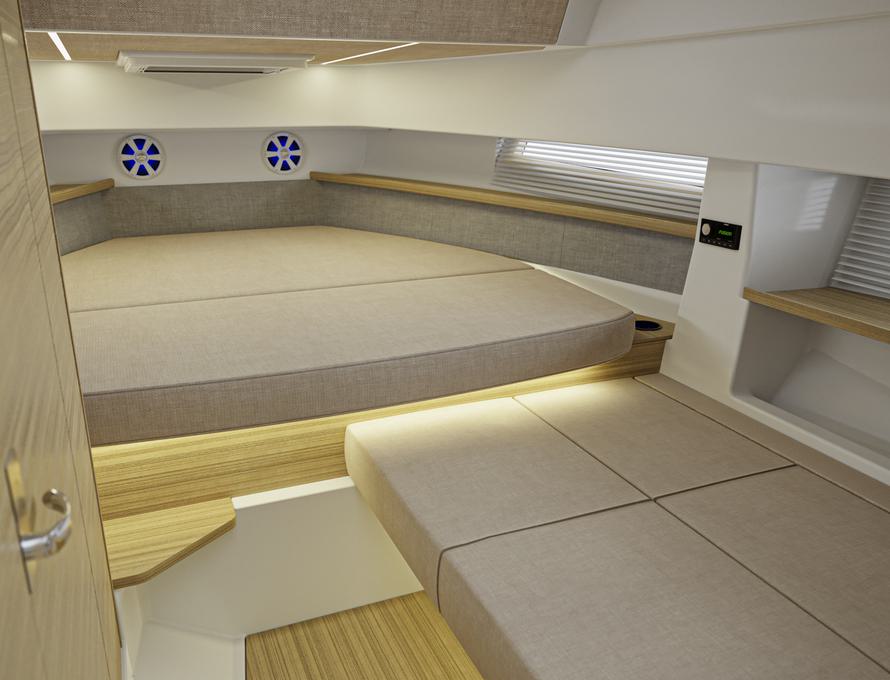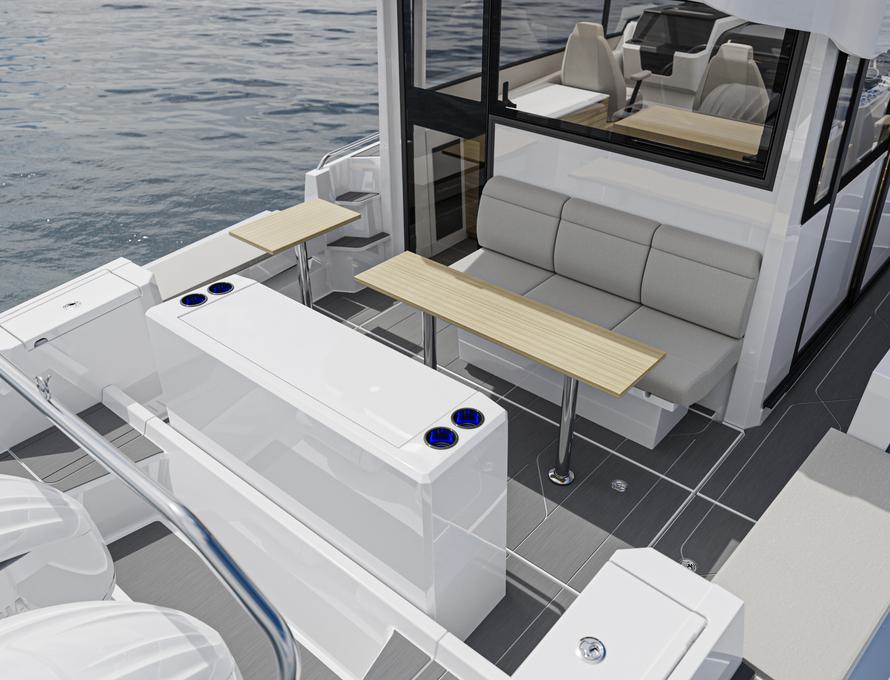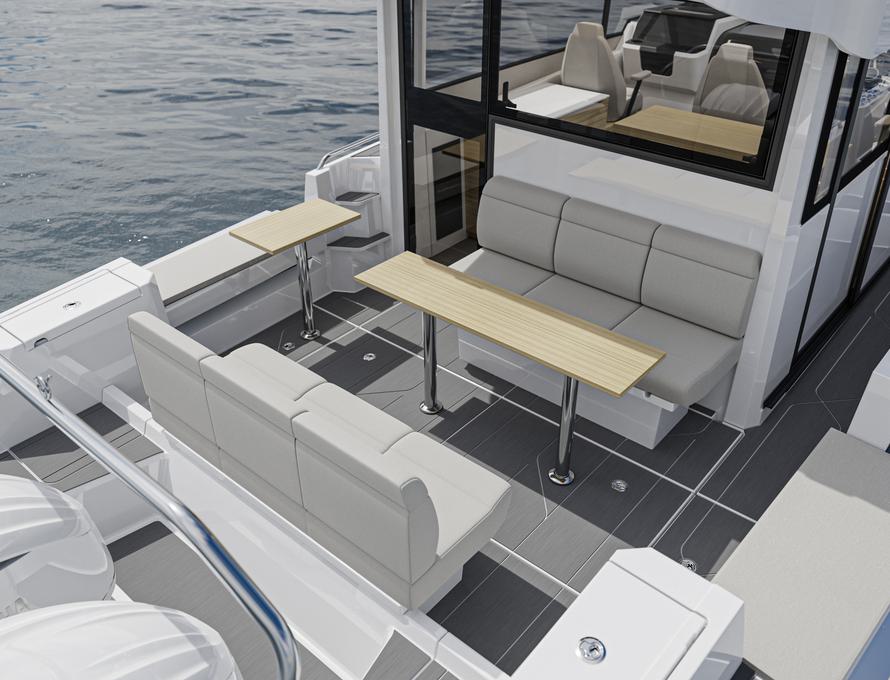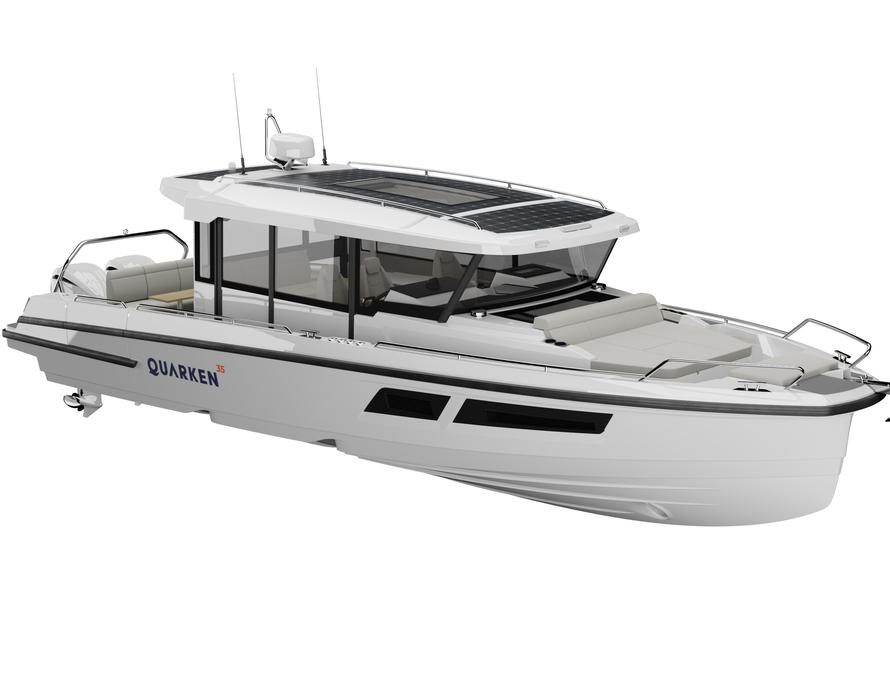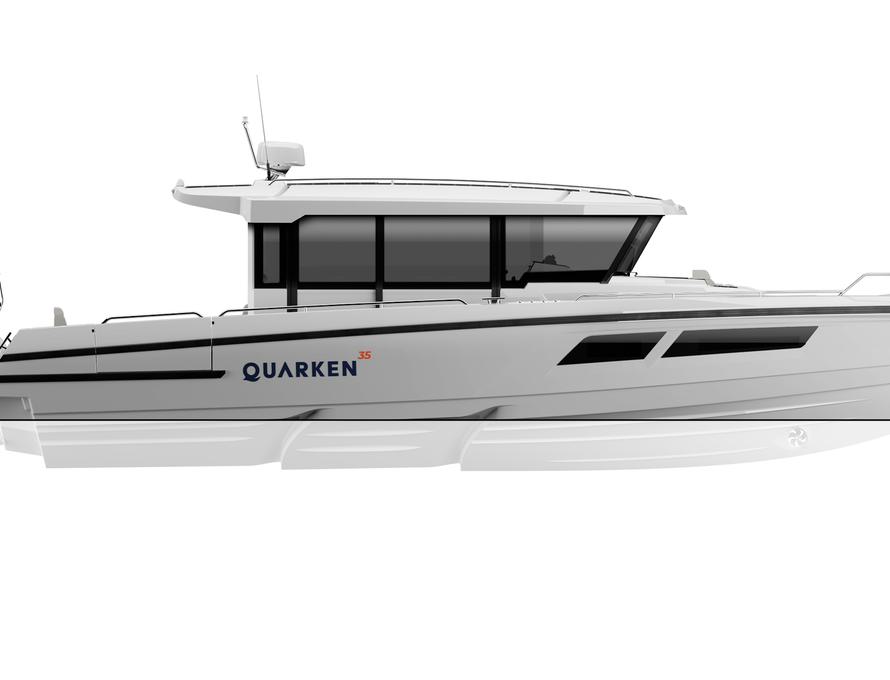 Quarken 35 Cabin
Next Generation Travel Companion
LAUNCHING AT BOOT DUSSELDORF, GERMANY, JANUARY 2024
A premium and sporty experience on the water
Step into the luxurious cabin and be greeted by the breathtaking panoramic views. The spacious area provides ample room for comfortable movement and easy access. You will find that the cabin hosts a functional galley and dining area, designed to cater to all your needs.
Customise the aft deck with different modular solutions. Each module is designed with purpose and when combined will offer several space combinations to unwind and relax.
Experience the power and performance of the 35 Cabin's twin Yamaha F300 Outboard engines, specially designed to exceed your expectations on the water. From smooth cruising to high-speed thrills, this pairing delivers a dynamic and reliable performance that you can count on. No matter the sea conditions, you'll feel confident and in control as you navigate the waves with ease. Trust in the 35 Cabin and its powerful engines to provide you with an unforgettable boating experience.
As you step into the forward cabin, you'll be greeted by a cosy and inviting atmosphere. The highlight of the space is a large bed that can comfortably sleep two adults, providing a perfect retreat after a long day of exploring. The bed is accompanied by a sofa that can be extended to make a bed that is perfect for children.

The enclosed toilet compartment is thoughtfully designed with a stainless steel sink and shower, ensuring that you have all the amenities you need for a comfortable stay. The shower is spacious enough to allow for easy movement, and the sink is conveniently located for easy access. Whether you are cruising on the water or anchored in a peaceful cove, this cabin offers a perfect blend of functionality and comfort.
| | |
| --- | --- |
| | 10.68 (35.04 ft) |
| | 3.48 (11.42 ft) |
| Weight estimate (incl. engine) | 4400kg (9700 Ib) |
| | 1 m (3,3 ft) |
| | 2x300hp |
| | 10 |
| | 2+2+2 |
| | B-Offshore |
| | GRP |
| | 44 knots |
| | 120 L |
| | 750 L (198 gal) |