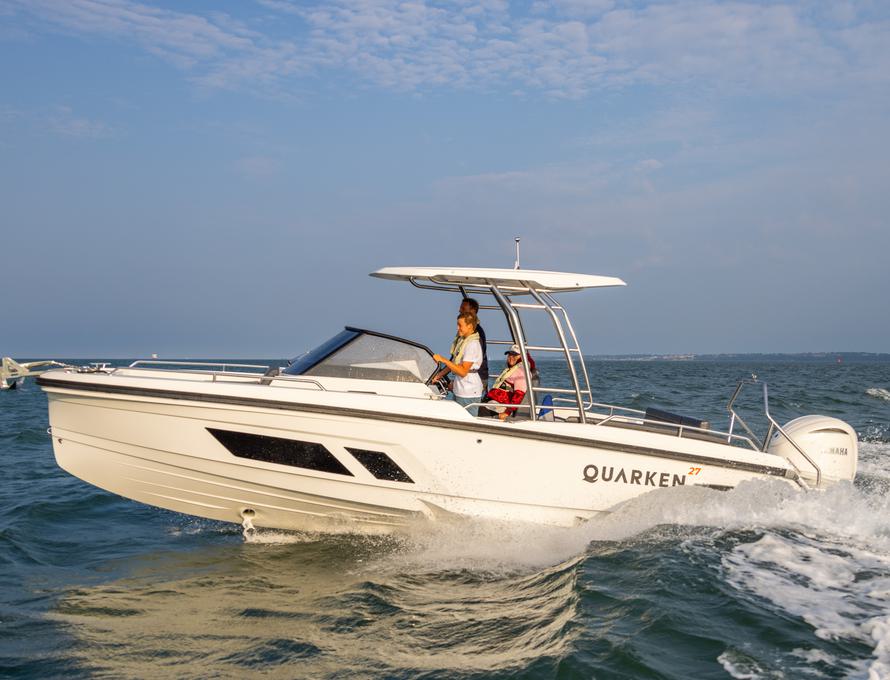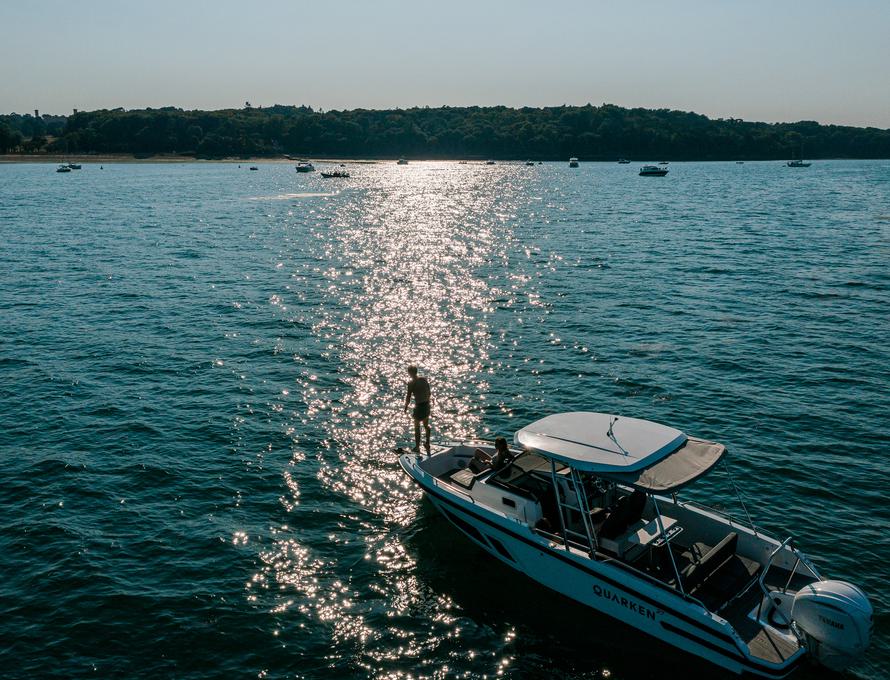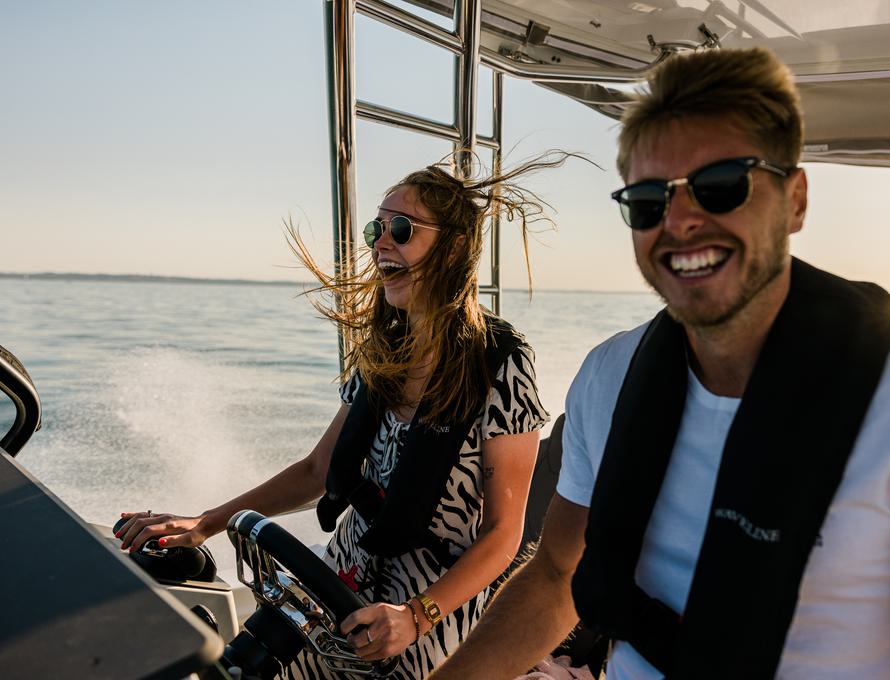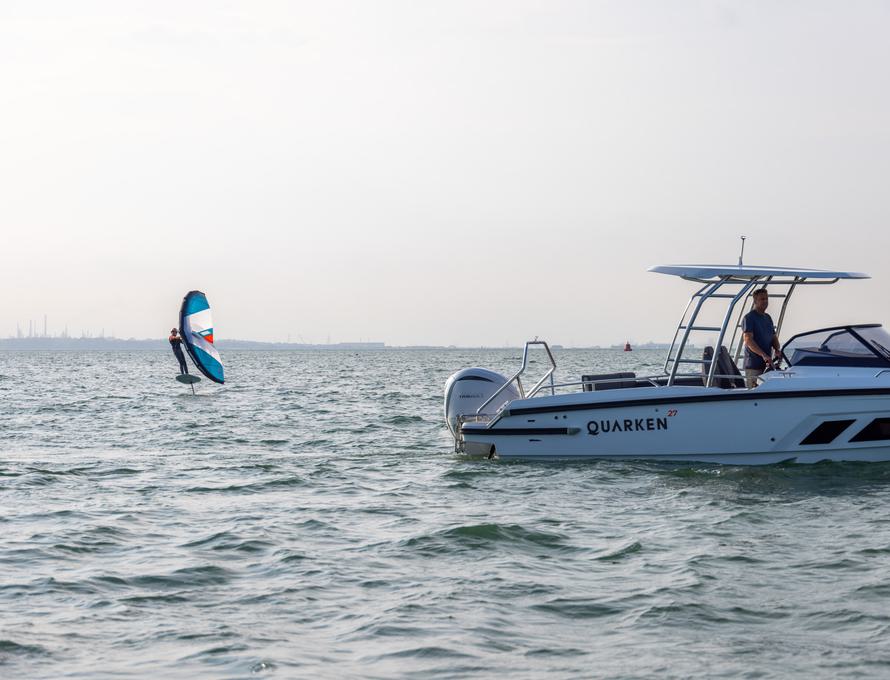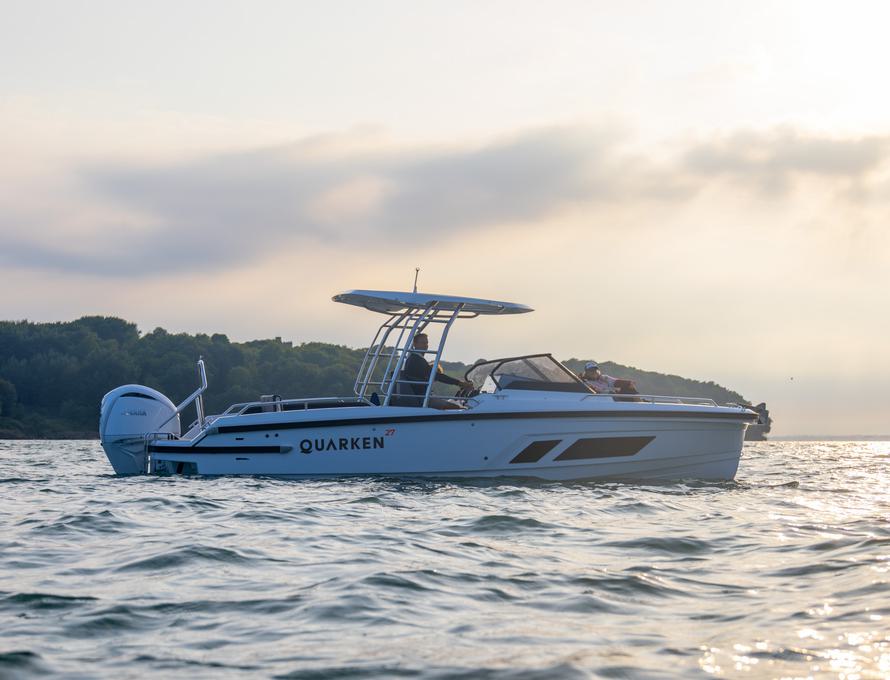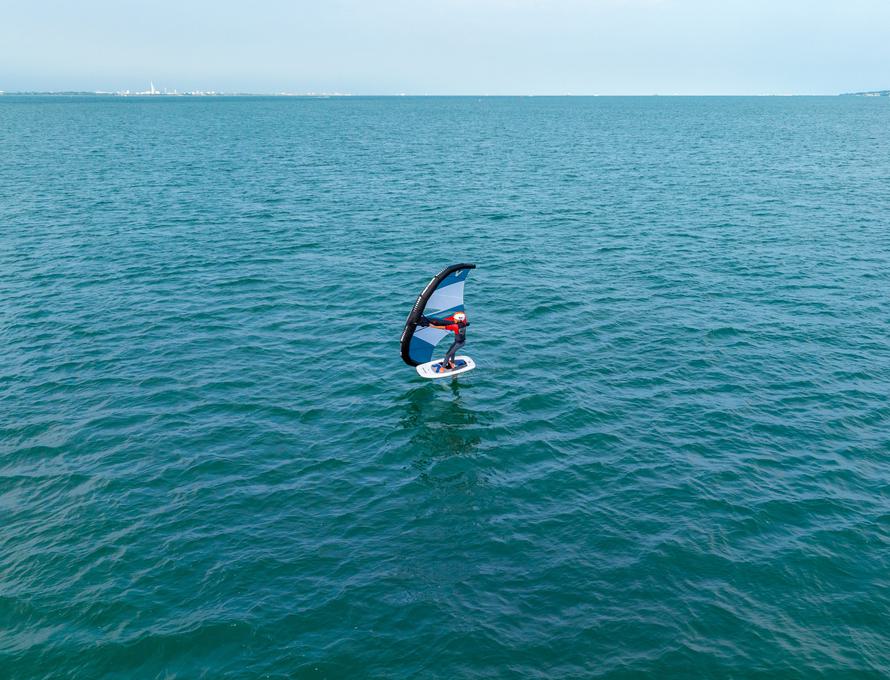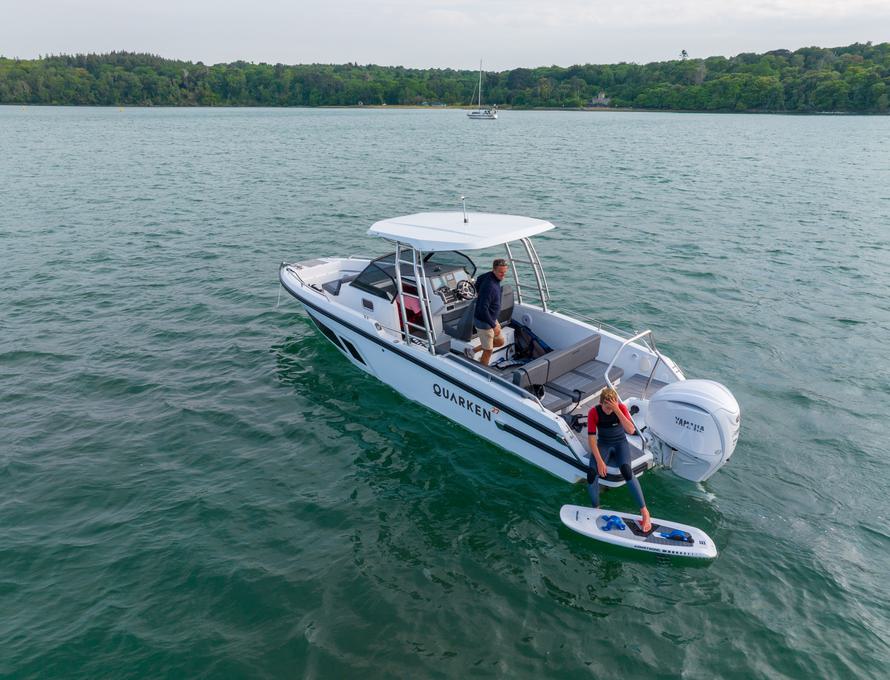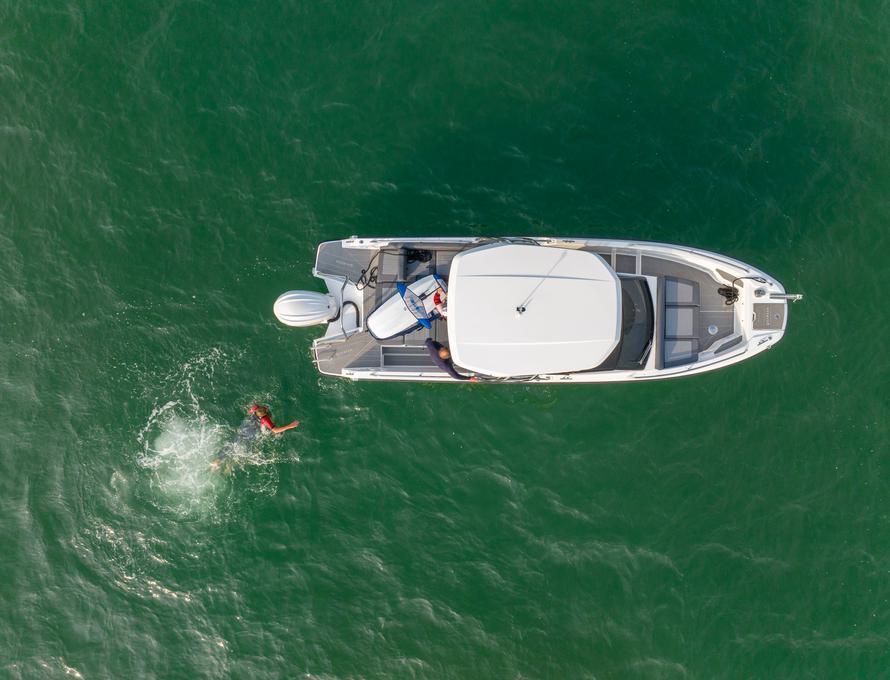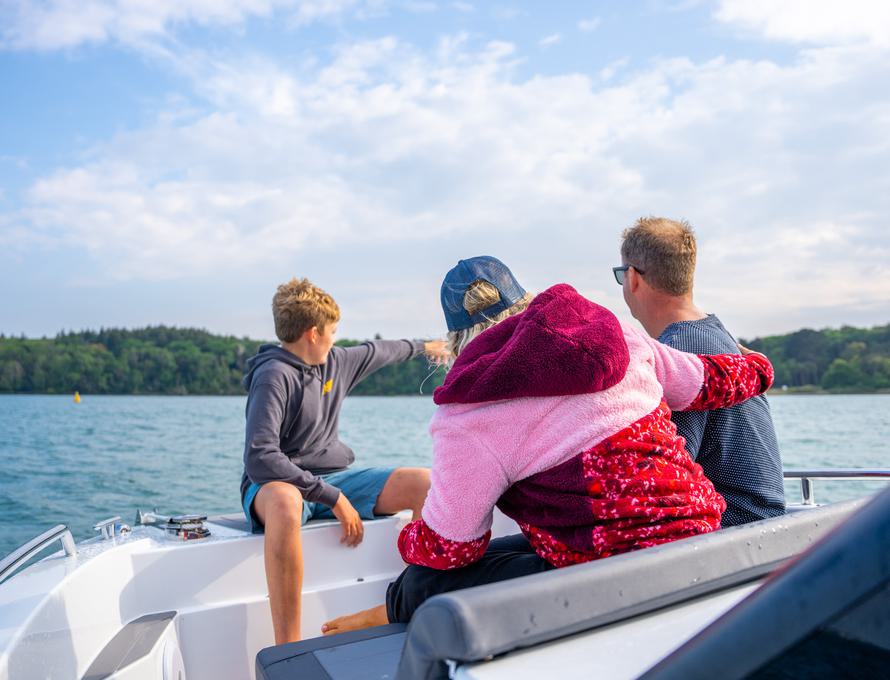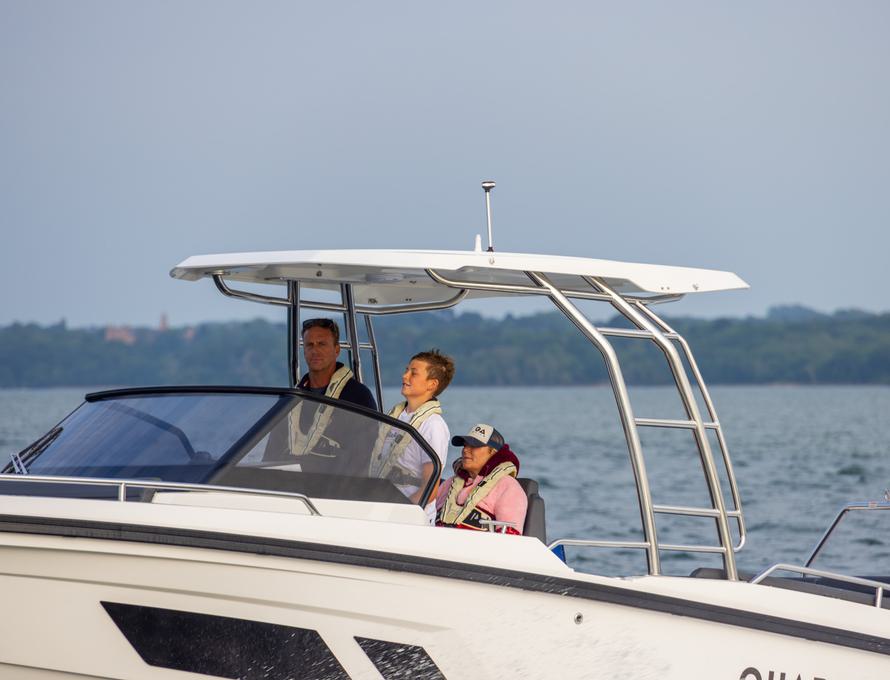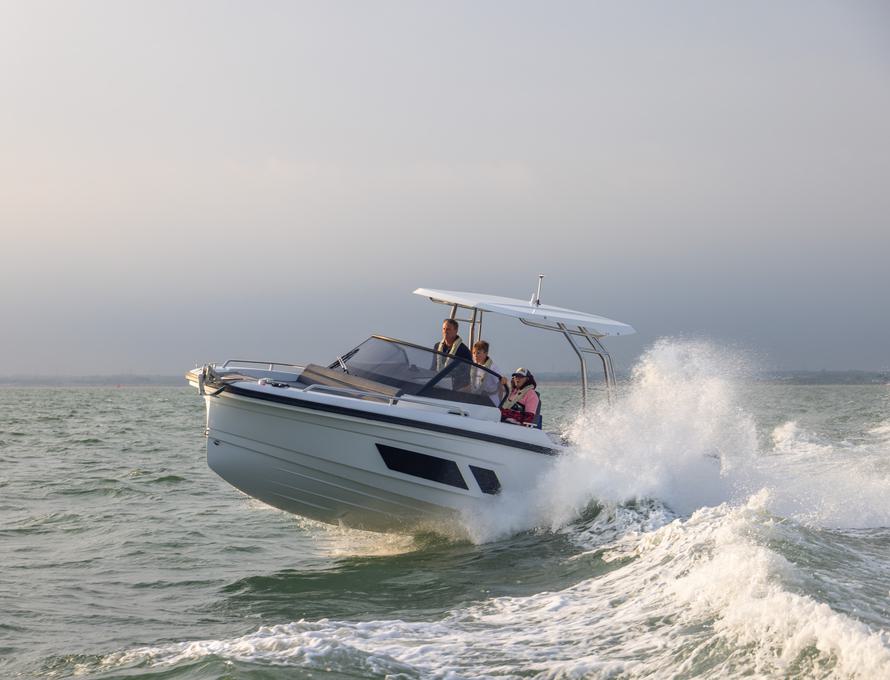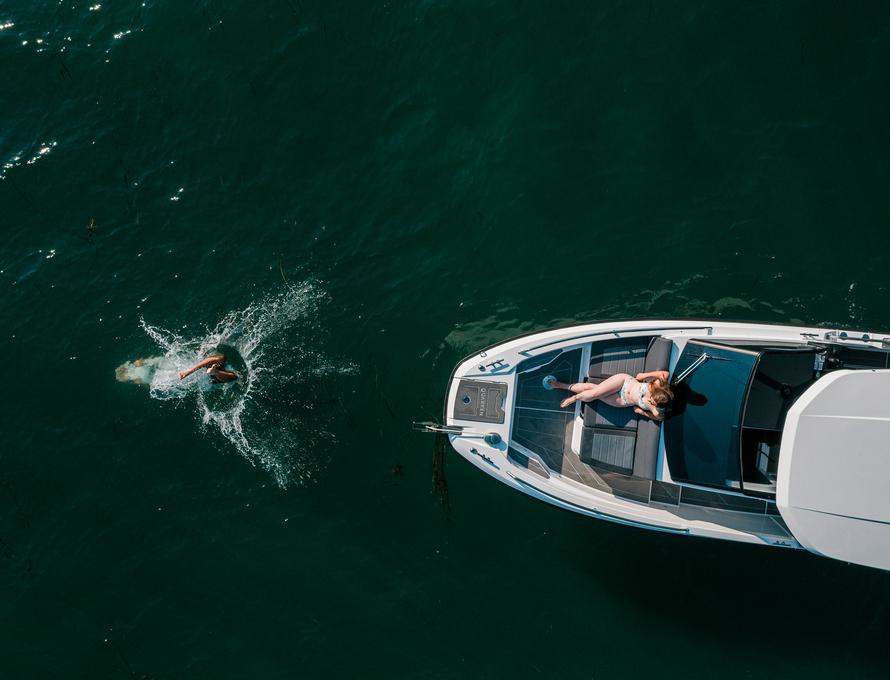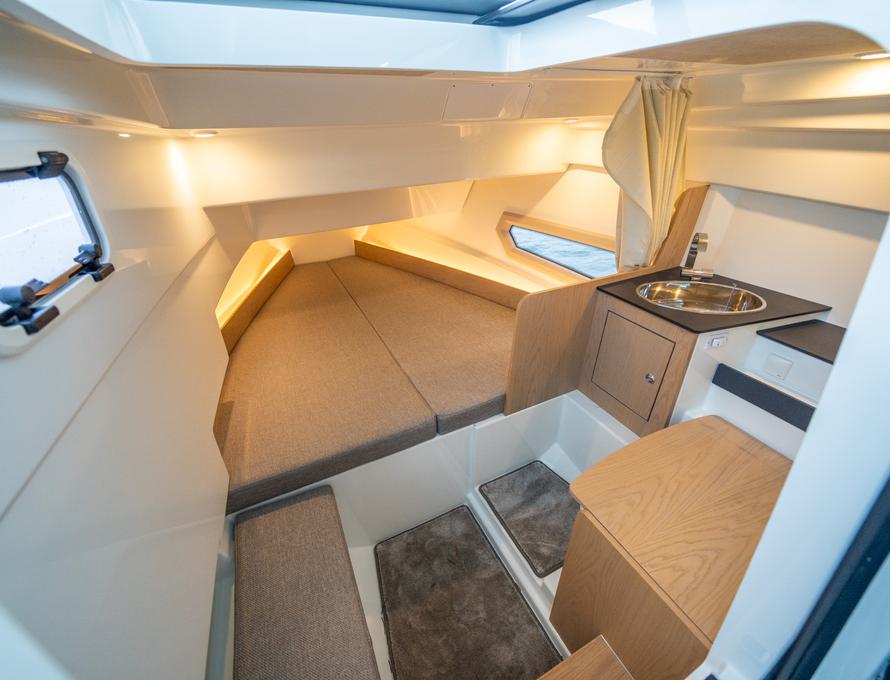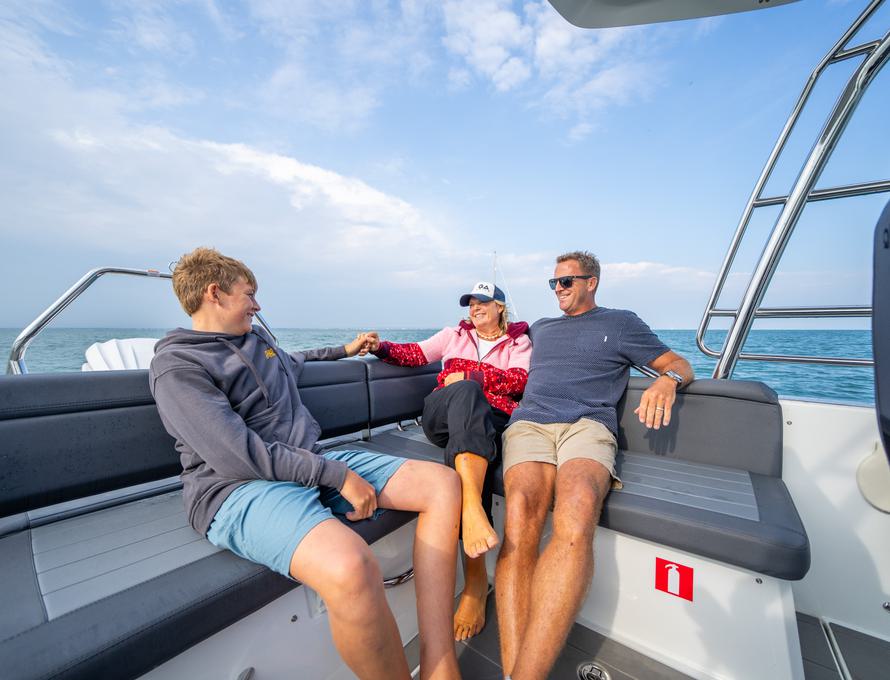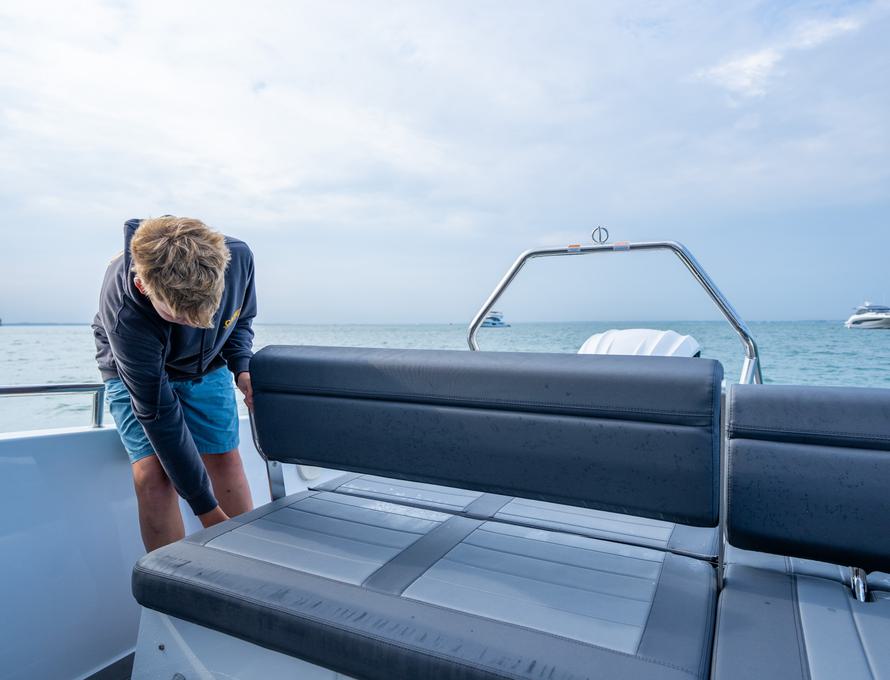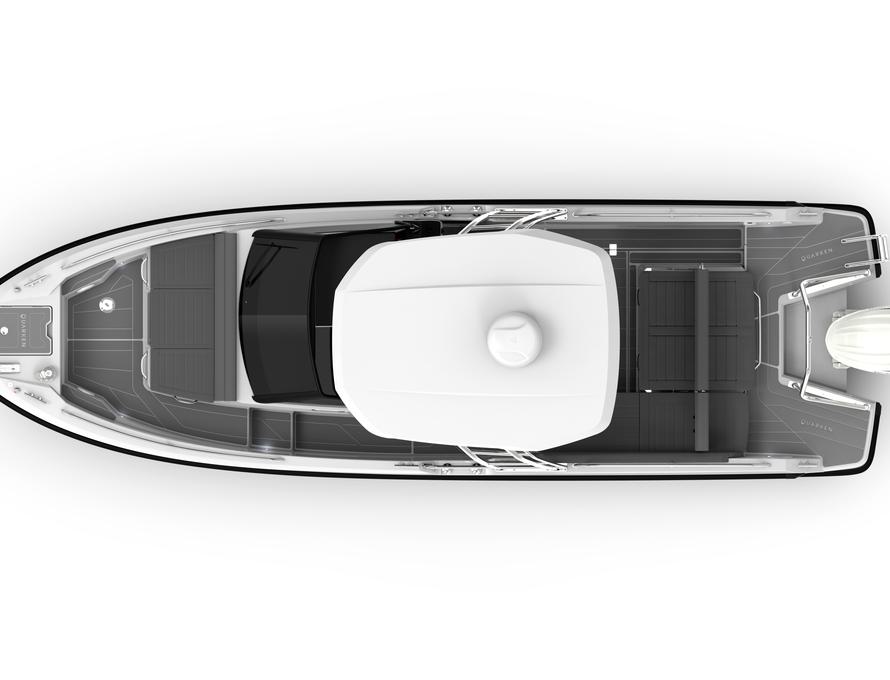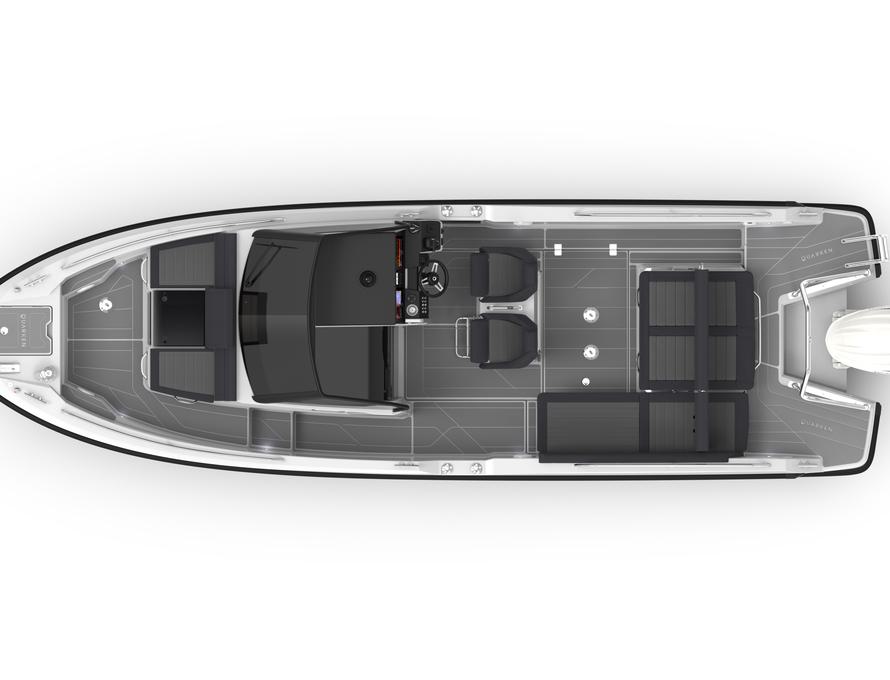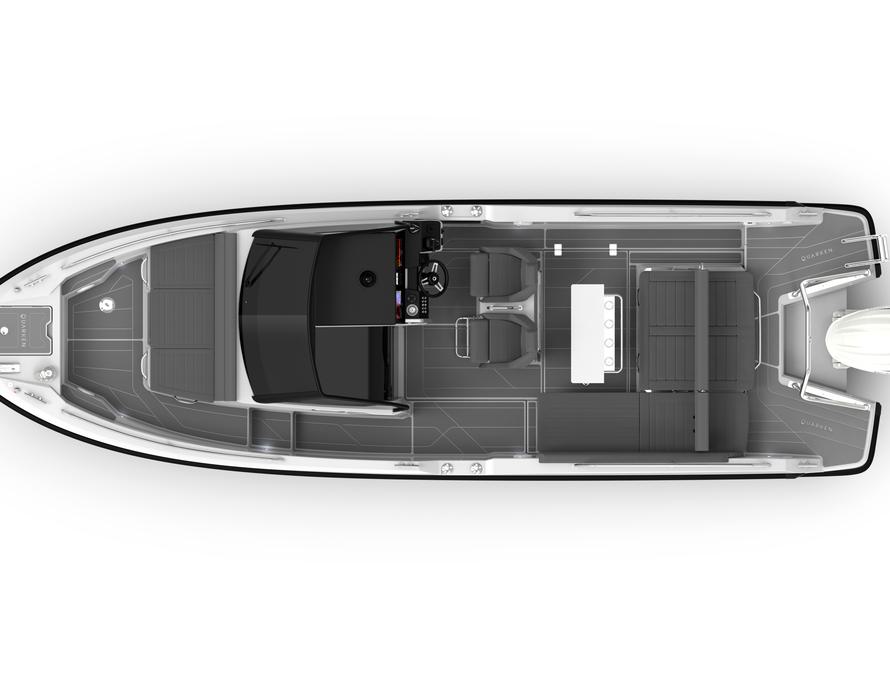 Quarken 27 T Top
Introducing the multi-award-winning Quarken 27 T Top. The UK's 2023 Motorboat of the Year Winner.
The perfect blend of thrilling performance, precision and power for everyone to have fun afloat.
The Quarken 27 T Top offers sun protection, comfort and a smooth and safe ride.
The clean driver-focused helm is ergonomically designed with all the panels and switches positioned centrally around the skipper. The aft easily transforms into a full sun lounge area - giving you the perfect place to enjoy warm sunny days. Each boat is pre-fitted with a powerful Yamaha outboard engine guaranteeing you the ultimate driving experience and reliable performance in all conditions.
Length ( excl. engine) 8,35m (27,39 ft)
Beam 2,59m (8,49 ft)
Weight (excl. engine) 2350kg ( 5181 Ib)
Draft to props 0,85
Engines 300hp
Passengers 9
Berths 2
Classification C-Coastal
Construction GRP
Max speed 45
Fuel consumption, cruise 1,4 l/nm (litres per nautical mile)
Fuel capacity 300 (79 gal)
White GRP hull & deck with first layer vinylester resin
GRP deck & hatches with anti-skid finishing
Twin-stepped hull
Bow thruster tunnel preparation
Easy to transport via trailer
Wide & safe port-side walkway with the open aft deck
Spacious & self-draining anchor locker
Self-draining cockpit with a quick drain on the aft deck
Heavy-duty rub rail, black
6 x stainless steel cleats forward, mid & aft
Locks, hinges & rails in 316 stainless steel
Bench on the foredeck
Full glass windscreen in light grey tint
Aluminium window frame, black
Windscreen wiper SB-side
Aft mid bench with sliding backrest
Aft mid bench cushion in Silvertex fabric
Cover for aft mid bench
Two-parted storage under aft mid bench
Stowage for fenders in the two-parted storage
Swimming platform
Telescopic bathing ladder, bow
Quarken 3D logo on SB & port-side of hull
Aluminium fuel tank 300l
Electric bilge pump in aft
Manual bilge pump in aft
Flagpole
Fire extinguisher storage
Double battery system
LED navigation lights
Removable steering light
Helm, engine & Navigation
Yamaha F300 outboard engine, NSB2
Yamaha DES, Digital Electric Steering
Yamaha SBW, Steer by Wire
Yamaha 5" LAN multi-display
Yamaha keyless entry system
Yamaha EKS / Y-COP
Yamaha Electrical power steering
Adjustable steering wheel
Dashboard & console panels in non-reflective dark grey finish
Backlighted control switch panel1 x twin USB power outlet
2 x backlighted cupholders on the dashboard
Pilot & co-pilot seats in Silvertex fabric (rotating & length adjustable)
2 x covers for seats
Console cover (also covers bench on the foredeck)
Stainless steel footrest for pilot & co-pilot
Stainless steel footrest for pilot & co-pilot in a rotated position
Storage pocket for maps in the console
Documentation bag for manuals
*Price shown includes base boat, selected options from the 'Convenience Package', commission, delivery, and anti-fouling.