DB Yachts
Enjoy a feast for the senses and an inviting atmosphere aboard DB Yachts. These powerful Day Boats feature a sparkling design, the perfect setting for sharing fun and relaxing moments on the water. Sunny day trips with friends, moonlit summer nights, or high-speed cruises… aboard DB Yachts, every pleasure is intense.
DB/43 : A MULTITUDE OF POSSIBILITIES AWAIT YOU.
JEANNEAU INTRODUCES...IBIZA STYLE
New for 2022. The DB/43 is a real head-turner! The aft swim platform and two open terraces create the ultimate beach club atmosphere onboard. Designed perfectly for taking those warm, starry nights at sea into the sunrise.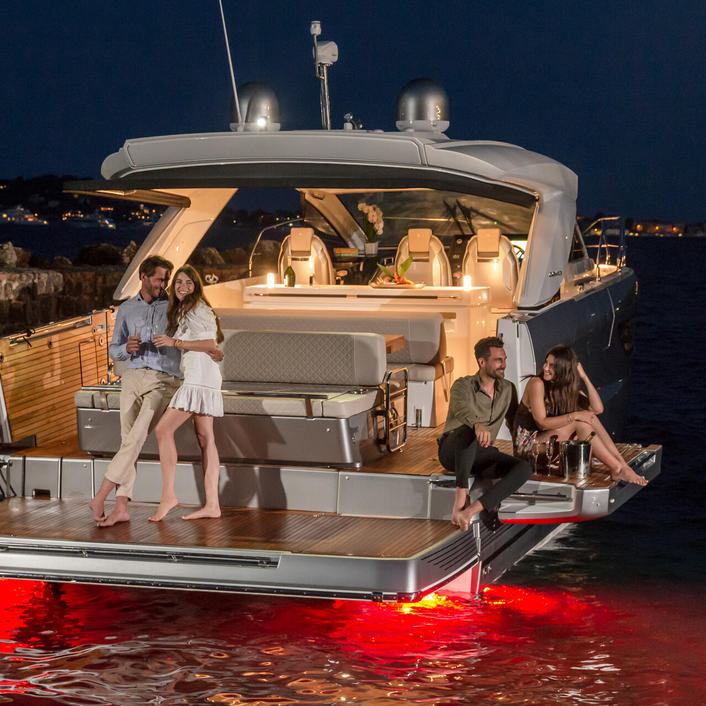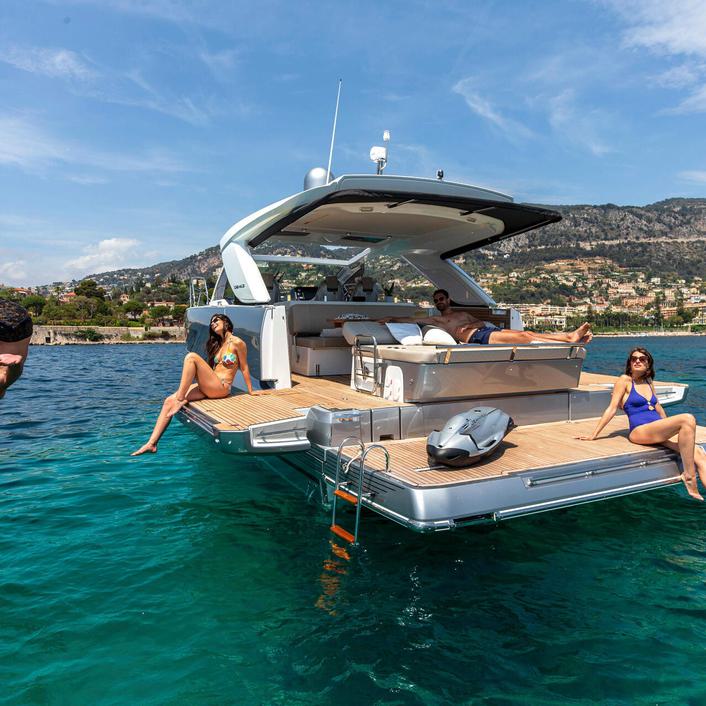 ISLAND HOP IN THE ADRIATIC SEAS
Living the good life in your dream landscape. The DB/43 has all the added elements for a fun atmosphere. Once the two side terraces are deployed, the deck transforms into a vast swim platform with room for friends and family sunbathing - and ready to dive in!
UNEQUALLED CAPACITY FOR ENTERTAINING
The fully equipped galley features an elegant bar facing the luxurious and comfortable cockpit saloon. Music, refreshments, sun and the beautiful ocean - what more can you ask for?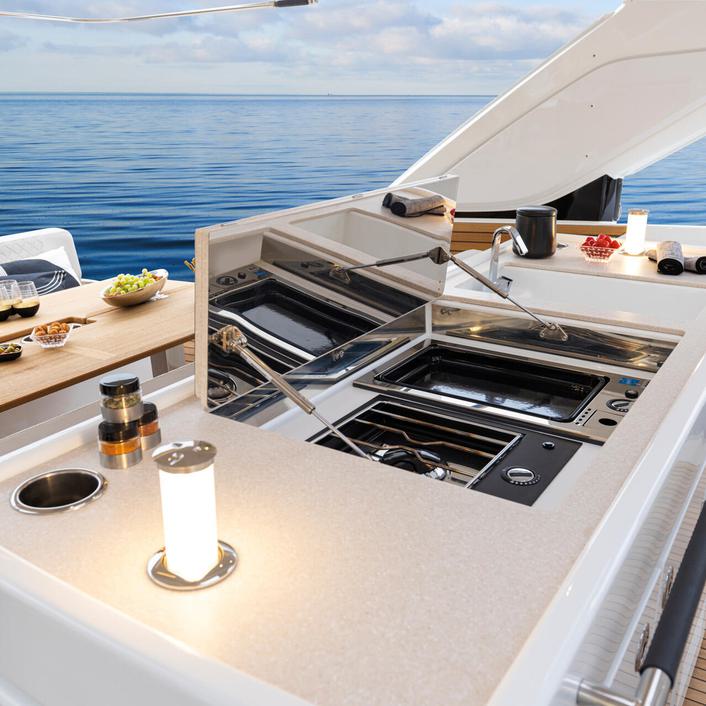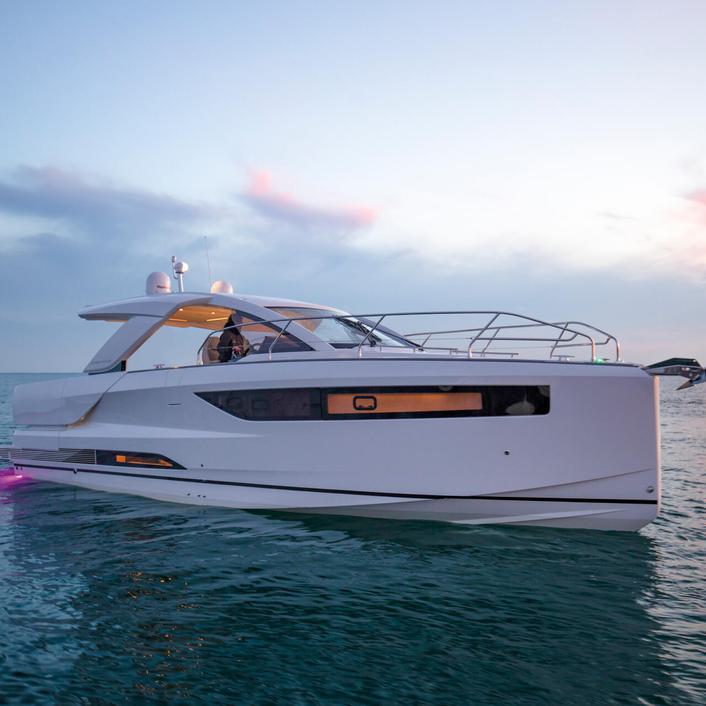 EXPERIENCE COMPLETE FREEDOM
Premium cruising at its best. Jeanneau has remained faithful to the heritage and created a truly premium vision of the day boat. Its exclusive style, polished finish, the new DB/43 goes far beyond the expectations of any traditional day boat.