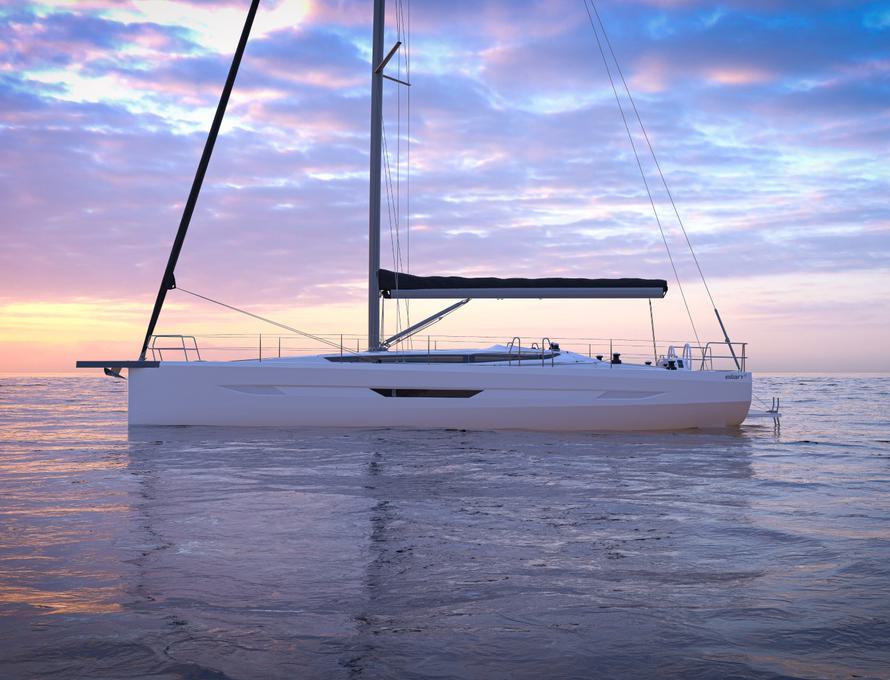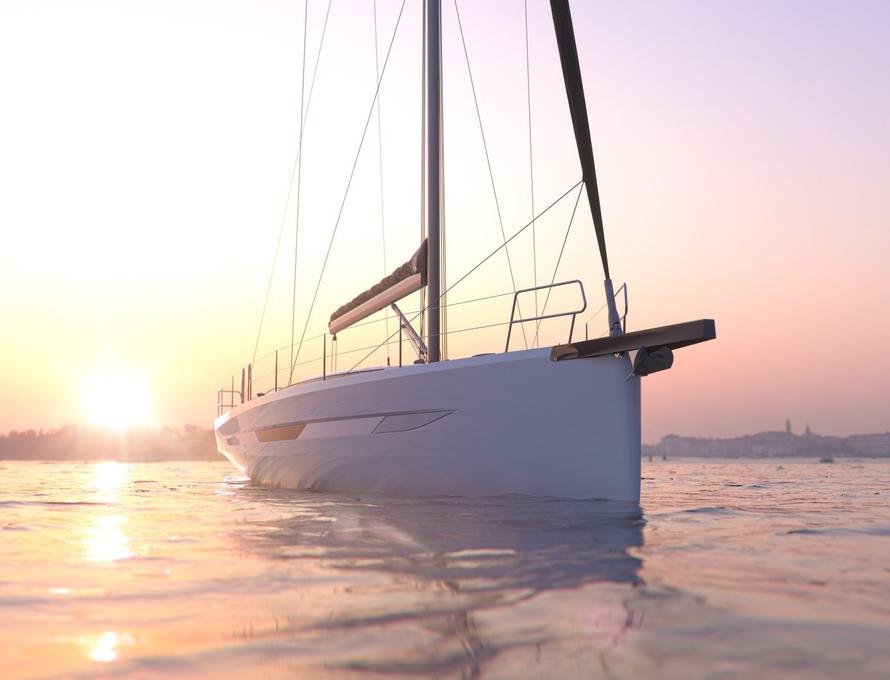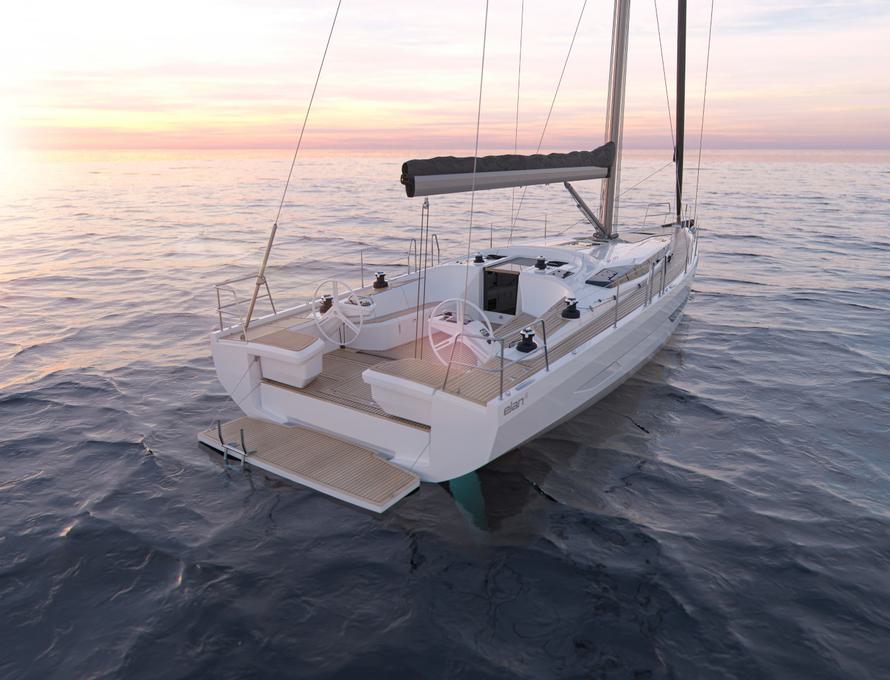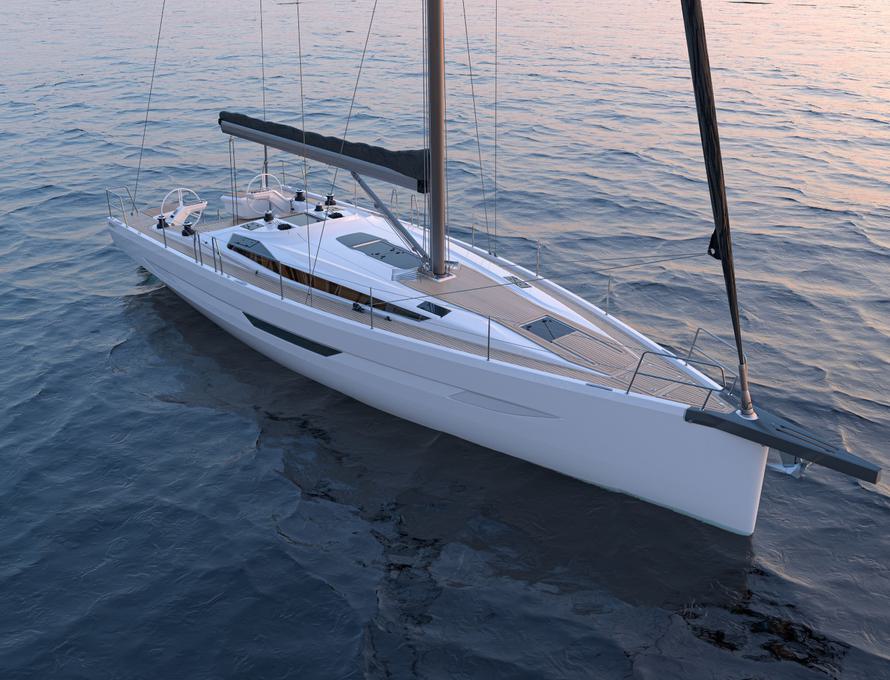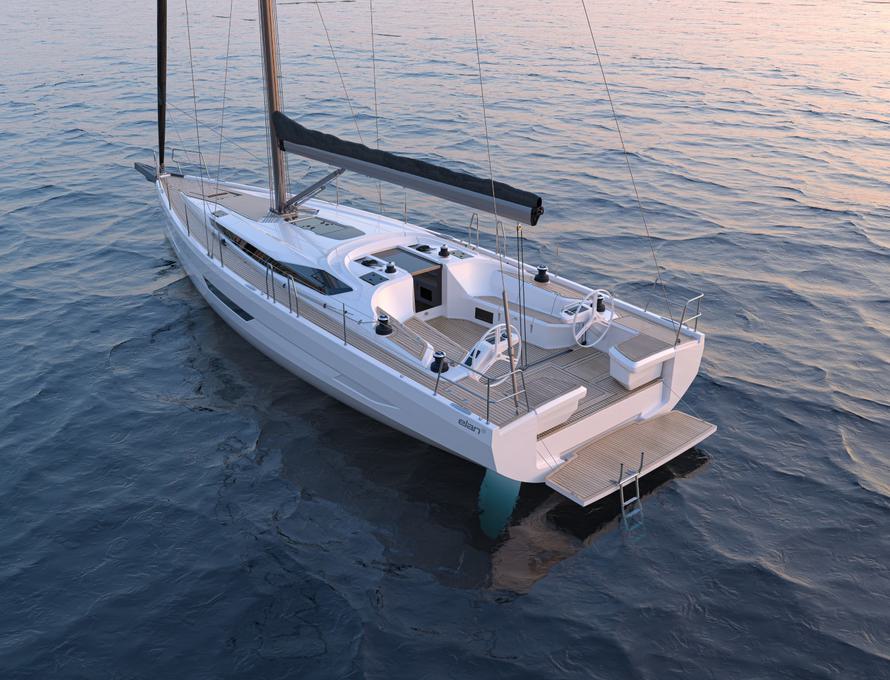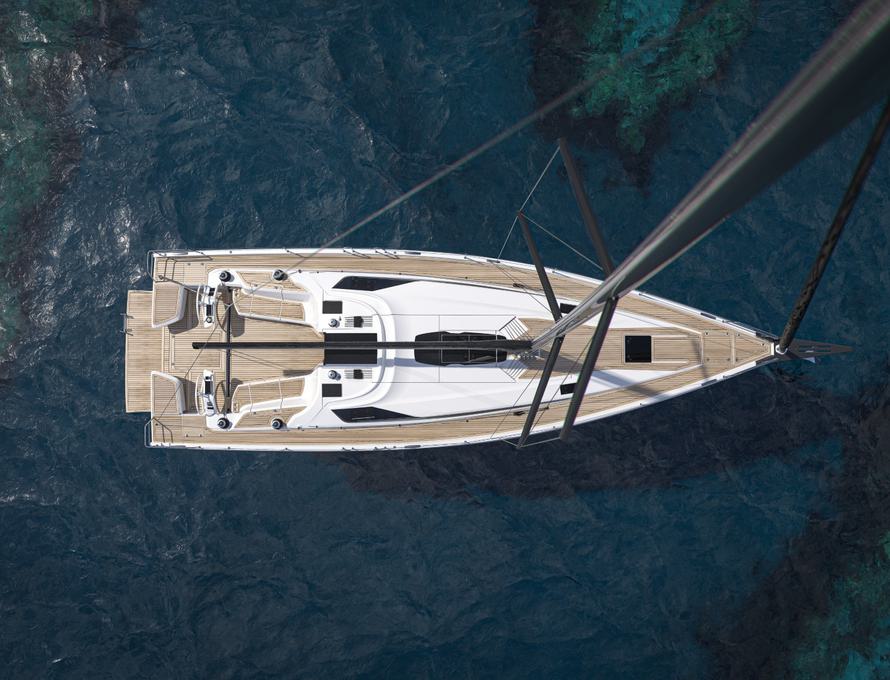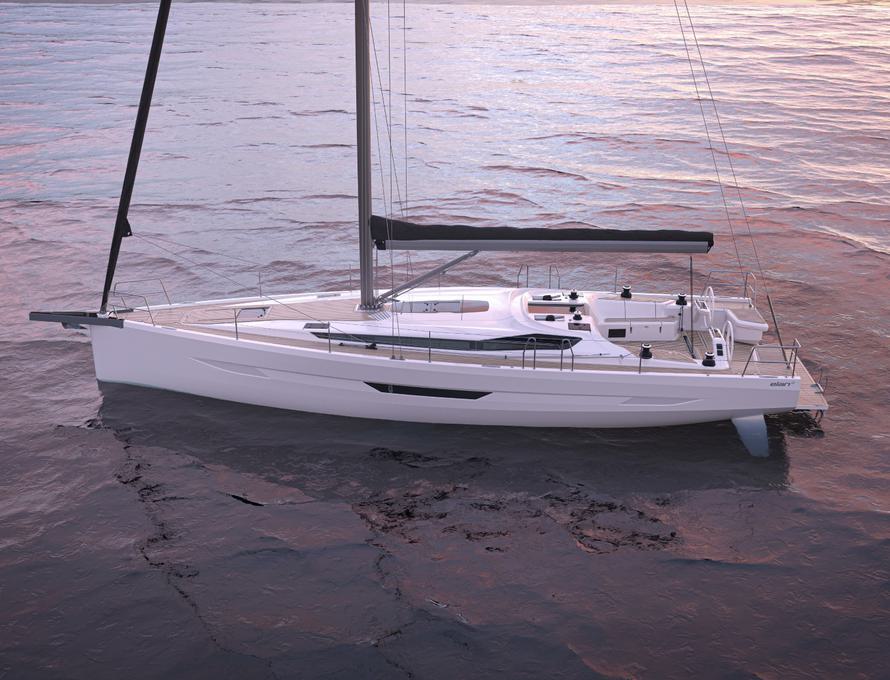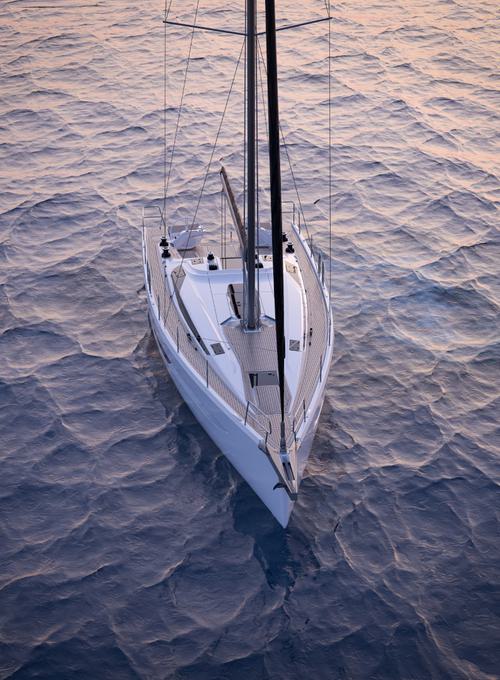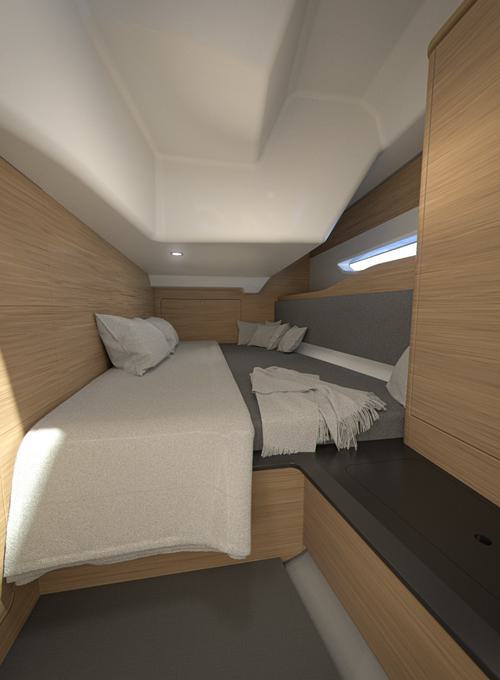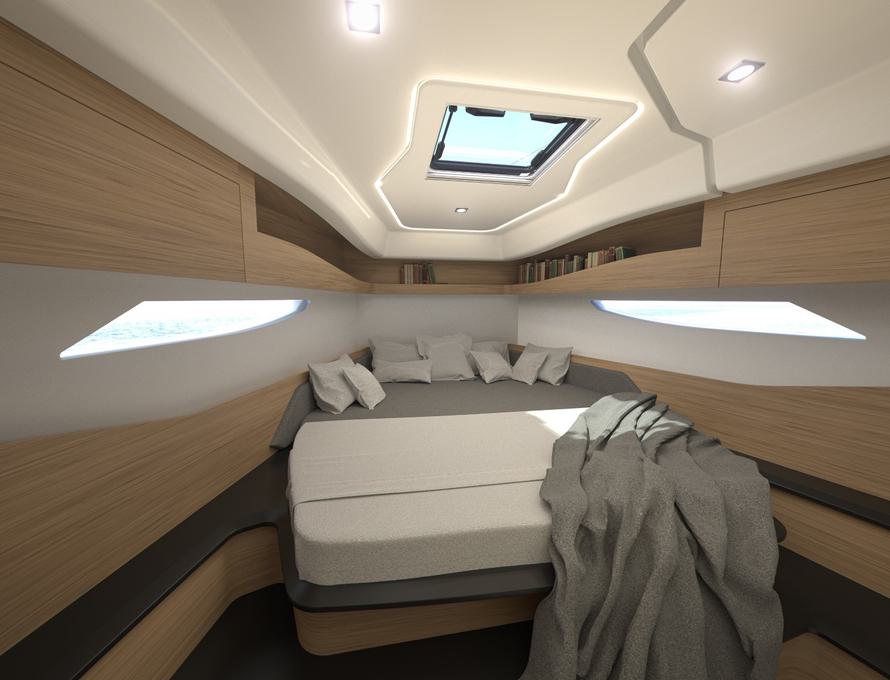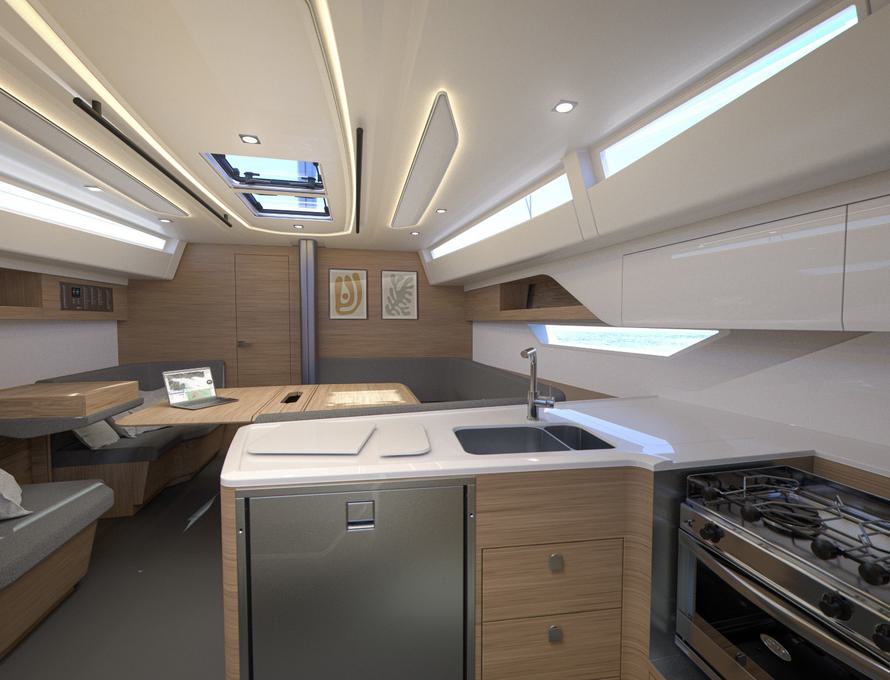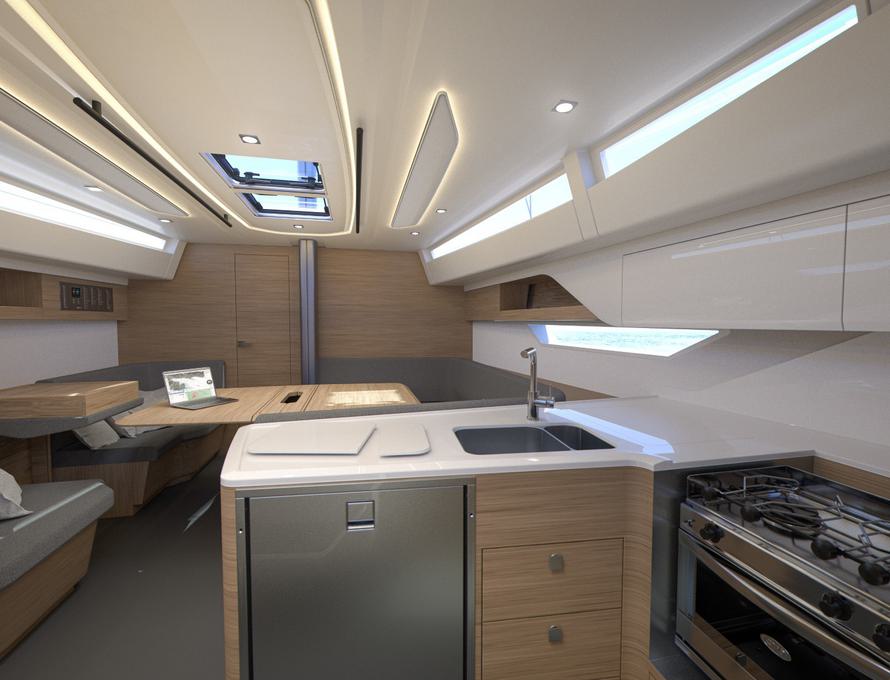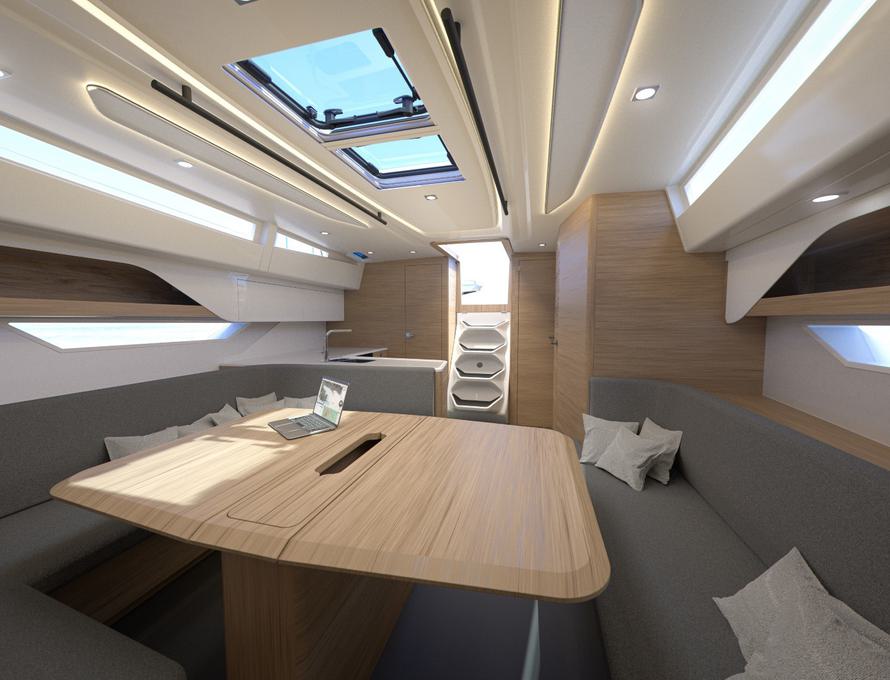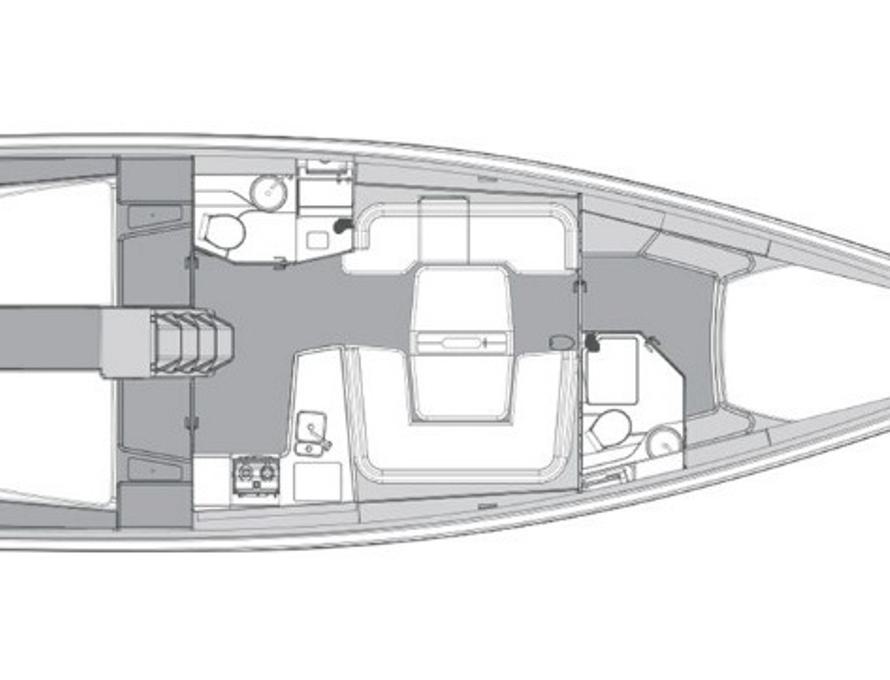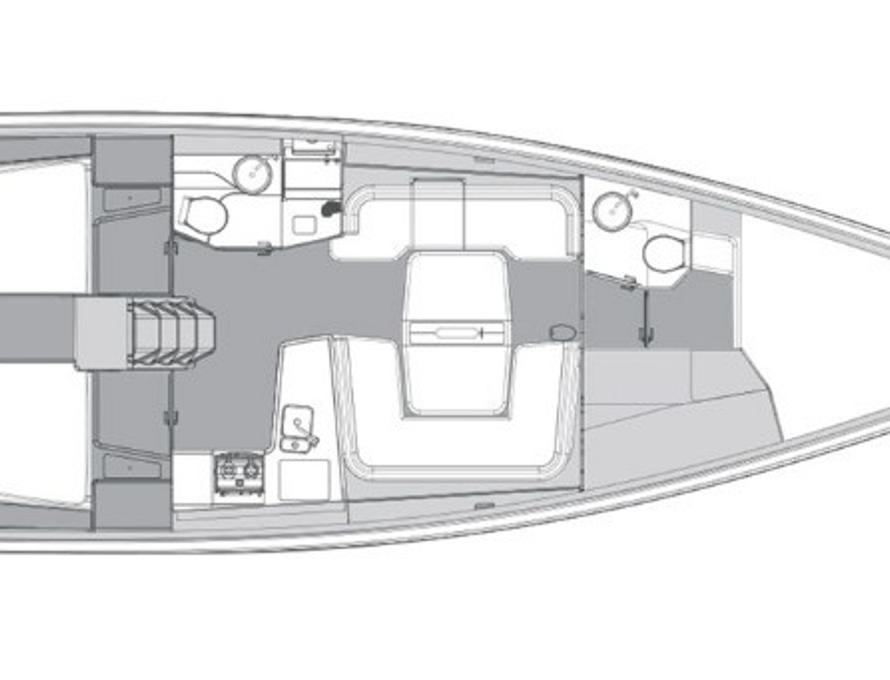 Elan E6
The E6 is a fusion of Italian aesthetics, exceptional nautical architecture, and high-tech composite technology.

Elan Yachts joined forces with Pininfarina, Humphreys Yacht Design and Gurit in an effort to give birth to the ultimate performance cruiser, the 47 ft Elan E6. The Elan E6 combines the best in composite technology, naval architecture, and industrial design. Elan, a pioneering innovator in the field of sailing yachts, relied on its 70-year yacht-building heritage and know-how for the creation of this new yacht, as well as a team of "best-in-business" specialists to push the envelope in every aspect.

Length Overall: 15.30 m | 50'2''
Hull length: 14.10 m | 46'3''
Length at waterline: 13.68 m | 44'11''
Beam: 4.49 m | 14'9''
Draft (standard): 2.80 m | 9'2''
Draft (option): 2.40 m | 7'10'' (not mounted) or 2.95 m | 9'8'' (not mounted)
Light displacement: 11.250 kg | 24.802 lbs
Ballast: 3.267 kg | 7.202 lbs
Water capacity: 370 liters | 97.7 US gal
Fuel capacity: 240 liters | 63.4 US gal
Engine (standard): Yanmar 4JH57 41.9 kW / 57 mhp
Engine (option): Yanmar 4JH80 58.8 kW / 80 mhp
Engine (electric option): 15 kW Oceanvolt electric or 10 kW twin Oceanvolt electric
Air draft (incl. antenna): 23.26 m | 76'4''
Mainsail: 68.56 m² | 738 ft²
Jib: 53.71 m² | 578 ft²
Gennaker (option): 201.7 m² | 2.171 ft²
I: 19.04 m | 62'6''
J: 5.37 m | 17'4''
P: 18.30 m | 60'
E: 6.31 m | 20'8''
Boat design category CE: A
Exterior and Interior Design: Pininfarina
Naval Architect: Humphreys Yacht Design


While the yacht has been designed to be easily sailed by an experienced couple, the E6 truly shines with a good crew. Three pairs of Harken winches, ideally positioned for precision trimming and fast unobstructed movements, are the result of 1:1 scale model in-house testing with an Olympic sailing team.
Optional storage boxes with a grill, sink, and refrigerator are available, as well as two sizes of bathing platforms. Along other lockers, mainsheet ropes are fed to dedicated boxes on the cockpit sides.

Carefully designed for the perfect blend of aesthetics and functionality by Pininfarina, the enticing and practical interior invites perfect living at sea. The creative form is brought alive by the natural oak veneered interior and enriched with a solid wood finish.
Optional performance okoume furniture keeps the weight down, while not hindering the boat's luxurious look and feel. The carefully selected colour scheme complements the yacht's beautiful lines, flowing from the rear cabins all the way up to the master cabin's island bed, invoking the feeling of elegance in motion.