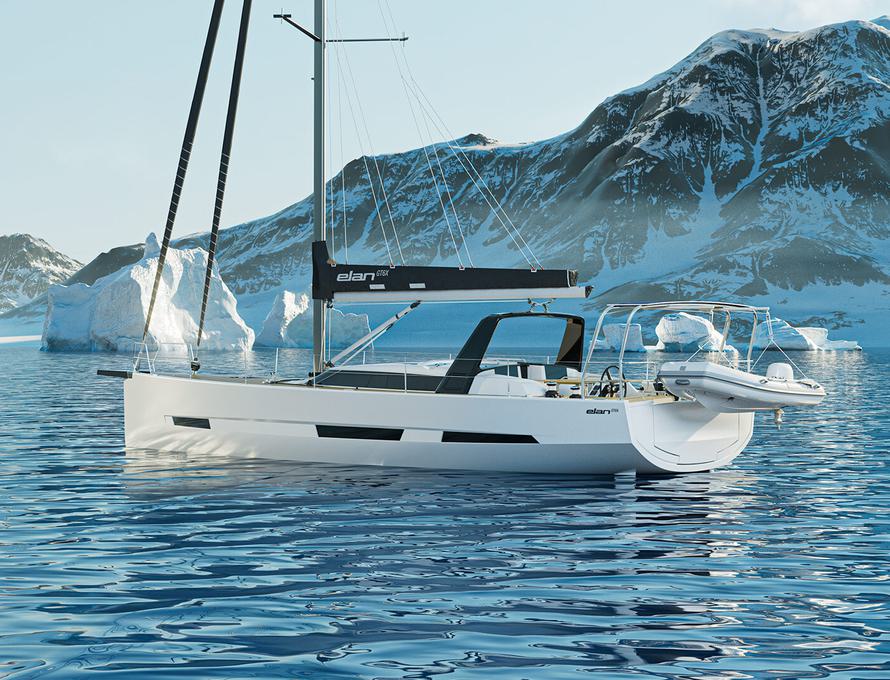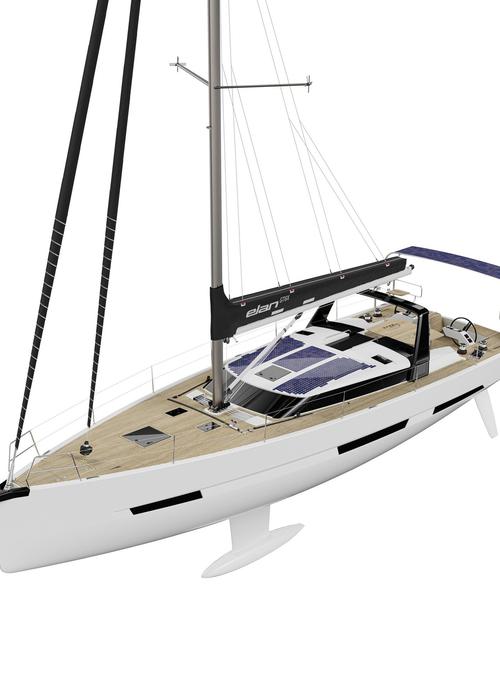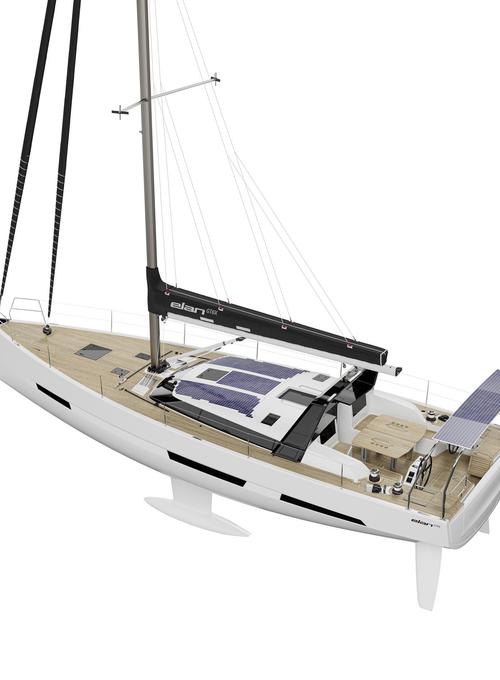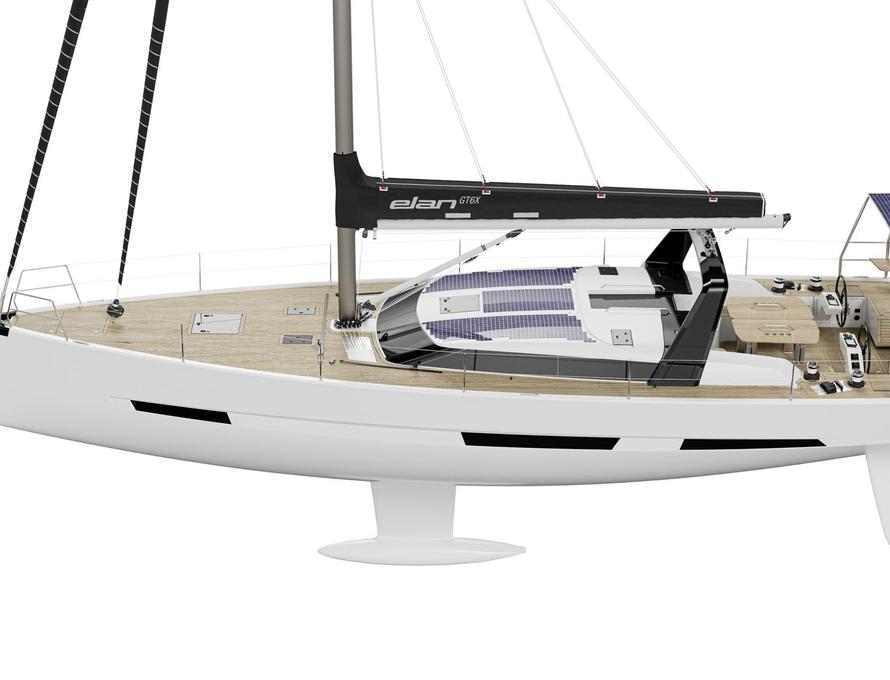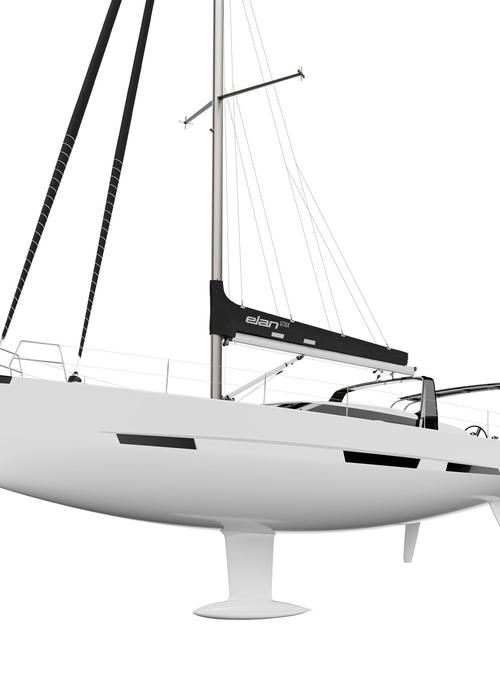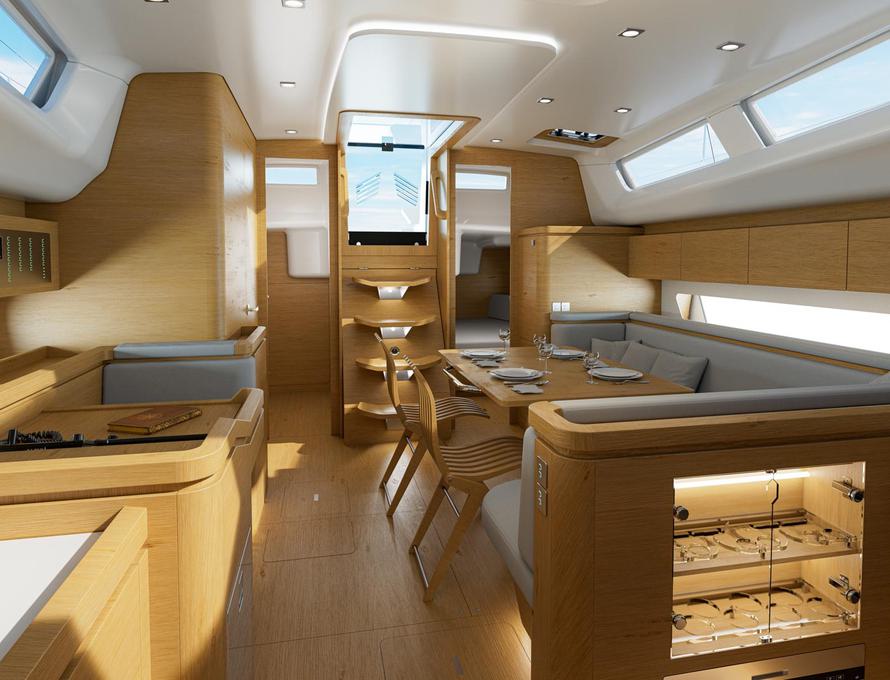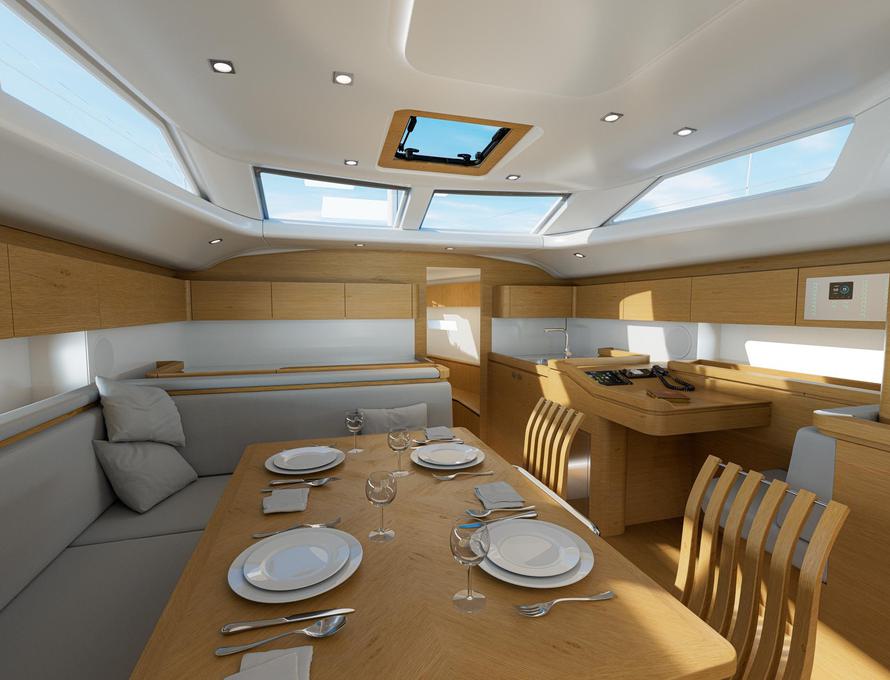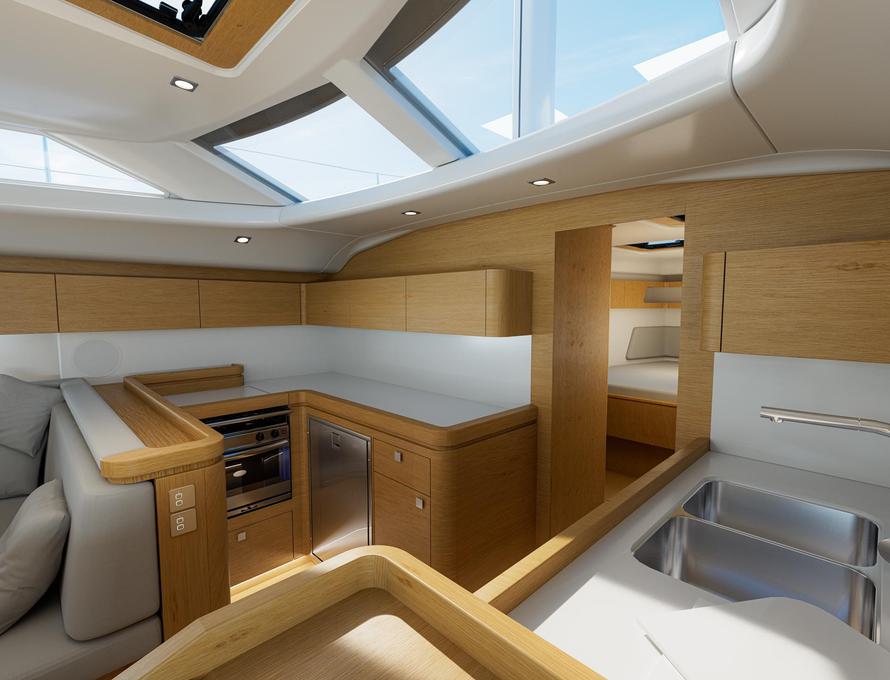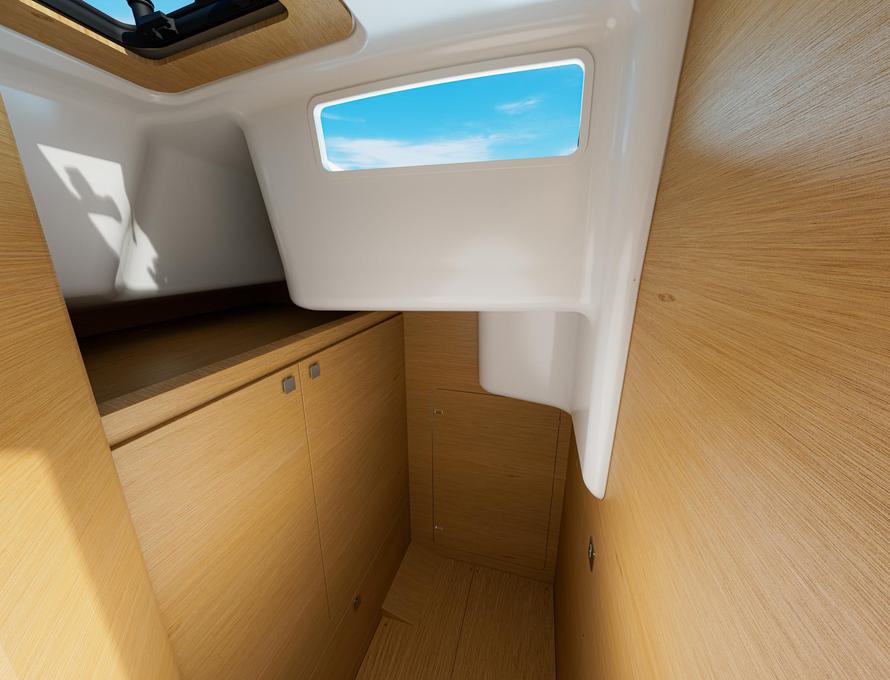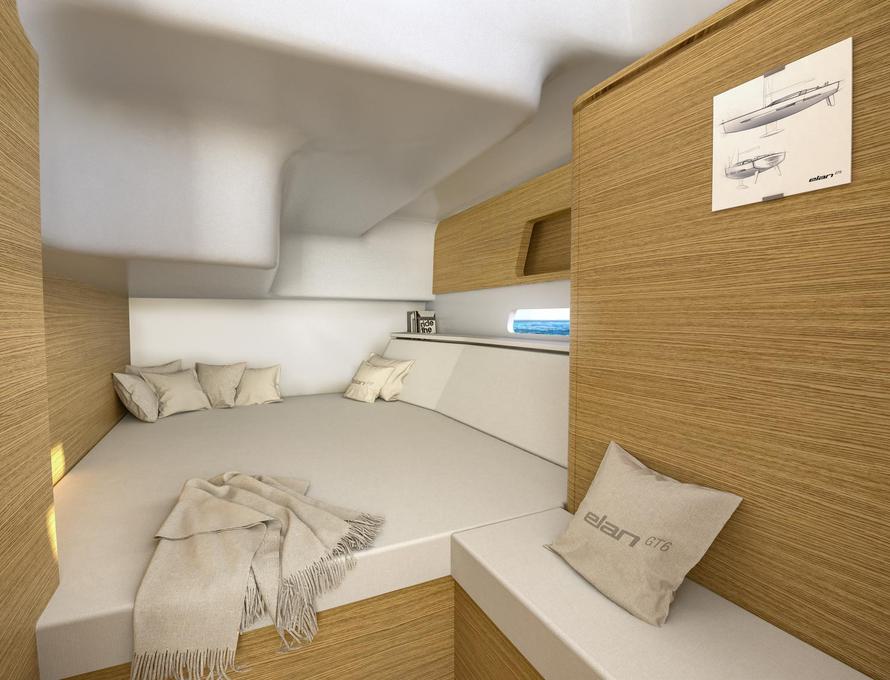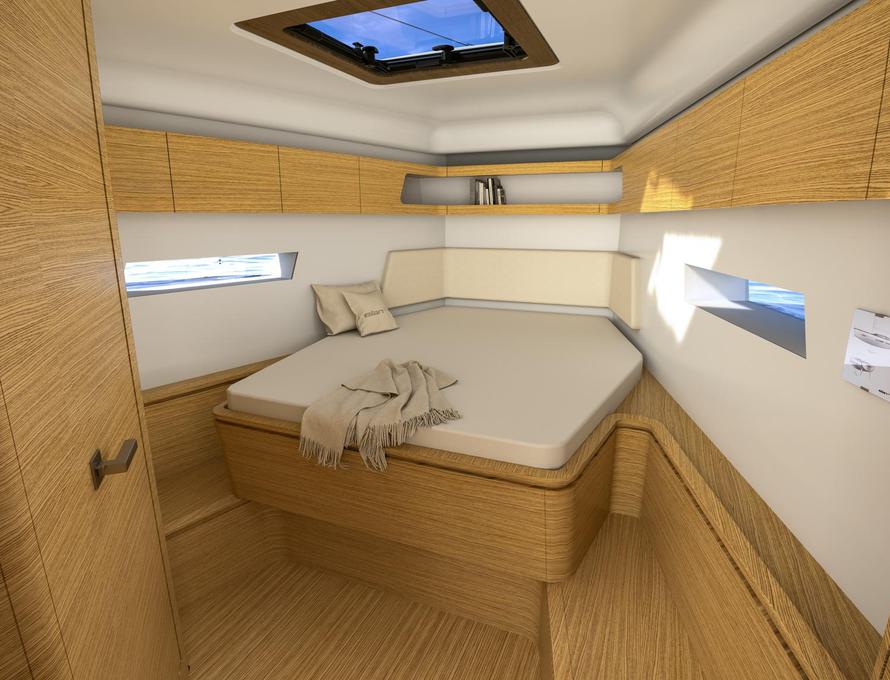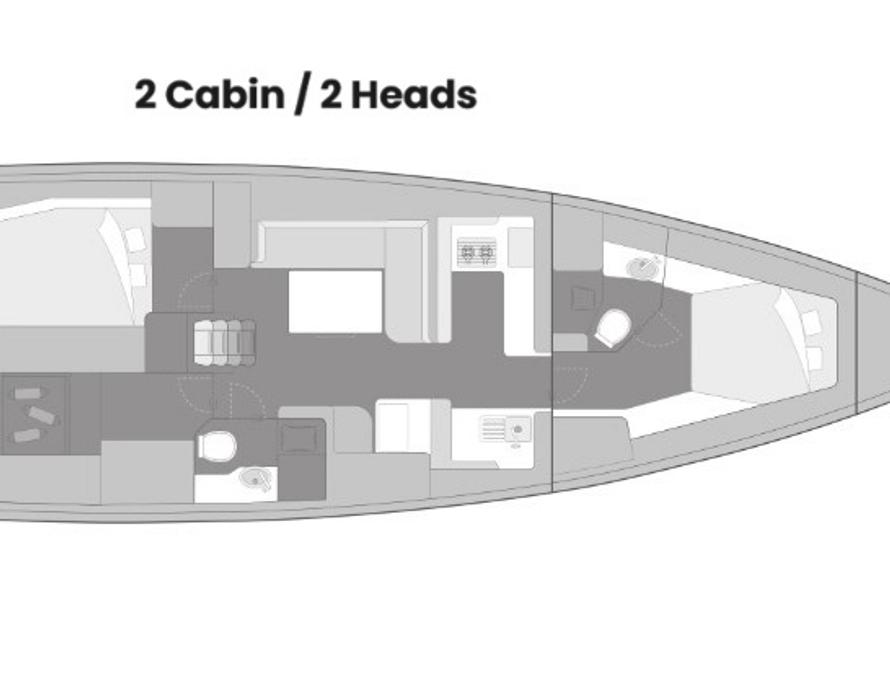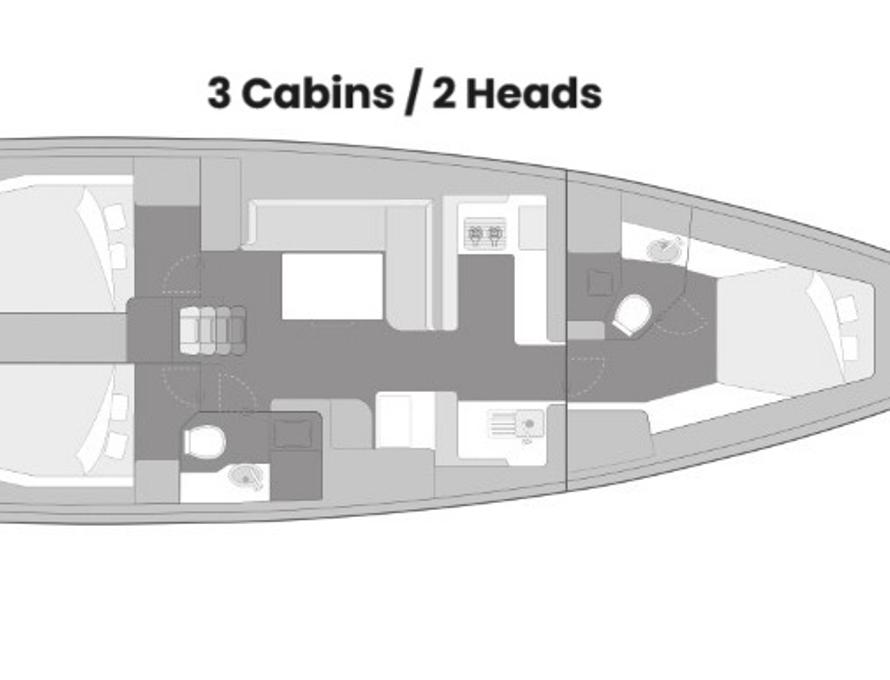 GT6 Explorer

A Journey Beyond the Horizon
Crafted for intrepid mariners with a thirst for exploring the world's oceans while indulging in uncompromising luxury and exquisite aesthetics, the GT6 Explorer sets out to seamlessly blend maritime functionality with top-tier design. This magnificent vessel showcases a plethora of state-of-the-art amenities, meticulously handcrafted furnishings, and cutting-edge GRP composite technology, ensuring an unparalleled yachting experience.
Technology and Blue-Water Features
Elan Yachts has redefined excellence with its revolutionary 3D VAIL (3D Vacuum Assisted Infusion Lamination) hull technology, delivering a yacht that embodies strength, rigidity, osmosis resistance, and remarkable lightweight performance. Adding to the sailing prowess, an extra forestay empowers sailors to effortlessly deploy a self-tacking staysail, simplifying solo or short-handed maneuvers for a seamless sailing experience. The laminated bulkheads, both fore and aft, have been meticulously reinforced to guarantee absolute watertight integrity, ensuring the utmost safeguard against water intrusion.
In the world of blue water cruising, range and autonomy are paramount, and the Explorer rises to the occasion. Equipped with a robust 500-liter fuel tank capacity and the flexibility to accommodate up to six 140 Ah service lead-acid or LiPo batteries, which can be effortlessly charged by an optional solar installation boasting up to 1187 Wp. Elevating its self-sufficiency, the yacht can be outfitted with a water maker capable of producing 100 liters per hour and a generator delivering a maximum output of 6400 W, ensuring you're well-prepared for extended journeys on the open sea.
Length Overall: 15.14 m | 49'8''
Hull length: 14.325 m | 47'
Length at waterline: 13.495 m | 44'3''
Beam: 4.49 m | 14'9''
Draft (standard): 2.45 m | 8'04'' (not mounted)
Draft (option): 1.99 m | 6'6'' (not mounted)
Light displacement: 13.340kg | 29.409 lbs
Ballast: 3.900 kg | 8.600 lbs
Water capacity: 300 liters | 79.2 US gal
Fuel capacity: 500 liters | 132 US gal
Engine (standard): Yanmar 4JH57 41.9 kW / 57 mhp
Engine (option): Yanmar 4JH80 58.8 kW / 80 mhp
Engine Oceanvolt (electric option): 15 kW twin Oceanvolt electric
Air draft: 21.9 m | 71'10''
Mainsail: 62.6 m² | 673 ft²
Jib: 51.14 m² | 528 ft²
Asymmetric (option): 153 m² | 1646 ft²
I: 18.09 m | 58'8'
J: 5.5 m | 16'10''
P: 17.15 m | 59'3''
E: 6.15 m | 20'2''
EXTERIOR AND INTERIOR DESIGN: Studio F. A. Porsche
NAVAL ARCHITECT: Humphreys Yachts Design
Explore the World in Style
For those with an untamed heart and a soul that yearns for the vast, endless expanse of the open sea, the Elan GT6 X, aptly named the Explorer, isn't just another yacht. It's the embodiment of two worlds: the wild beauty of nature and the opulent luxury of man's finest creation. The Explorer offers long journeys across waters, along with a voyage through life's myriad of emotions and experiences. It represents a journey where every sunrise is a promise and every sunset, is a collection of unforgettable memories.
Embarking on adventures with the Explorer bestows a sense of achievement that few other experiences can match, offering a purpose and infusing every moment with profound meaning.
Mediterranean Approach to Blue-Water Cruising
Further enriching its legacy, the Elan GT6's Mediterranean roots shine through in the Explorer's cockpit layout. This design places sailors closer to the water and when the weather permits, strengthens their connection with the environment. This offers a more involved experience in contrast to the elevated vantage of centre cockpit yachts of traditional bluewater cruisers, while still offering safe and covered areas with high coamings, integrated sprayhood arch, and bimini. By incorporating this Mediterranean-inspired style, the Explorer brings a touch of "joie de vivre" philosophy to waters across the globe, uniting the charm of an al-fresco lifestyle with modern-day cruising luxuries.
Interior Elegance: Comfort Meets Adventurous Spirit

Upon stepping into the Elan GT6 X, one is immediately struck by the harmonious blend of luxury and functionality that defines the interior. Crafted through the expert touch of Studio F. A. Porsche, the space marries aesthetic finesse with practical features. Each facet of the design aims to serve dual purposes: offering comfort to the adventurous sailor and providing a serene sanctuary for those in search of respite.
In crafting the Explorer, flexibility is key. Owners can choose between a two-cabin or a three-cabin layout to suit their specific needs and preferences. Opting for the two-cabin configuration repurposes the third cabin into a versatile utility hold. This thoughtful design decision creates dedicated spaces for wet and dry storage, accessible from the cockpit and the interior, or even the inclusion of a washing machine, adding another layer of practicality to this luxurious vessel.