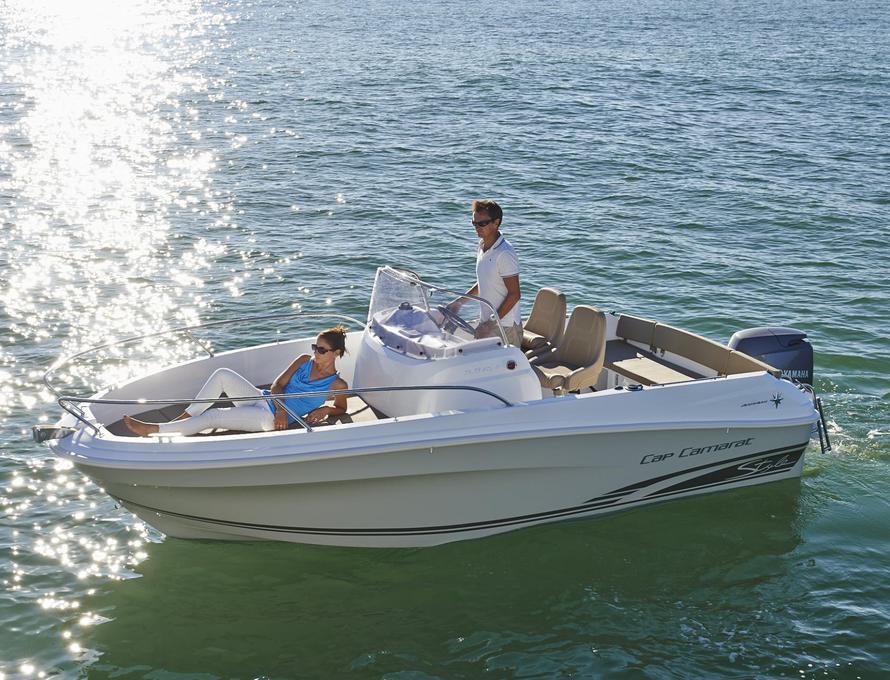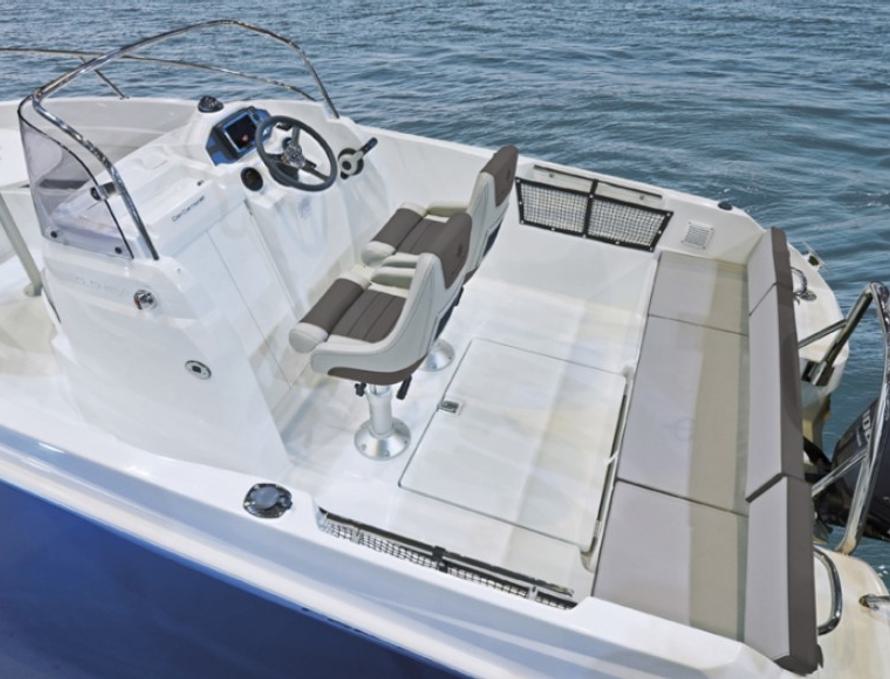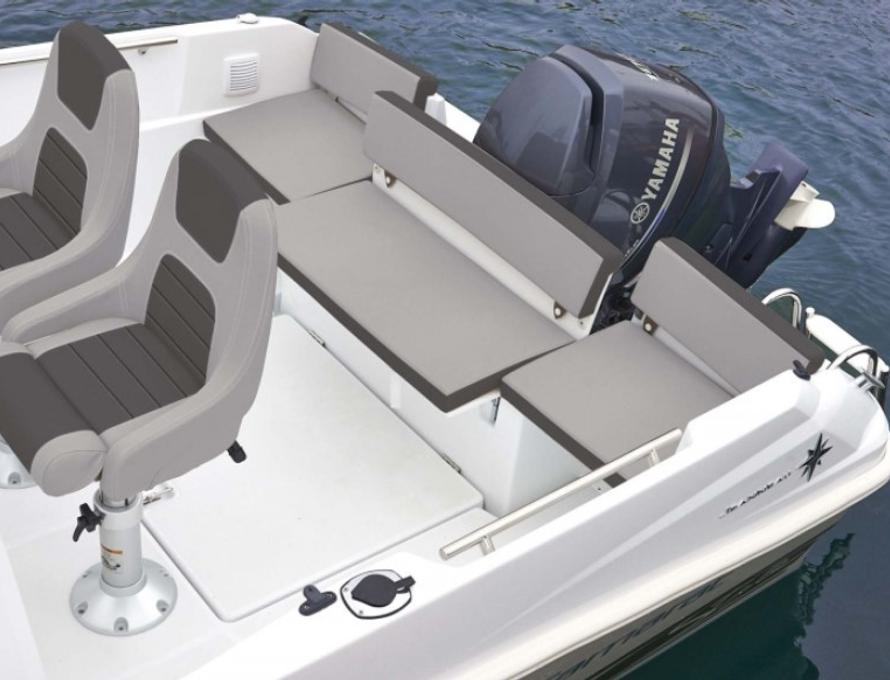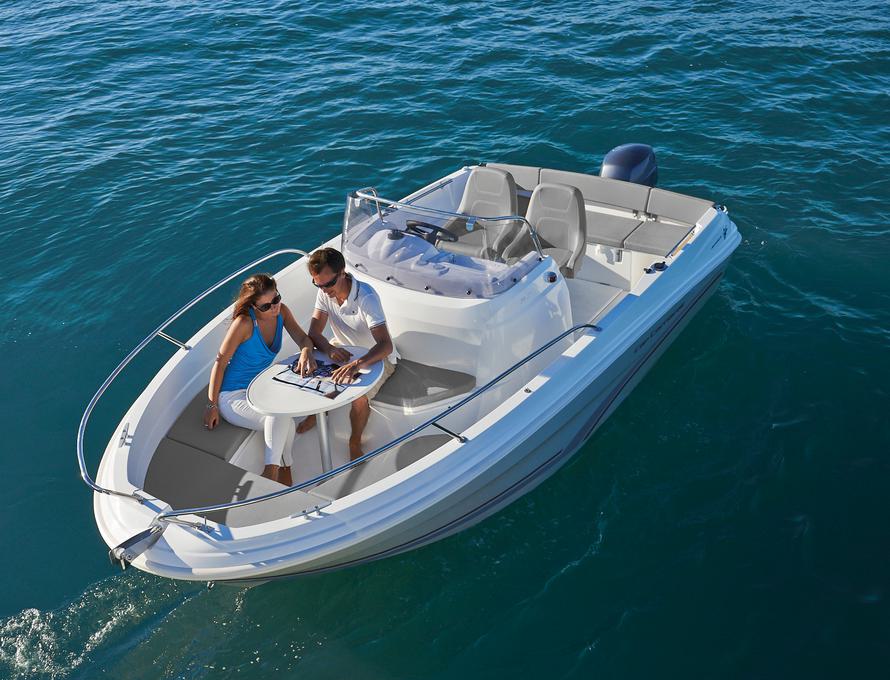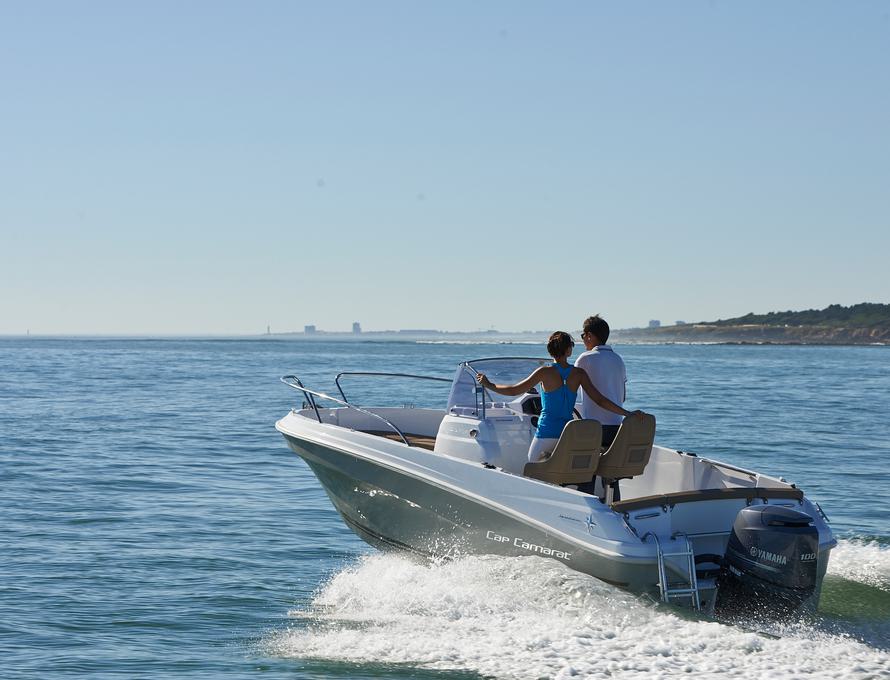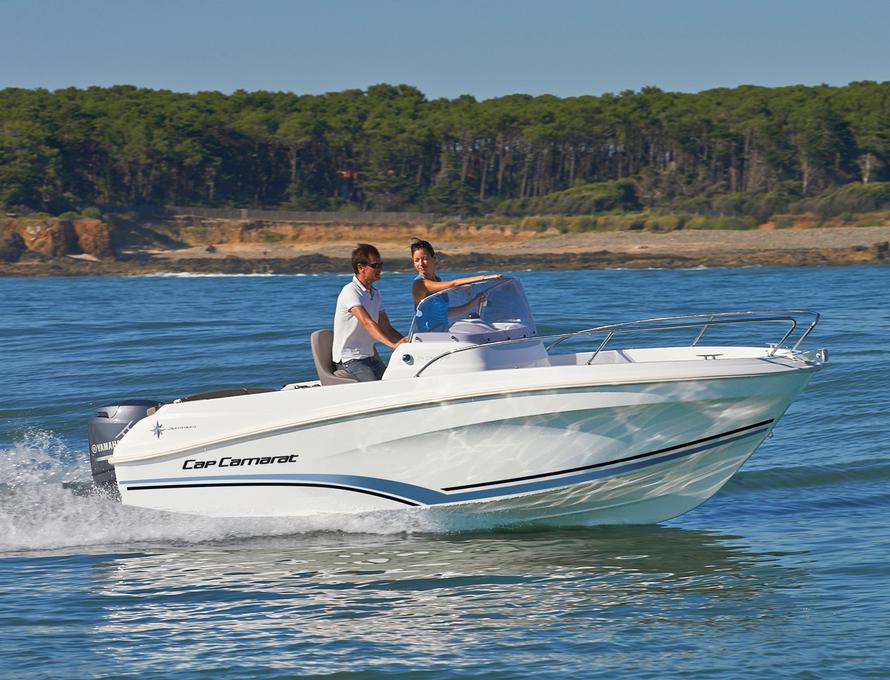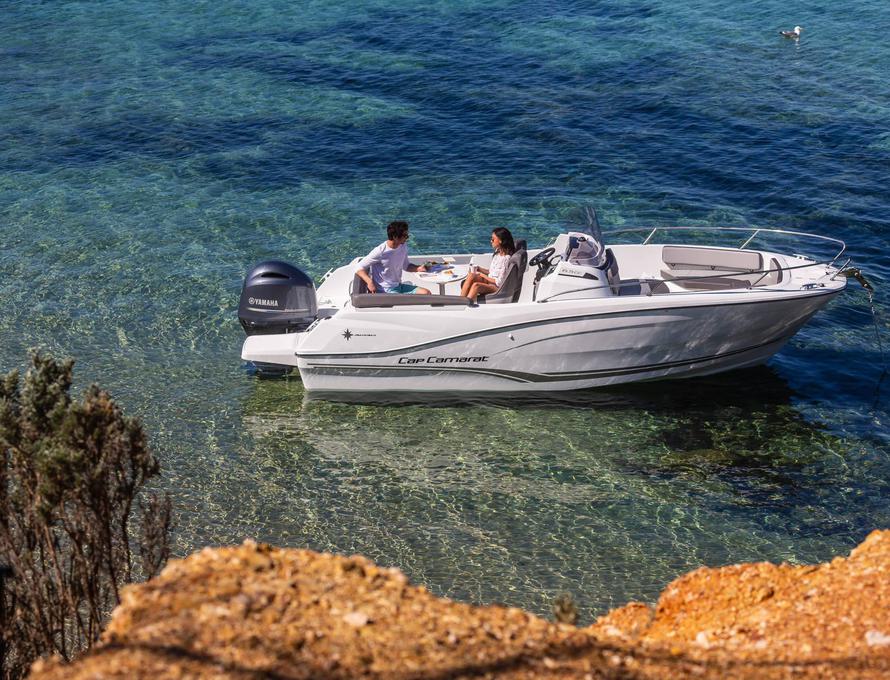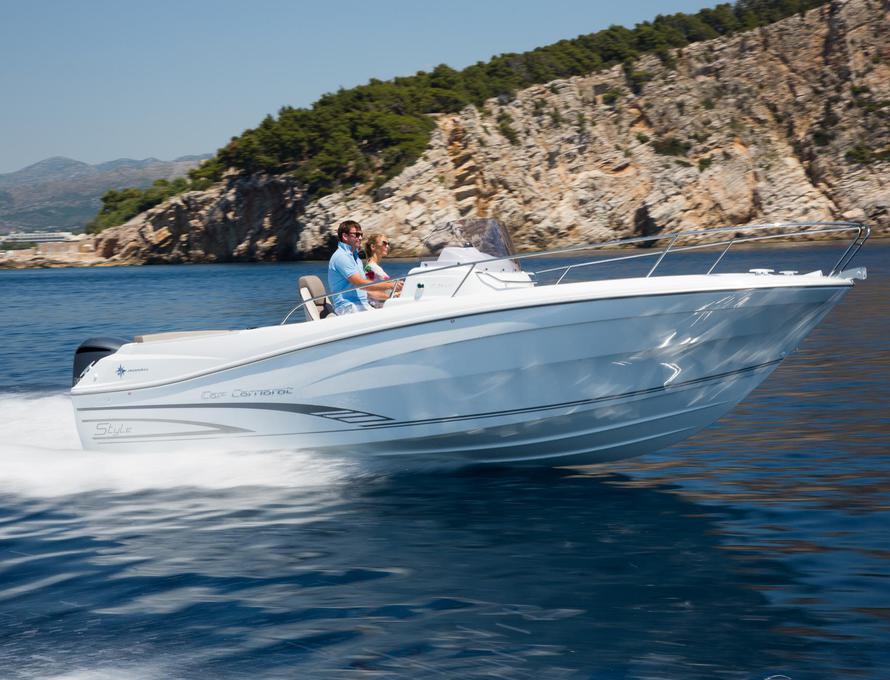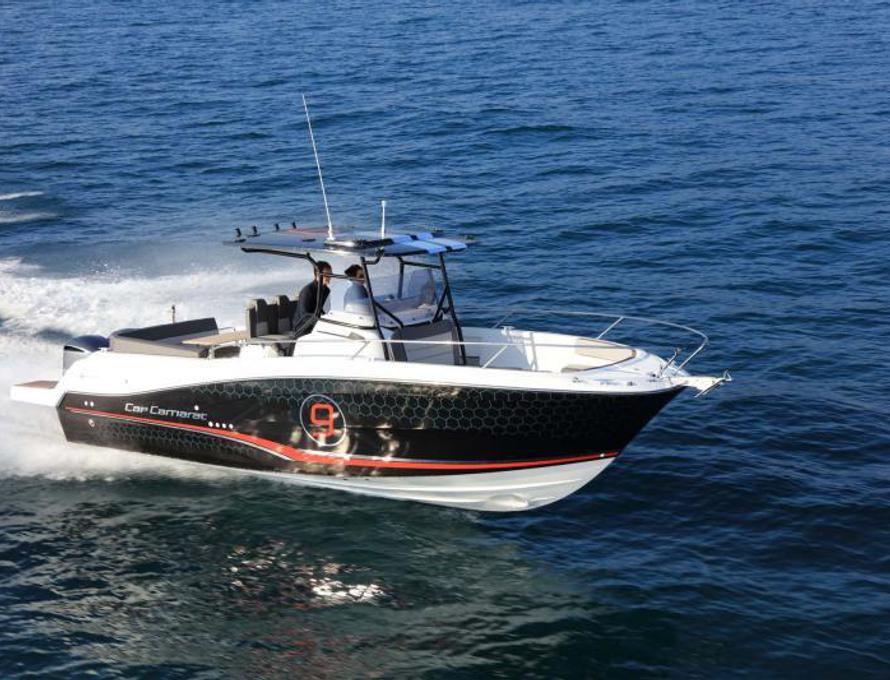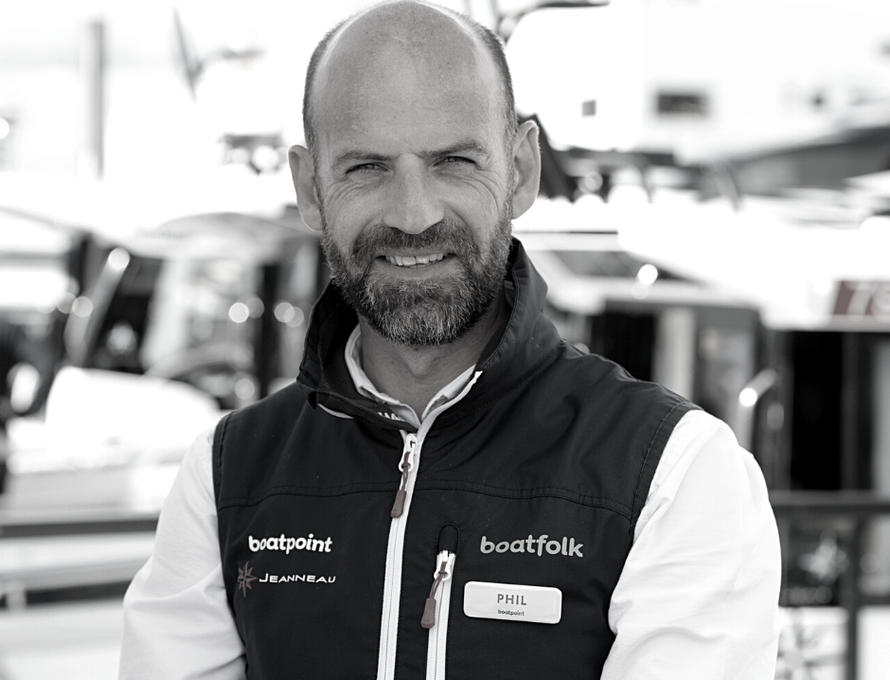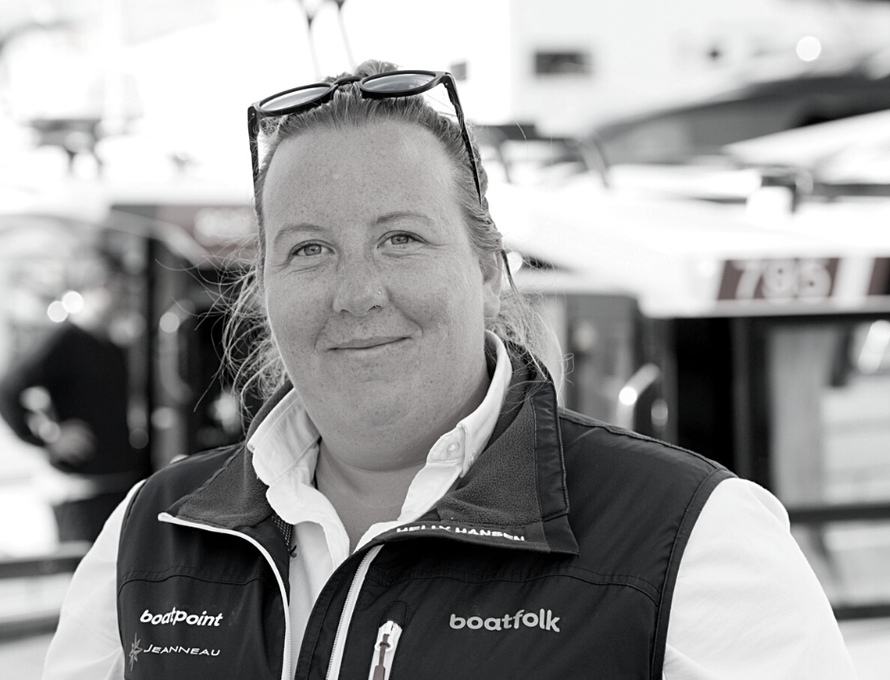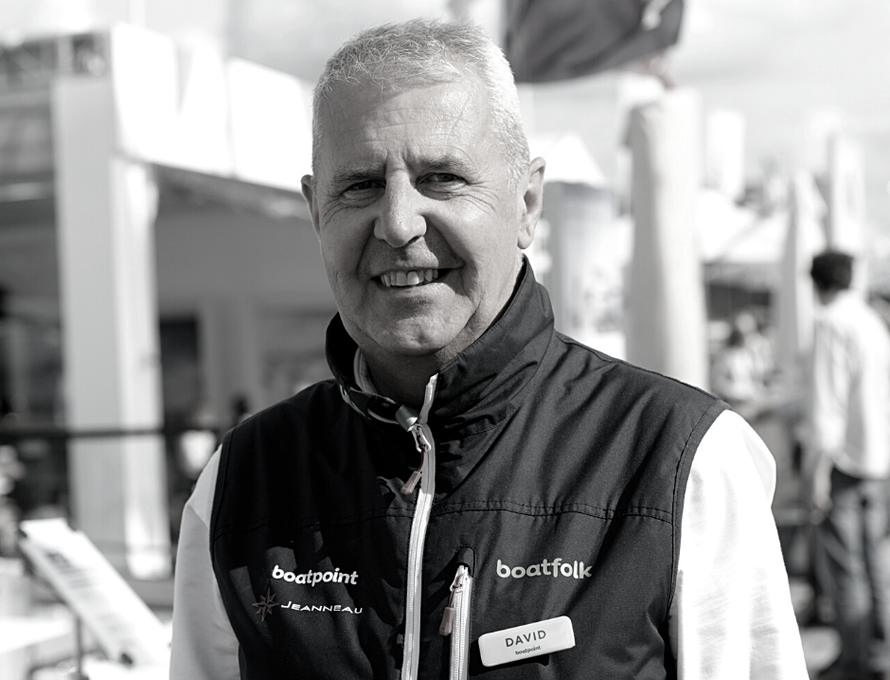 CAP CAMARAT 5.5CC
All Jeanneau orders are managed by our sales teams in Conwy Marina & Royal Quays Marina. These offices are located on two of our most stunning locations; Conwy with its vast hills and picturesque grounds, and the award-winning Royal Quays marina from the boatfolk marina group.
transformable and inviting
The Cap Camarat 5.5 CC benefits from the latest innovations in style and ergonomic design
Her tapered V-shaped hull makes the Jeanneau Cap Camarat 5.5. CC Serie 2 excellent handling at sea and is ideal for water skiing, fishing, wakeboarding or cruising. She has an engine power of 100 or 115 HP. This boat is capable of reaching high speeds while remaining comfortable and fuel efficient.
The sculpted console reinforces the overall style with an ergonomic design at the helm, directly inspired by the great Cap Camarats. With her sliding central seating, the aft cockpit is spacious and inviting, even when the engine is up. A space designed entirely for relaxation, the forward cockpit safely accommodates family members or guests and can be transformed into a large sundeck.
Each moment spent aboard is PURE PLEASURE.
transformable aft deck
Ample storage space (accessible by a double door). Ergonomic driving position Flat steering wheel (as seen on 6.5CC & 5.5CC). An integrated throttle gives the driver perfect control. She also includes an option for two rod holders.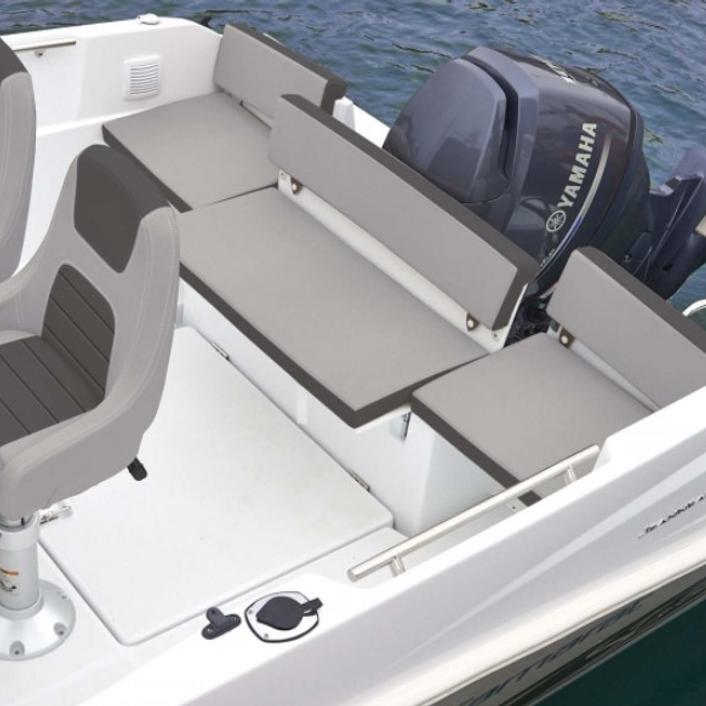 adjustable seating
The aft cockpit is spacious and inviting. With her sliding central sitting, you can remain seated while the engine is up. She also includes two removable seats in the angles that provide open storage space and/or space for fishing, as well as stainless steel side handrails for added stability in choppy waters.
CUSTOMISE TO YOUR WANTS AND NEEDS
contact the Jeanneau Specialist team
boatpoint's Jeanneau Specialist Team
Speak with Phillip or Sarah (Conwy Marina), or Dave (Royal Quays Marina)
Phillip Jones, Conwy Marina
David Wood, Royal Quays Marina
newcastle@boatpoint.co.uk | 0191 272 9086 | conwy@boatpoint.co.uk | 01492 580001