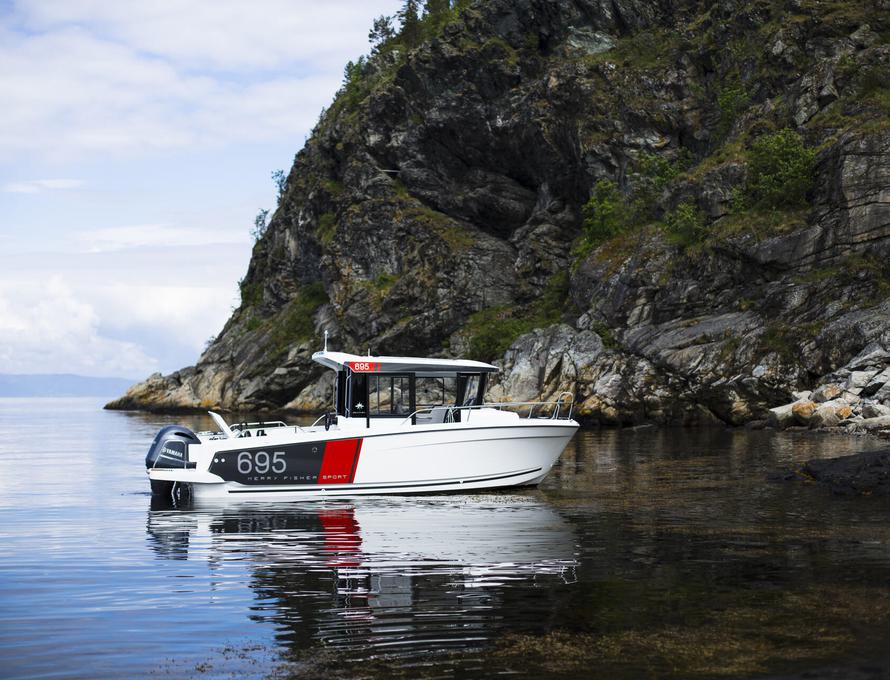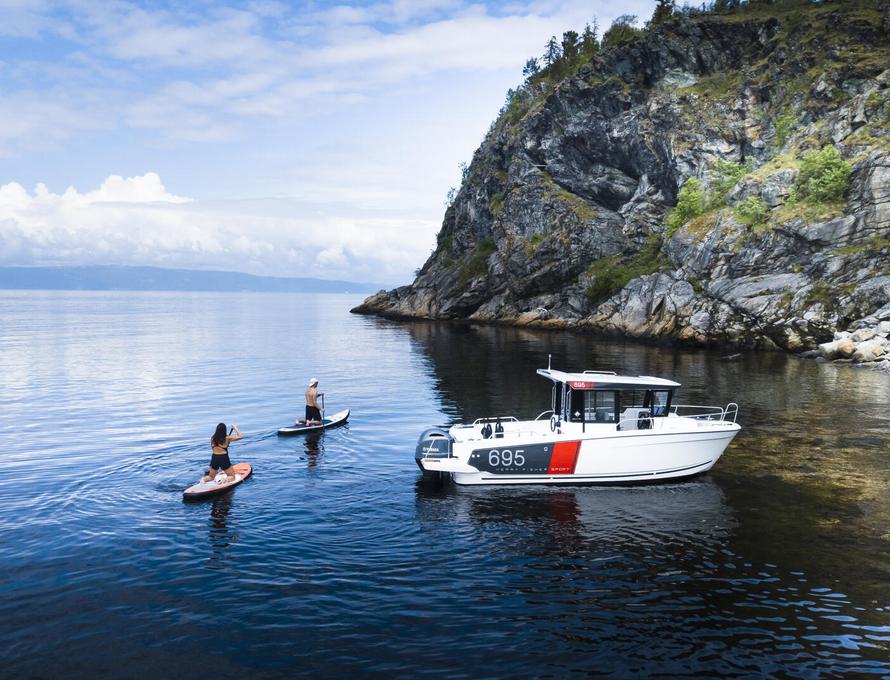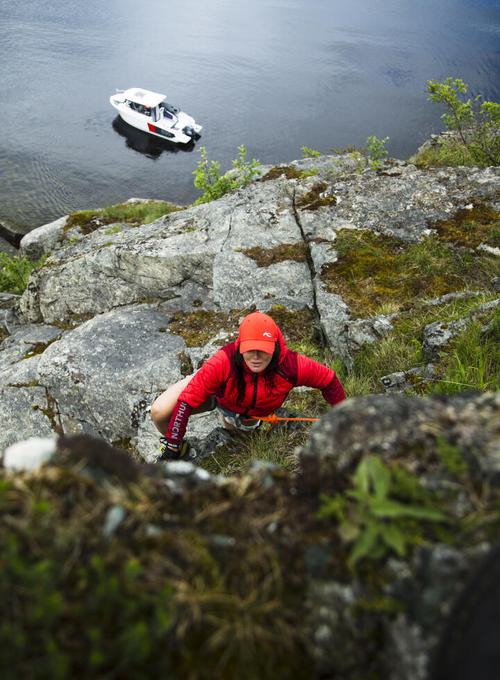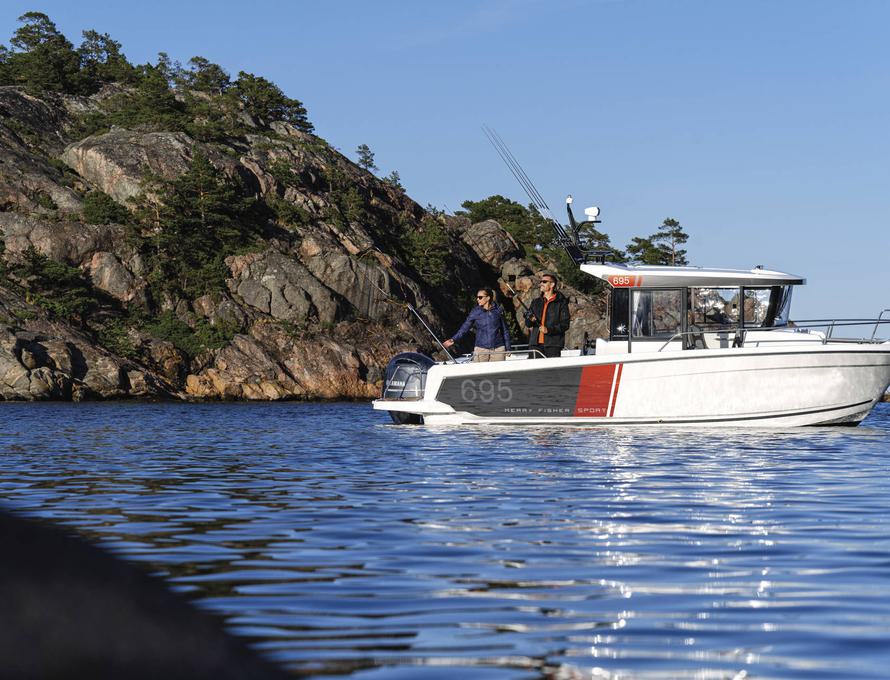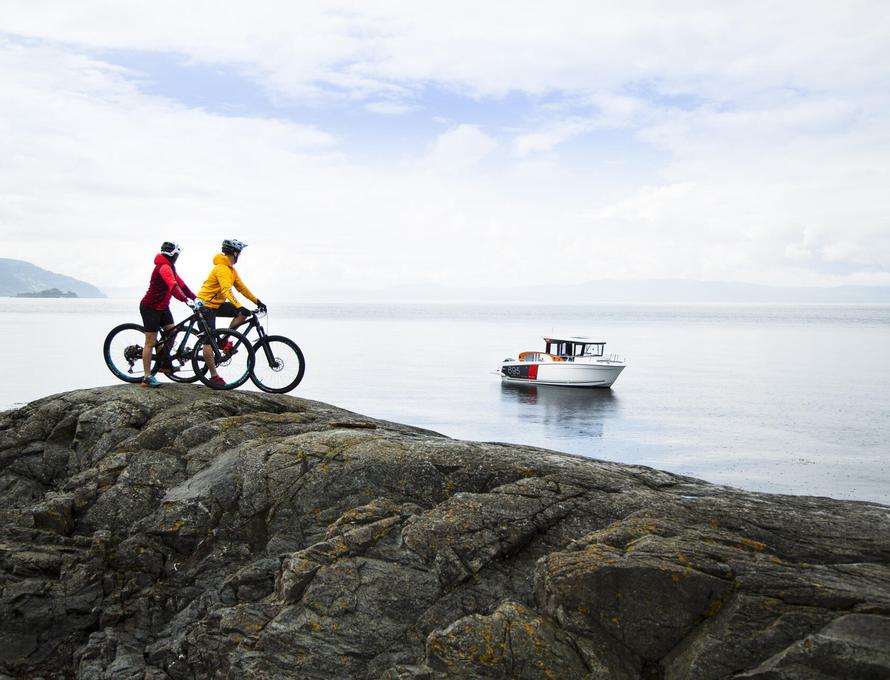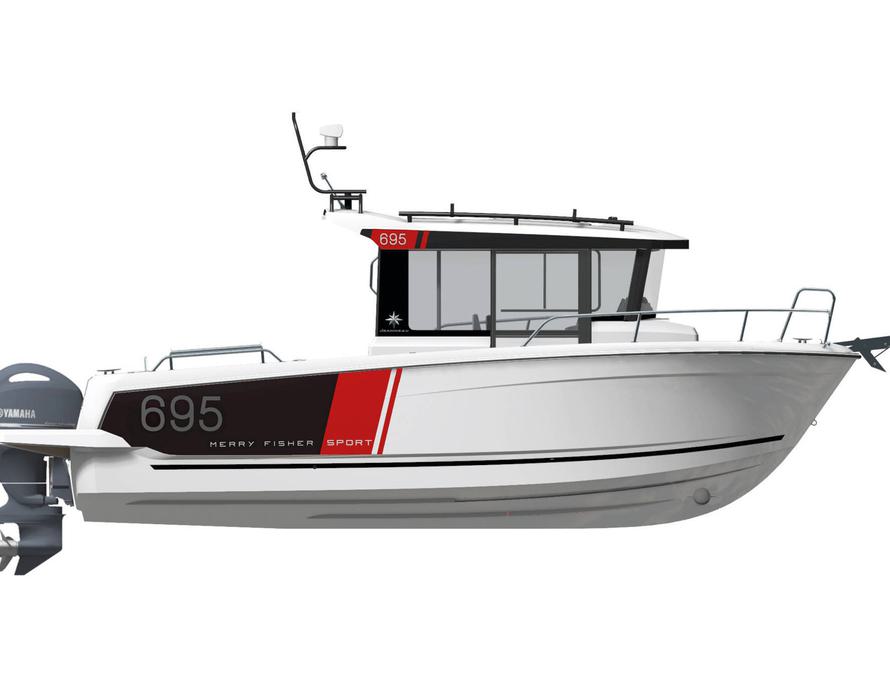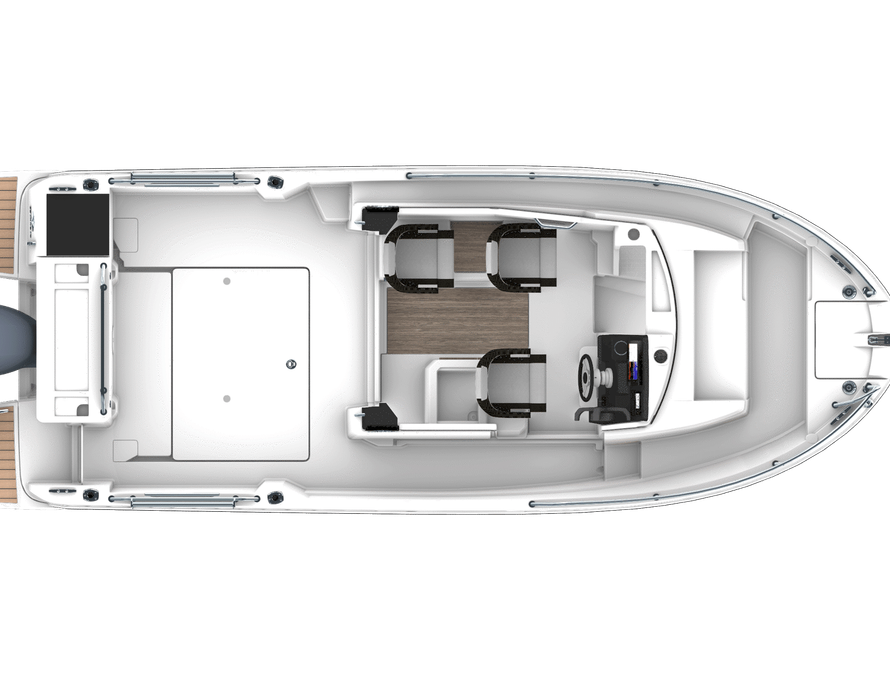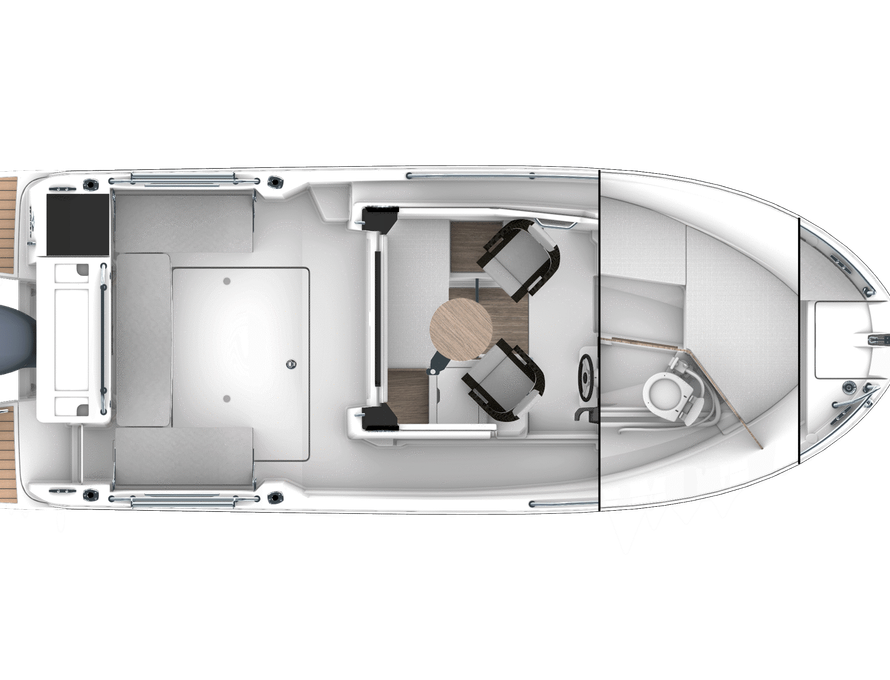 MERRY FISHER 695 SPORT SERIES 2
YOUR PASSPORT TO ADVENTURE
THE MERRY FISHER 695 SPORT SERIES 2 IS THE ULTIMATE MULTI-USE BOAT.
This S.U.V. of the seas is your ideal partner for fishing outings and for adventure-seeking at sea. Easily trailerable, weekend getaways and
Once aboard, the MERRY FISHER 695 SPORT SERIES 2 is available with and without an aft sliding door to meet all needs and reveals an ingenious design, featuring a very wide side door and a 3rd co-pilot seat.
On the roof, a paddleboard can be secured, and complementary equipment for adventure within a paddle's reach. The generous and modular cockpit allows all activities such as fishing or family meals and opens onto a dedicated area for swimming. Wide swim platforms facilitate sea access.
The new MERRY FISHER 695 SPORT SERIES 2 is very safe, with a recessed side-deck and easy movement about the deck. This SUV layout plays with space well, and offers an enjoyable quality of life at sea, that can only be found with Jeanneau.
If you're looking for the ultimate adventure on the water, Jeanneau Merry Fisher 695 Sport Serie2 is the ideal vessel.
Designed by a world-renowned and trusted boat manufacturer the MF695 Sport Serie2 offers stability and a quality of build that holds its value even up to re-sale.
This sleek and stylish boat is perfect for thrill-seekers who want to explore open waters and experience new landscapes from a unique perspective.
There's plenty of room aboard for your friends and family. Get ready for an unforgettable time on the water.