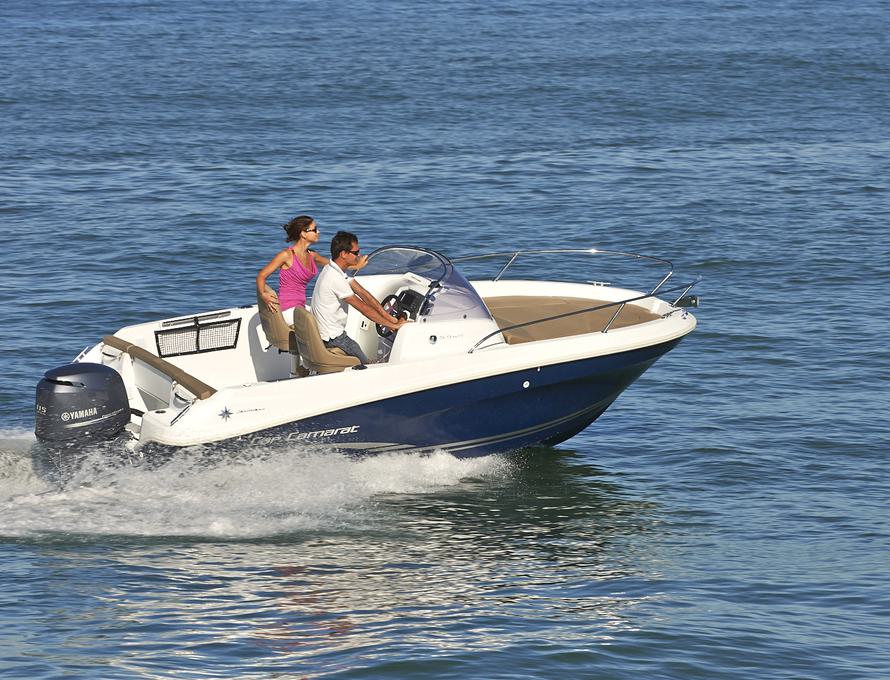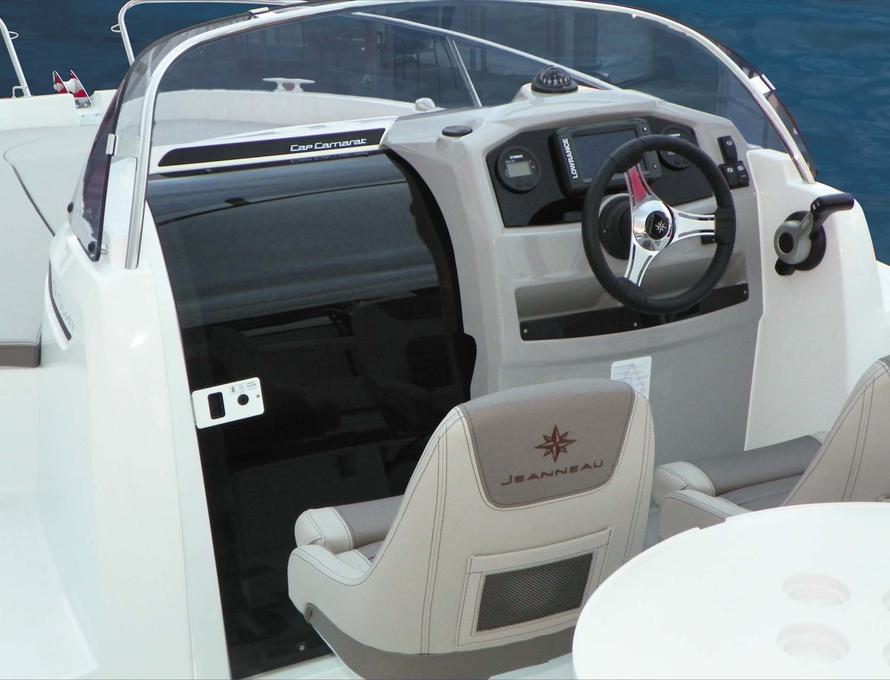 CAP CAMARAT 5.5 WA Series 2
Owing to its powerful, stable outboard engine and renowned hull, the Cap Camarat Walk Around combines performance, seakeeping, and comfortable cruising. The equipment affords remarkable comfort on board, whether cruising or at anchor, featuring: a modular exterior cockpit with sundeck, kitchenette, and open spaces for marine activities. On the interior, copious storage space, natural lighting, and comfortable berths enable you to spend a night on board as a family.
The cockpit comprises an ergonomic driving position. The integrated throttle gives the driver perfect control plus two glass holders, extra storage and a sliding translucent door leading to a two single berth cabin or double berth complement.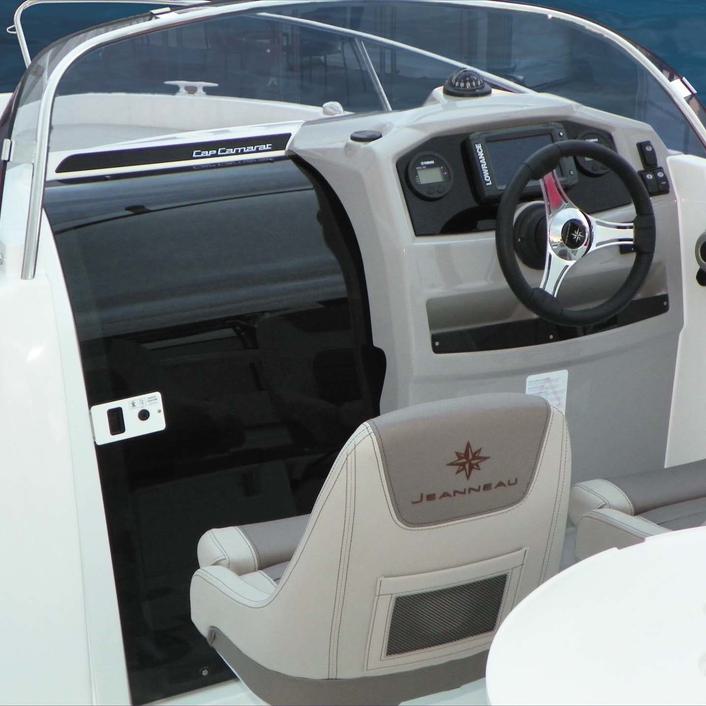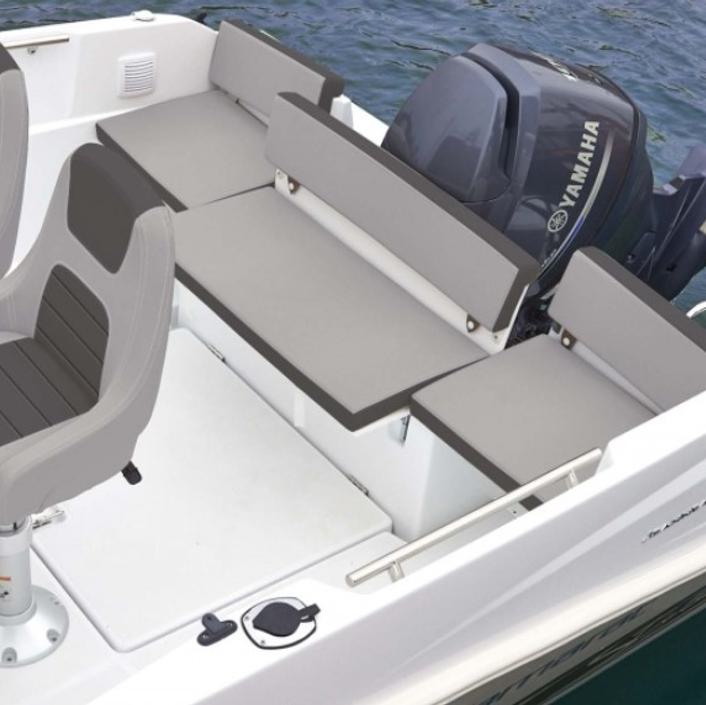 Aft cockpit includes a sliding bench which turns into a seat once the engine is in water. You have even more storage space and supports for fishing rods.
CE CATEGORY
C6
AVAILABLE ENGINES
120 HP / 88 KW