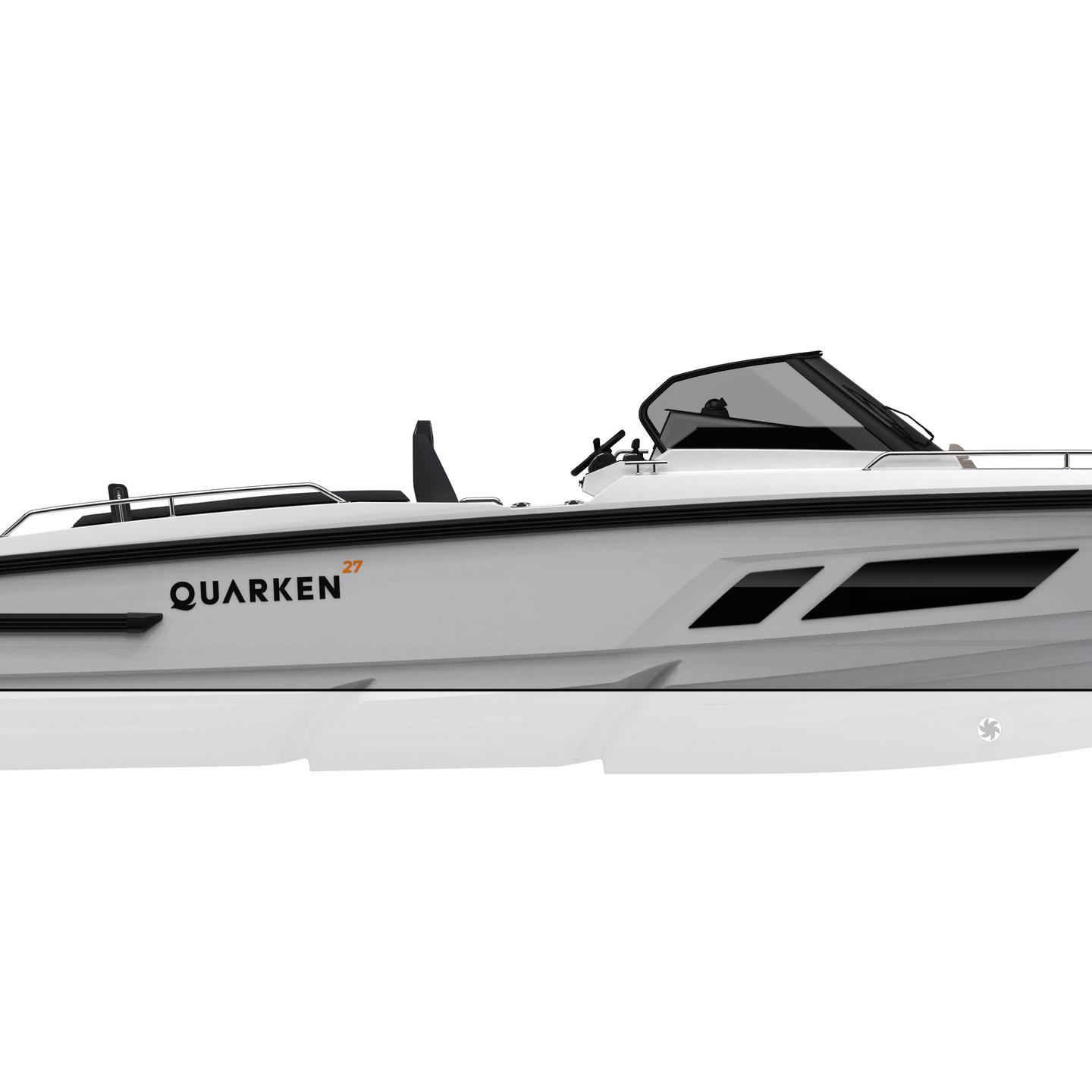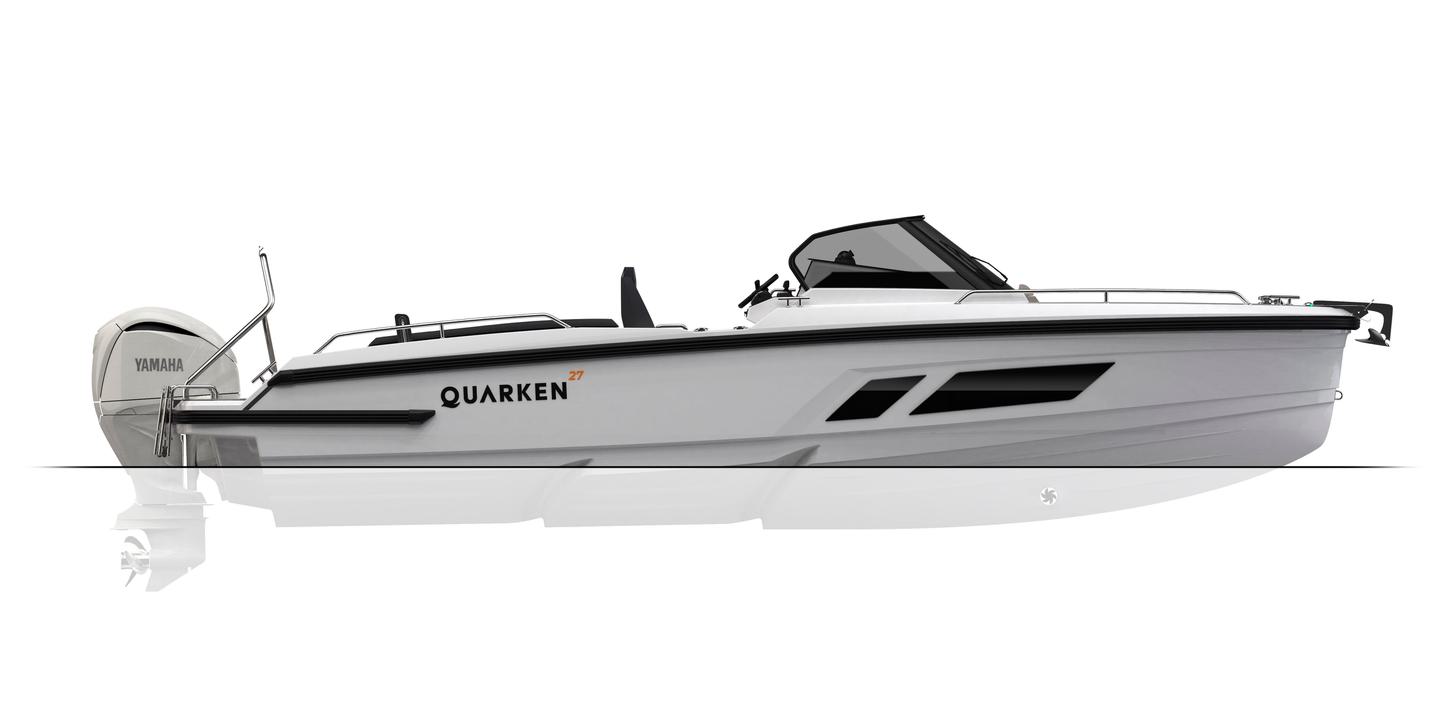 boatpoint becomes first UK dealer for Finnish boatbuilder Quarken
February 23, 2022
boatpoint, an expanding boat sales business founded by the national marina group, boatfolk, announces a new partnership with Quarken, a newly founded, boat building brand from Finland.
The exclusive partnership recently unveiled by boatpoint aims to introduce innovative design and a fully modular and customisable boat to the UK market.
Andrew Hyland, Group Operations Manager for boatpoint, explains: "We are thrilled to be entering a partnership with Quarken, an exciting new motorboat brand from a modern thinking and dynamic Finnish company. The design is contemporary, certainly appealing and powered by the latest Yamaha F300 outboard engine performance will be both smooth and eye-watering. We can't wait for our first boat to arrive."
The Quarken fleet will extend to 27, 33 and 40 footers each combined with Yamaha engines and a double-stepped hull; available in three iterations: the Open, Cabin and T-Top. The first two distinctive models arriving with boatpoint are the Quarken 27 T Top, which is perfect for open-air boating, providing protection from the sun as well as extra visibility and storage options for activities such as fishing. The second to arrive, is the Quarken 27 Cabin, with sporty and sleek looks, at its best when out day boating but with all the added benefits of a cabin. With this iteration, you're able to get some respite from the outside elements plus added storage for enjoying sporting activities when out on the water.
Quarken's entire fleet design is the epitome of ergonomic Nordic boat-building, with plenty of functionality and space. From the Scandinavian feel of the forward cabin to the sleek design of the helm, everything is planned with the user's comfort in mind.
All of the boats in Quarken's range will be powered by the newest Yamaha outboard engines. The Quarken 27s are specially designed to complement the latest Yamaha F300 engine and are pre-installed in Finland.
The first two models will be available for viewings with boatpoint from early May 2022 with practical on-the-water costs supplied by boatpoint as a guide price. The 27 T-Top will be available from £91,934 + VAT (OTW) and the 27 Cabin from £101,238 + VAT (OTW). Additional packages are available to match each customer's specific requirements and needs. Variations include seating and dining tables or a fishing set-up. For more information on creating a bespoke specification, customers can contact boatpoint and discuss with a member of the sales team to ensure the perfect boat is designed to meet their needs.
boatpoint will be showcasing the Quarken boats during its summer roadshow, visiting their Conwy, Penarth, Hamble, Portsmouth, Portland and Weymouth boatfolk marinas, dates will be announced soon. The boats will also be on display at the South Coast Boat show from 6 – 8 May, as well as the Southampton International Boat Show in September.
Antero Sundberg, Quarken CEO and co-founder, said: "We are thrilled to be partnering with boatpoint to bring our new brand and state-of-the-art Nordic design boats to the UK. The comfort, stability and practicality that the Quarken 27 models offer are a perfect match for UK boaters and the sailing conditions around the British Isles. We can't wait for customers to get out on the water in these new designs to enjoy the smooth and fun ride for themselves!"
For more information contact: boatpoint Hamble on hamble@boatpoint.co.uk or 02382 120 000