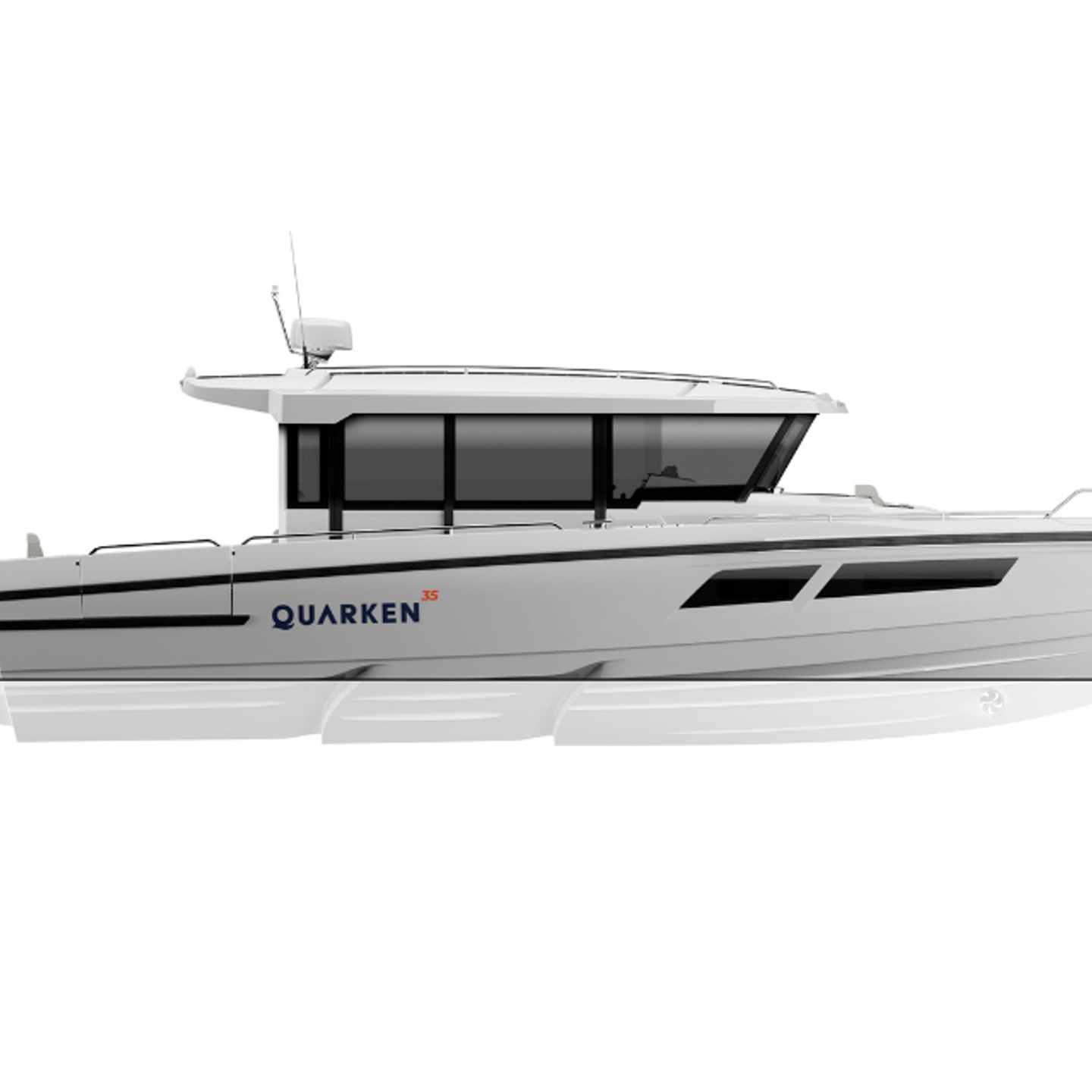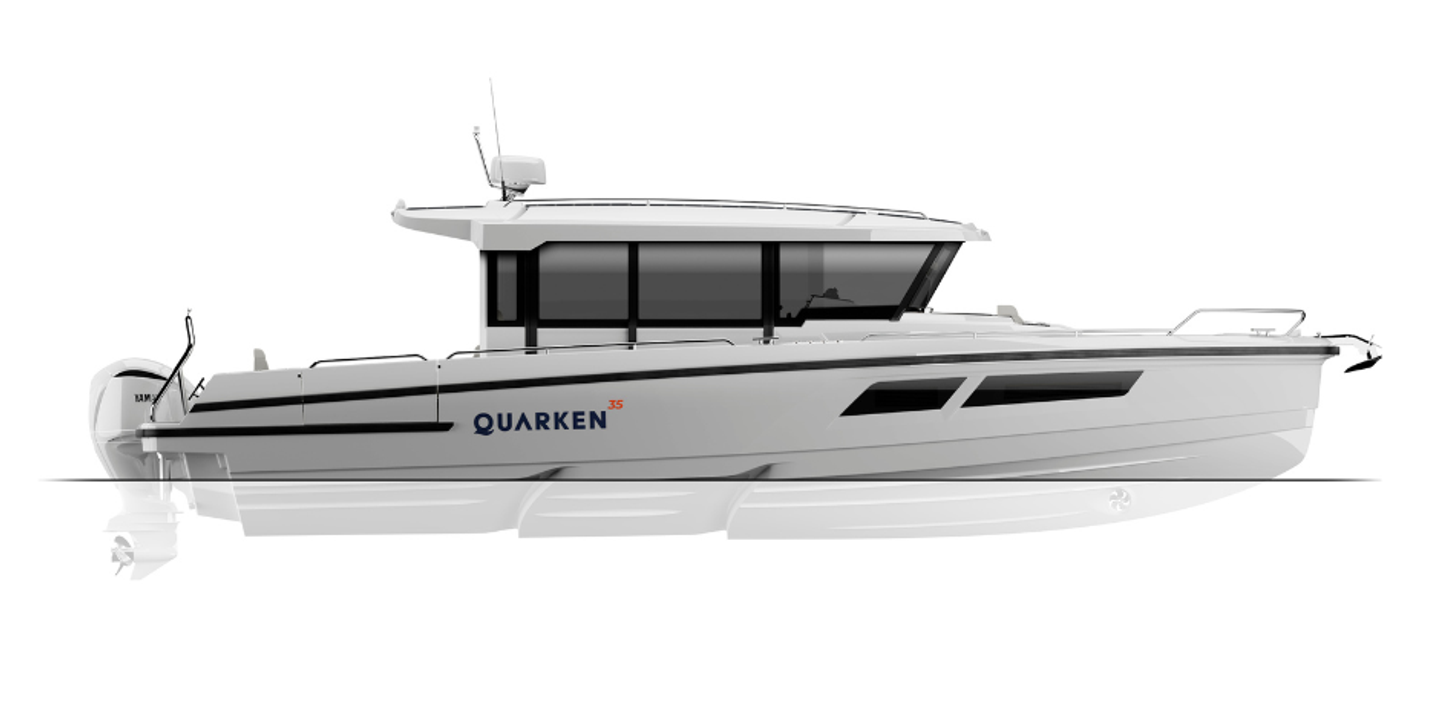 Quarken 35 - a new meaning for riding in style
Quarken 35 - set to make its grand debut at Boot Düsseldorf in January 2024.
Sept 28, 2023
Unveiling the Future of Boating: Quarken 35 Cabin Set to Launch at Boot Düsseldorf 2024
We are thrilled to present to you Quarken's latest addition to their fleet - the Quarken 35 Cabin. This state-of-the-art vessel is set to make its grand debut at Boot Düsseldorf in January 2024, and we are confident that its cutting-edge features will make it the talk of the town and the pride of the seas. We invite you to explore the innovations that have been incorporated into the Quarken 35 Cabin, which set it apart from any other vessel in the market.

Designed and assembled in Finland, the Quarken 35 Cabin stands for a premium and sporty experience on the water. Clean, modern, and sophisticated Nordic design combined with a nimble, responsive, and fuel-efficient twin-step hull, gives a new meaning for riding in style.
The spacious cabin offers panoramic views with great visibility and easy access as well as plenty of room for a functional galley and a dining area. The glass sky window provides a light-flooded atmosphere and sweeping views for your quests.
The 35 Cabin is powered by twin Yamaha F300 outboard engines, that will deliver on all your performance needs. This pairing provides a confident, dynamic, and thrilling drive and you can be sure you have a reliable partner for the days when the sea is ruff and choppy. The clean helm is ultra-modern, and driver-focused with optimum seating comfort.
Customise the aft deck with different modular solutions. Each module is designed with a purpose and when combined will offer several space combinations to unwind and relax. You can choose between an open layout, one or two aft benches or a wet bar unit. Together with the manually opening side terraces, you will have a sociable platform for your family and guests. By opening the big glass rear window and door, you can combine the cabin and aft deck into one huge social space. The large sundeck in bow offers additional seating space and is easily accessible from aft.
The centre point of the forward cabin is the cosy and comfortable large bed for two adults and a sofa that can be extended to a bed for children. The enclosed toilet compartment equipped with a sink and shower guarantees easy living onboard.
Performance, design, and style that delights in every detail.