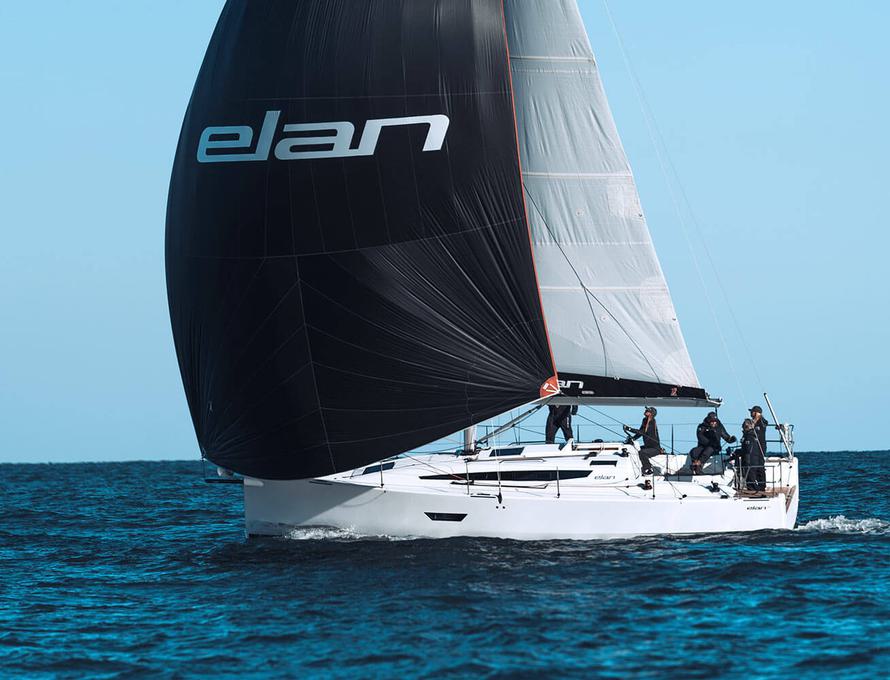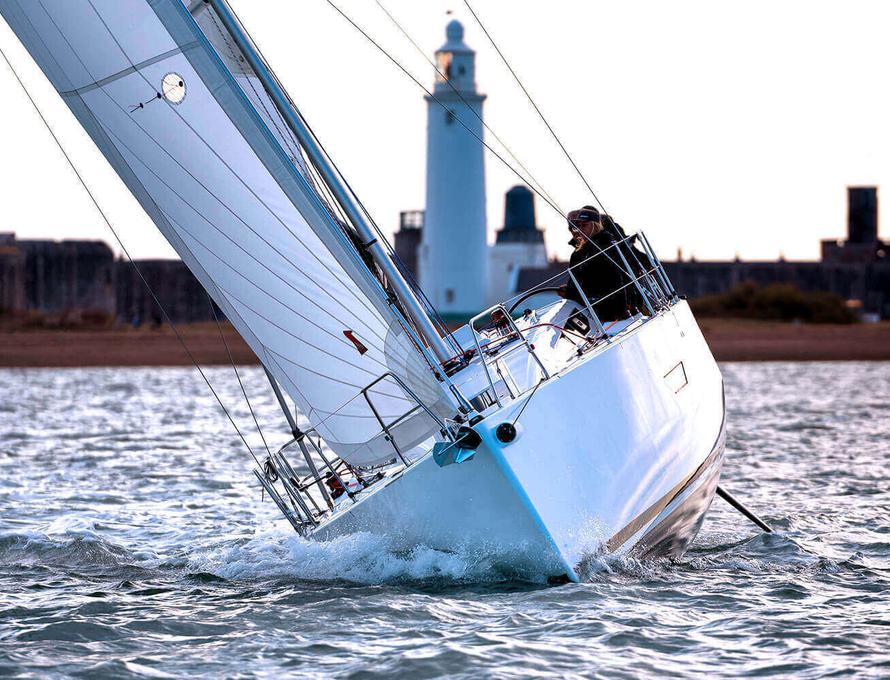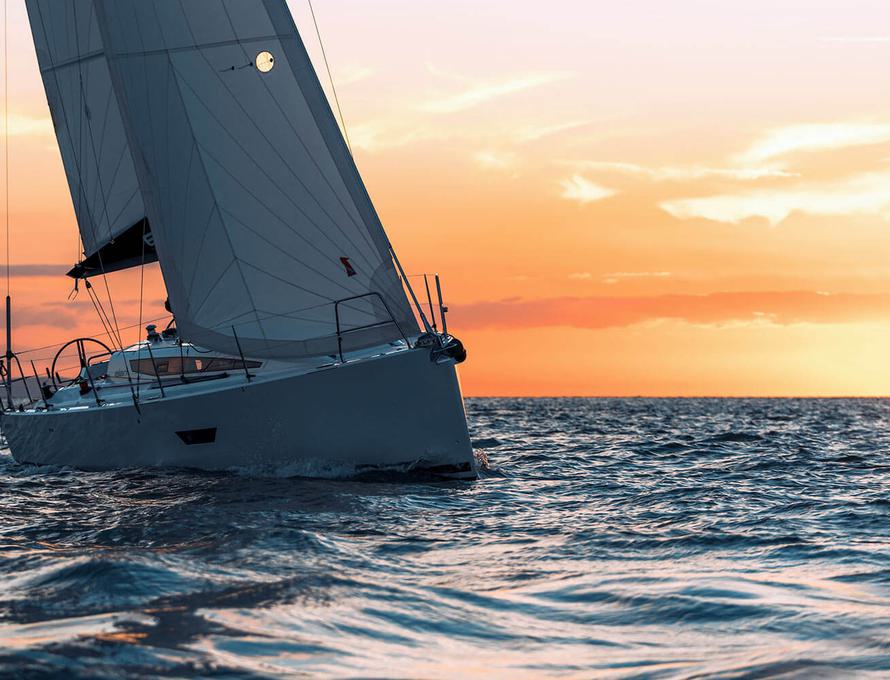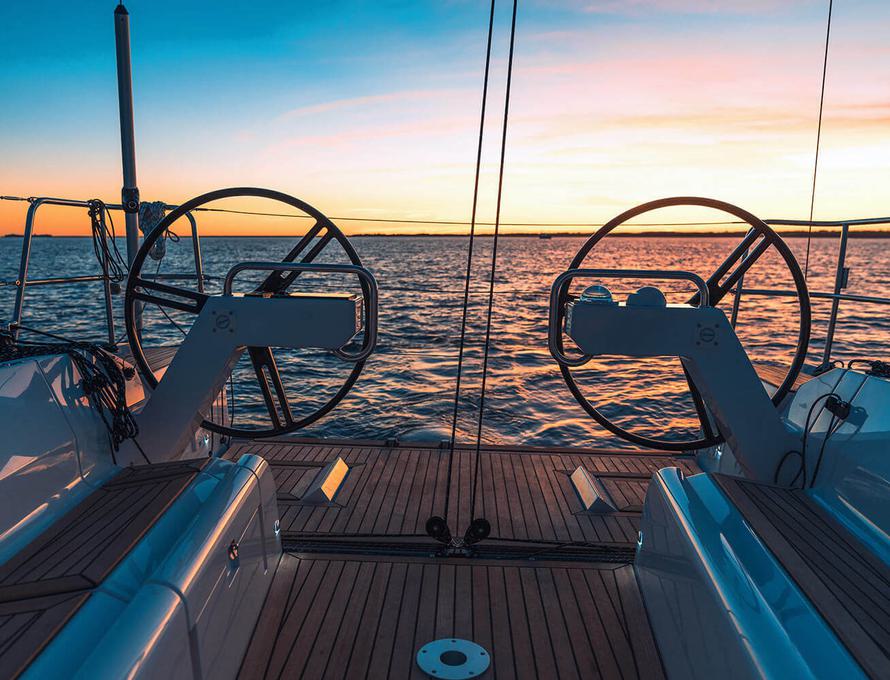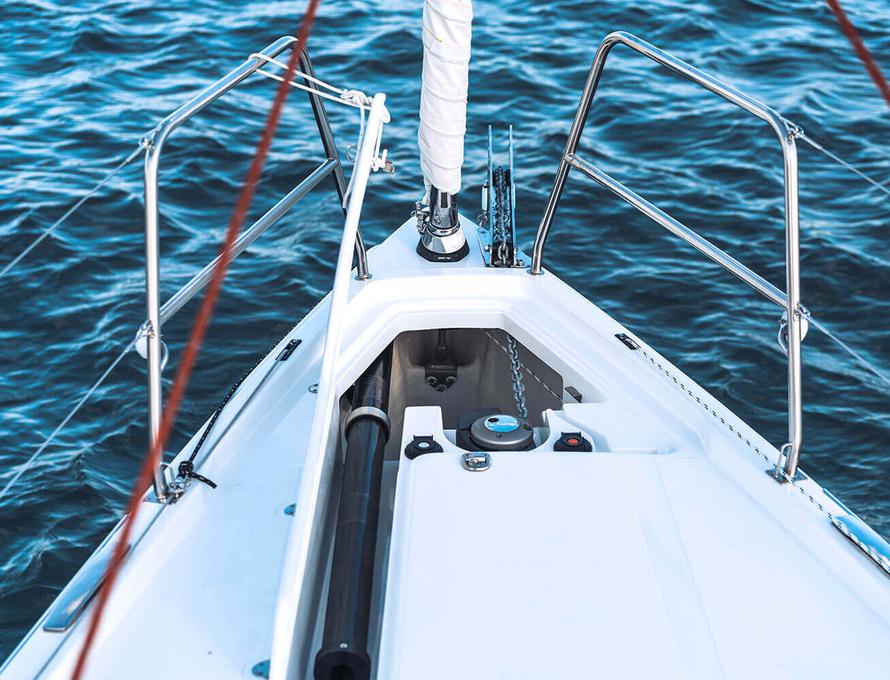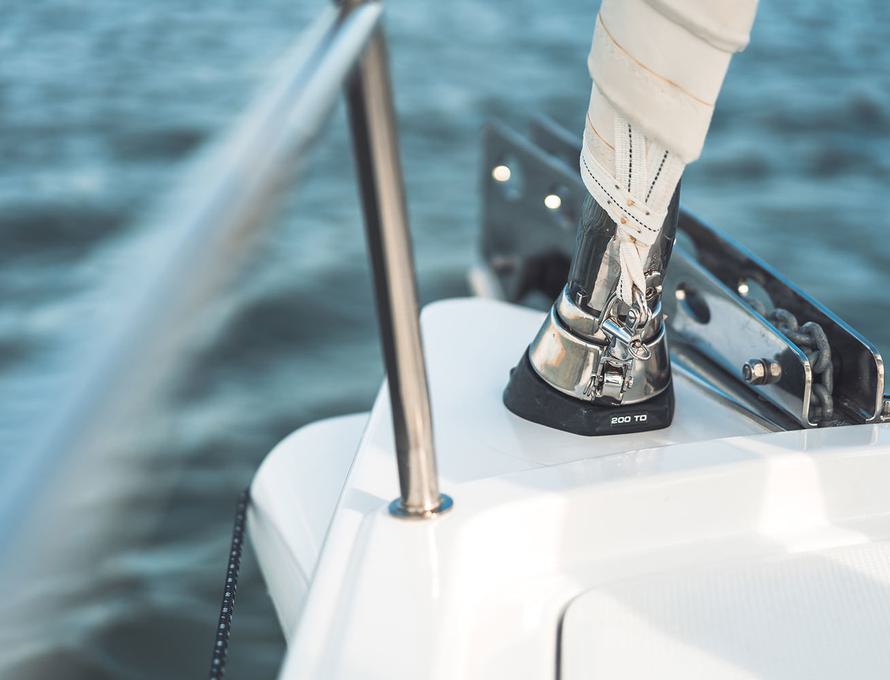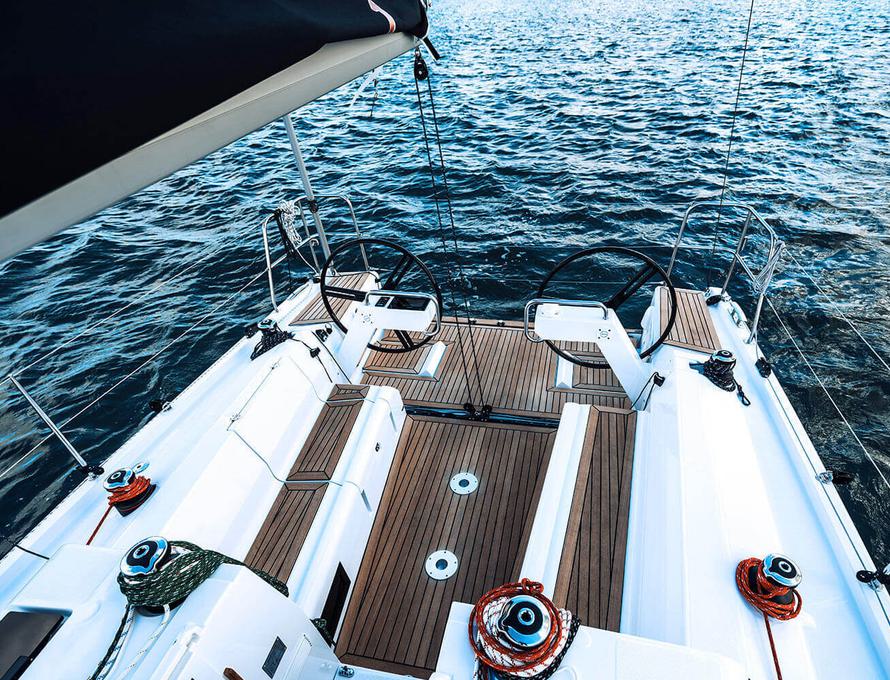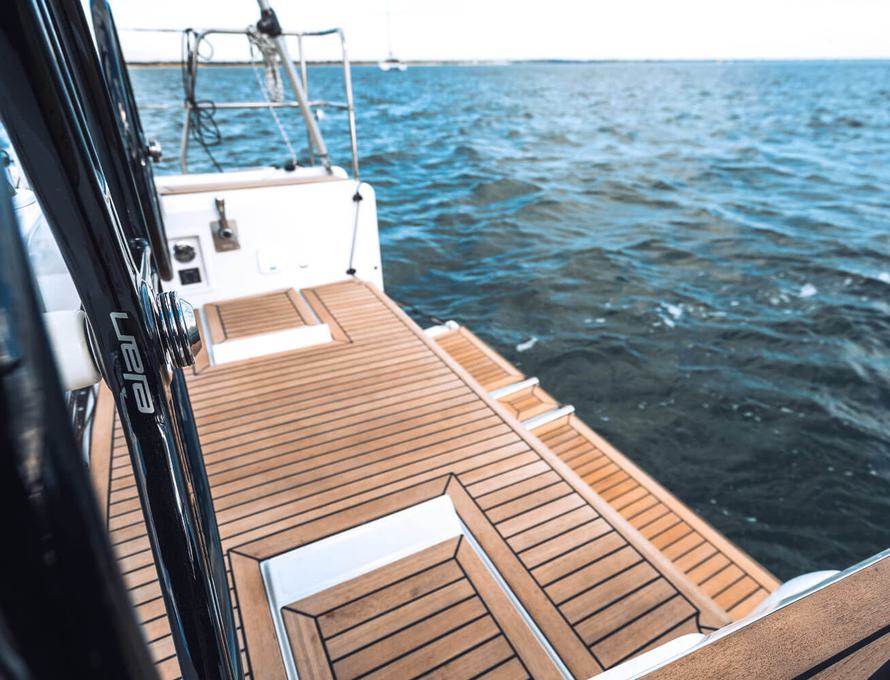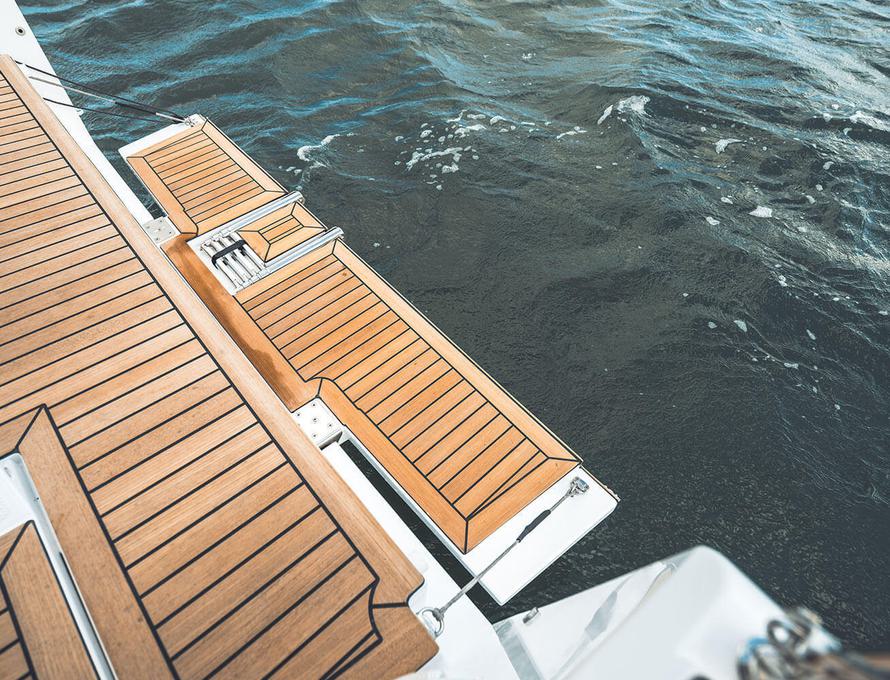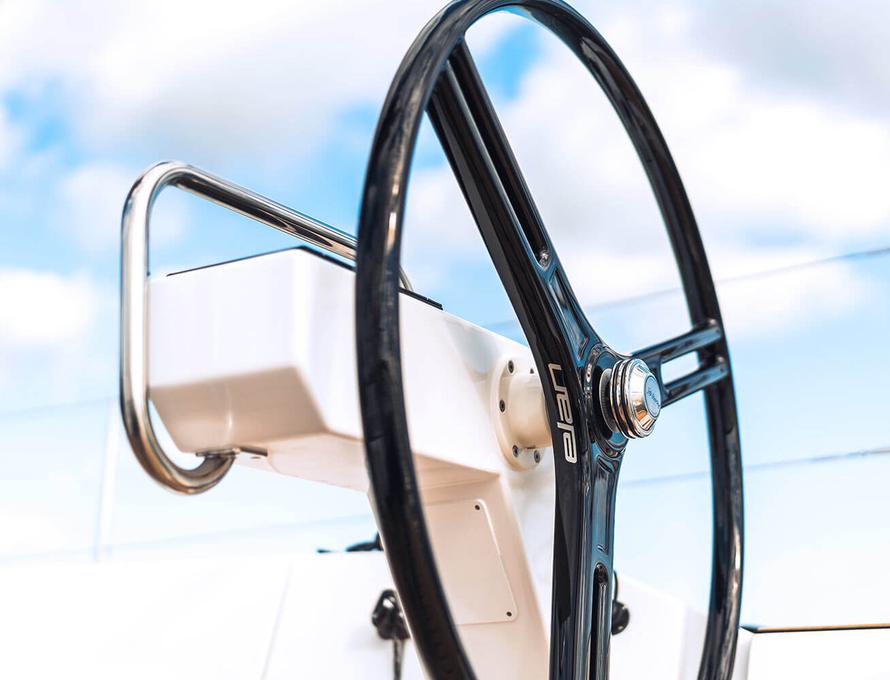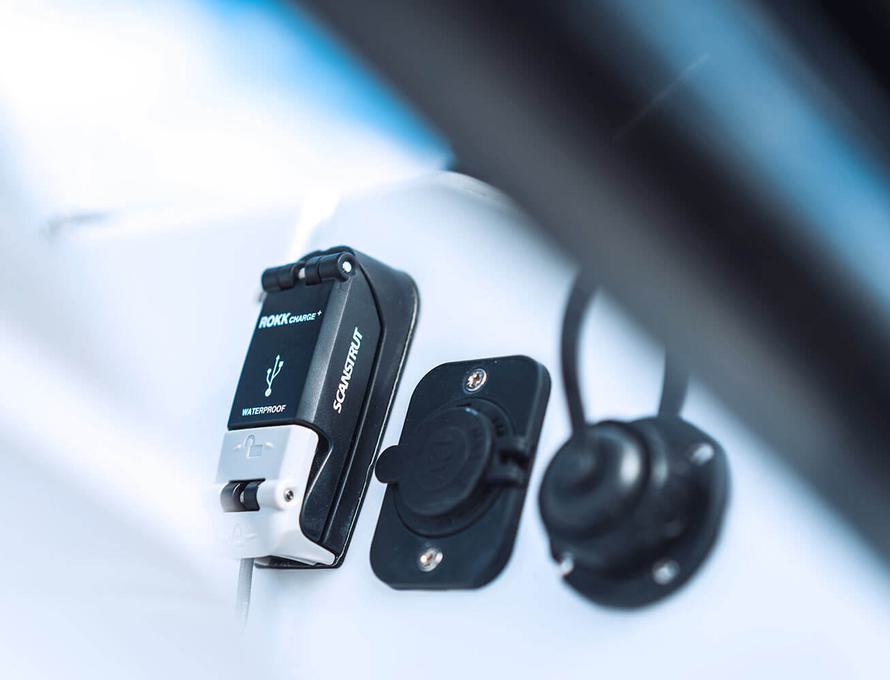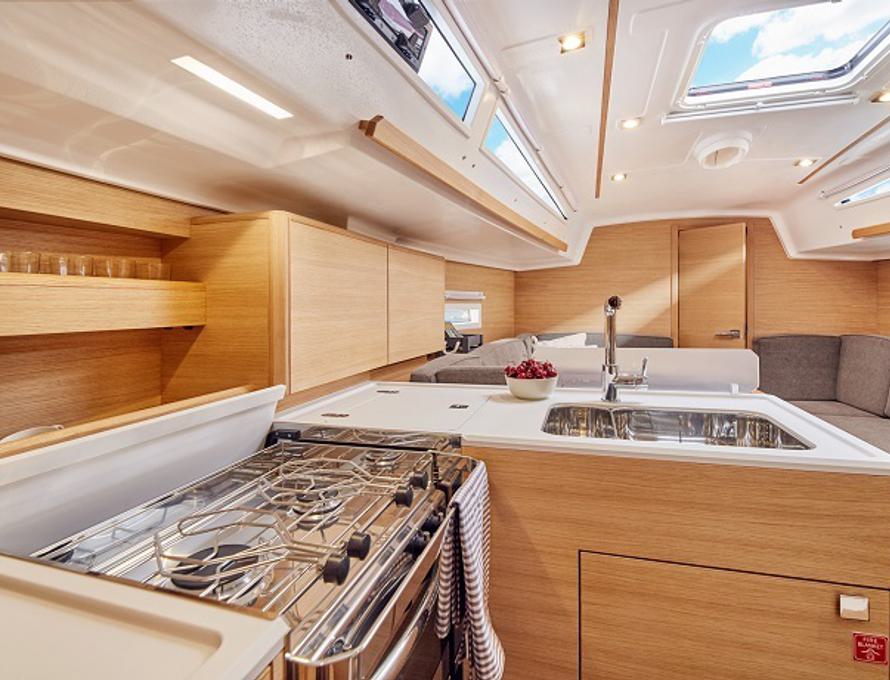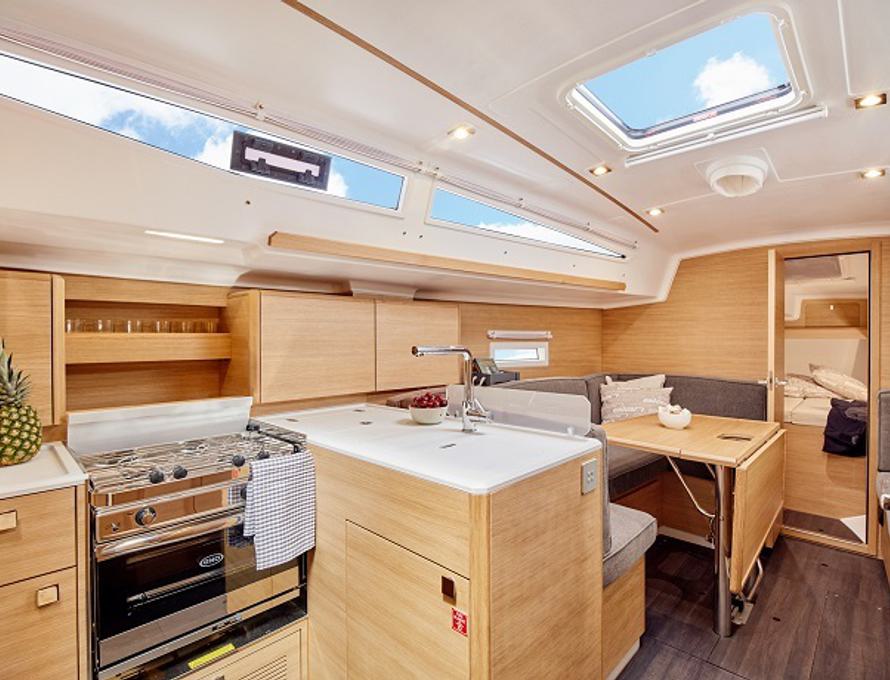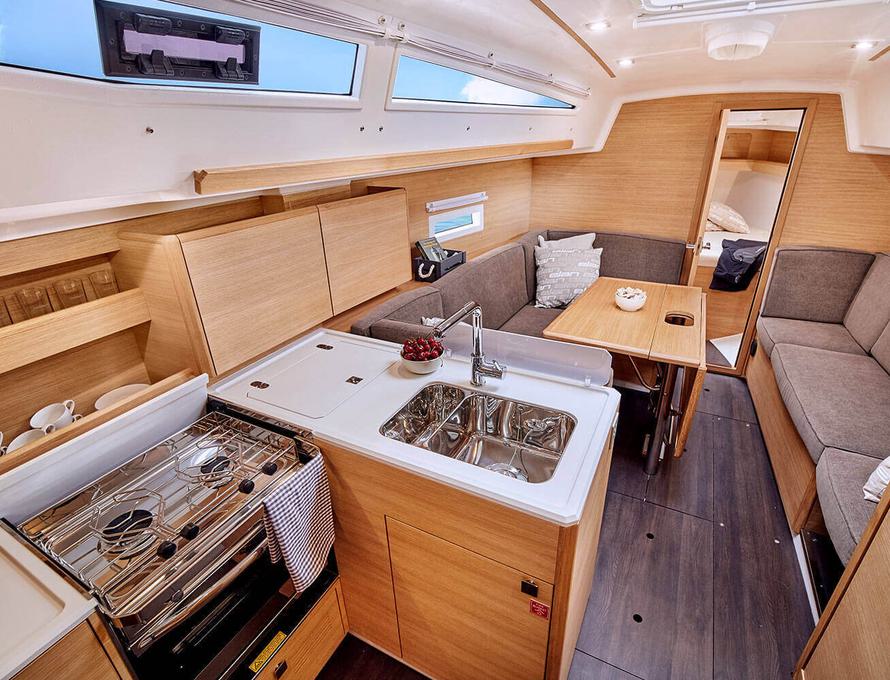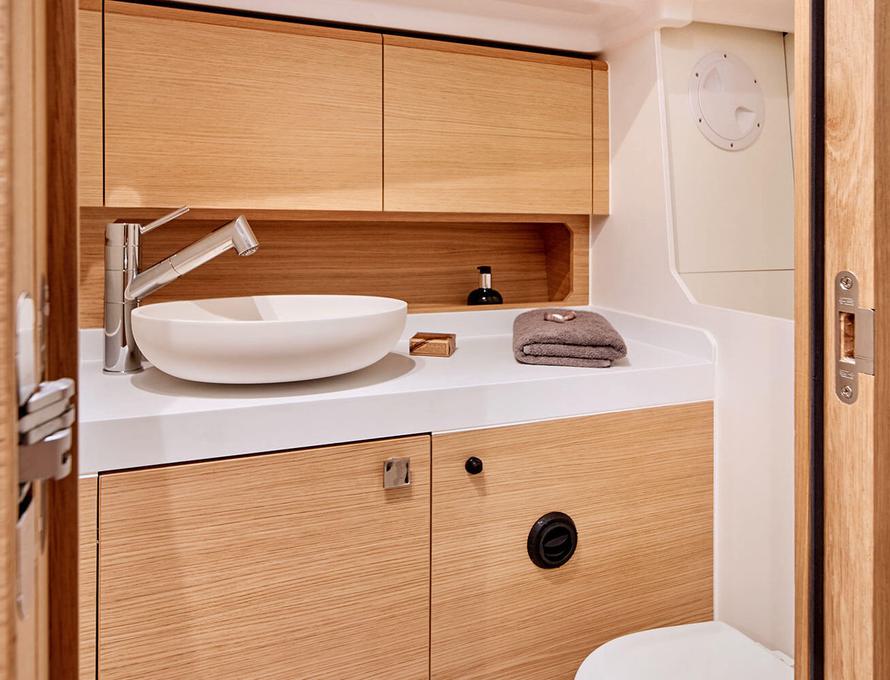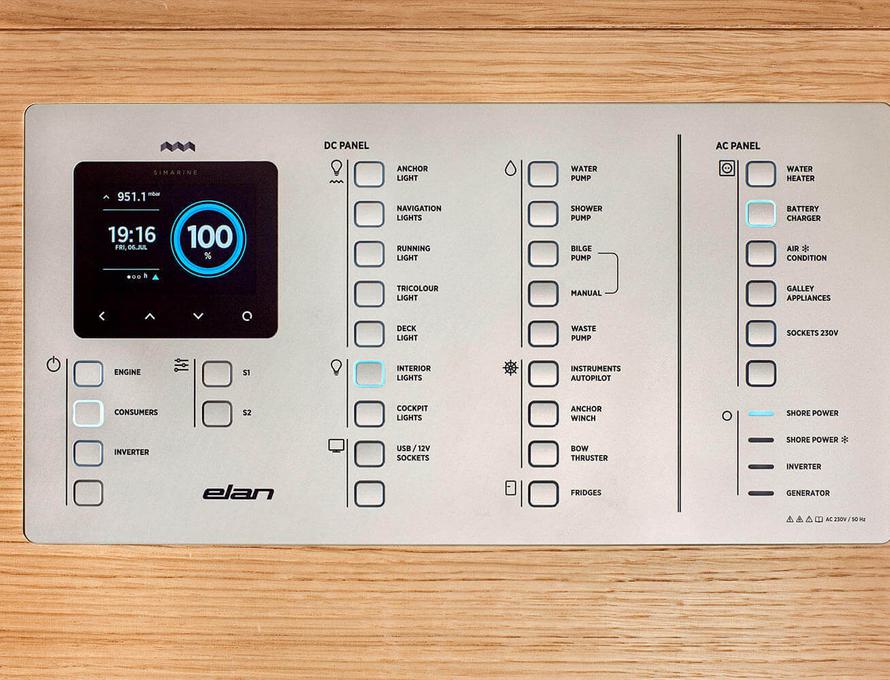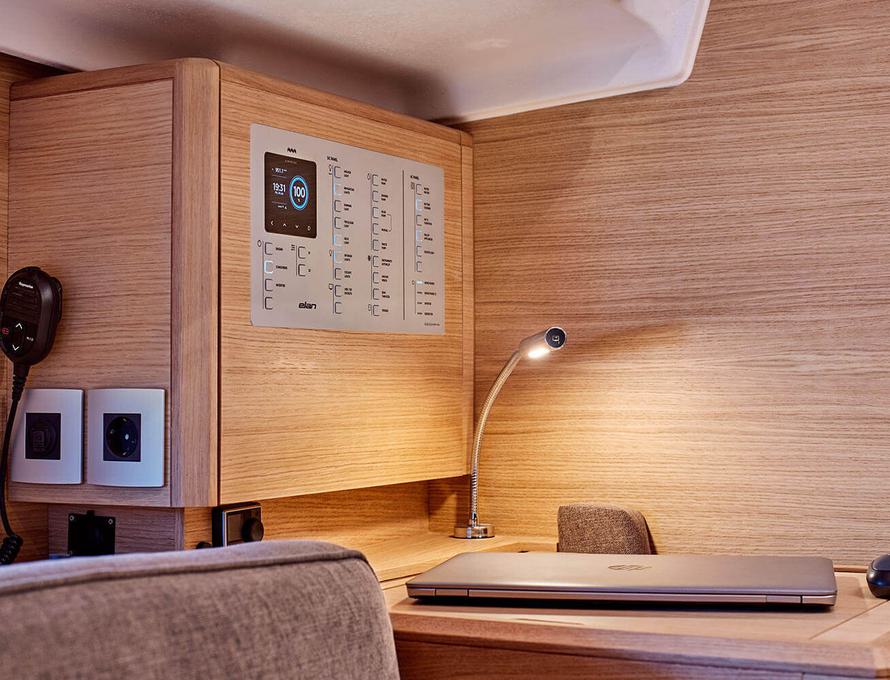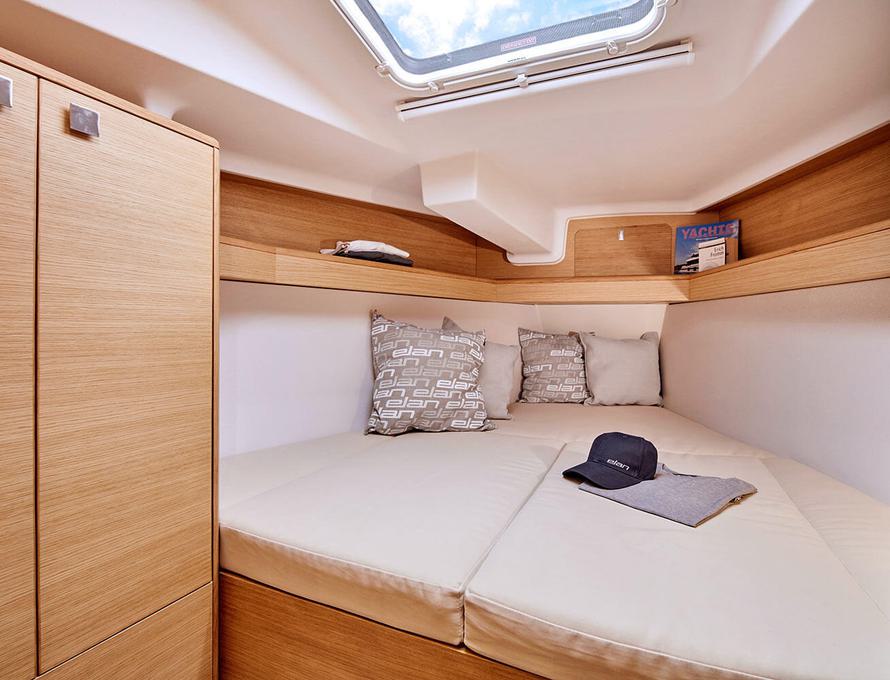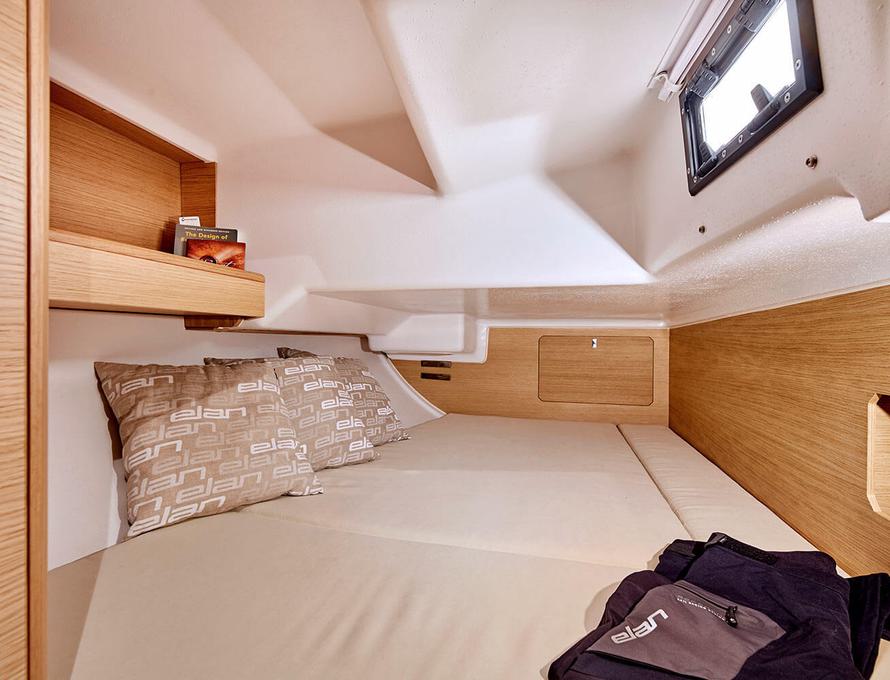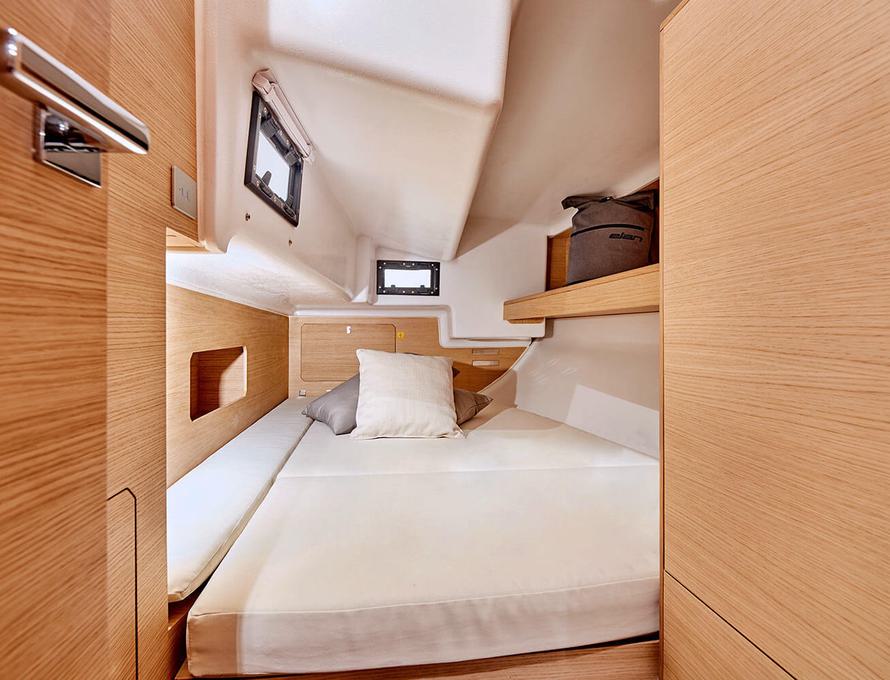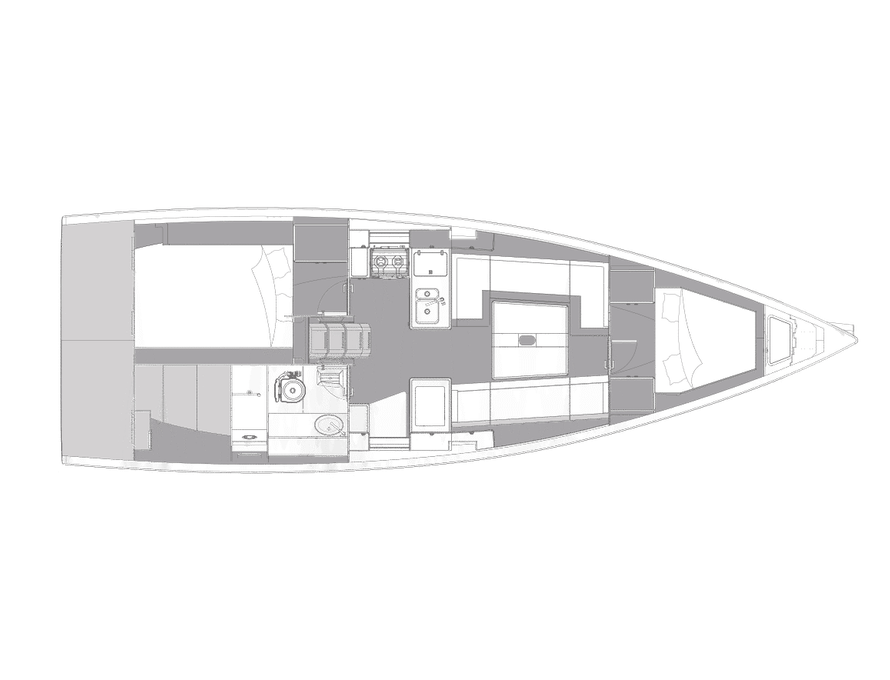 Elan E4
The Elan E4 sailboat offers a seamless and enjoyable sailing experience, ideal for all types of sailing endeavors, such as short-handed or crewed racing, or leisurely family cruising. Its design prioritizes passenger comfort, ensuring each voyage is a rewarding experience with new discoveries and cherished memories. The vessel's spacious interior boasts an elegant design, offering luxurious amenities that rival those of a five-star hotel. The plush seating area is perfect for relaxation while taking in picturesque views through the large windows. The natural light that fills the cabin creates a peaceful and serene atmosphere, providing a perfect respite from daily life's hustle and bustle.
E4 DELIVERS EXUBERANT PERFORMANCE WITH SUCH EASE THAT YOU WILL WANT TO SAIL IT HARDER.
Developed to satisfy diverse modes of sailing, from short-handed sailing to crewed racing or family cruising, this yacht does it all amazingly well. Its main design features, the twin rudders, broad stern, and chined hull, all work hand-in-hand towards different goals – sparkling performance, improved stability, excellent control, and a comfortable interior.
The included retractable carbon fibre bowsprit, adjustable split backstay, and a revised mainsheet arrangement enable a surprising amount of fine-tuned sailing. Practically arranged winches, a genoa furling system, and a keel-stepped mast are all included in the standard package making the E4 truly an ultimate yacht for sailing aficionados.
Simply put, the yacht delivers exuberant performance with such ease that you will want to sail it harder.
Introducing the Elan E4 Performance Cruiser, a remarkable vessel that seamlessly blends luxury, speed, and authentic sailing skills. Ideal for those seeking an unparalleled sailing experience with its exceptional features and capabilities, the Elan E4 Performance Cruiser promises to take you on unforgettable journeys across the vast ocean.
Lightness, sports equipment, and a myriad of trimming options, these yachts are designed not only to be enjoyed by a cruising family but also to be sailed fast by an ambitious crew.
Join a regatta or two and be among the first around the buoy.


Length Overall: 10.60 m | 34'9''
Hull length: 10.60 m | 34'9''
Length at waterline: 10.10 m | 33'1''
Beam: 3.50 m | 11'6''
Draft (standard): 2.15 m | 7'1''
Draft (option): 1.70 m | 5'7'' or 2.35 m | 7'8''
Light displacement: 5.420 kg | 11.949 lbs
Ballast (standard): 1.385 kg | 3.053 lbs
Water capacity: 185 liters | 48 US gal
Fuel capacity: 75 liters | 19 US gal
Engine (standard): Yanmar 3YM30AE 21.3 kW / 29.1 mhp
Engine (electric option): 8 kW Oceanvolt electric or 10 kW Oceanvolt electric
Air draft: 17.60 m | 57'9''
Mainsail: 39.6 m² | 426.2 ft²

Jib: 34.6 m² | 372.4 ft²
Gennaker: 128 m² | 1377,8 ft²
I: 13.77m | 45'2''
J: 4.03 m |13'2''
P: 13.49 m | 44'3''
E: 4.63 m | 15'2''
Boat design category: A
Design: Humphrys Yacht Design & Elan Design Team
The Elan E4 presents a variety of options for cabin layout, affording you the flexibility to customize the space to your personal preferences. Opting for the three-cabin configuration will grant you access to the yacht's innovative flip-up chart table, a thoughtful addition to the vessel's design. The galley is generously equipped with ample storage and its L-shaped layout ensures that you have ample space to move about and prepare meals with ease. The forward cabin is particularly spacious, featuring a double berth that offers optimal comfort. This cabin also includes ample wardrobe storage, ideal for longer excursions.
The navigation station is notably spacious and comes fully stocked with all the necessary instruments. Additionally, the three 1-metre opening portlights provide abundant natural light and ventilation, contributing to the cabin's sense of spaciousness and brightness. The second cabin also boasts considerable wardrobe space and a large double berth, ensuring that you and your guests enjoy a comfortable stay. The head compartment is thoughtfully designed, featuring a wet locker with a drain and ample storage space. In sum, the Elan E4 is a yacht that caters to your every need, offering a comfortable, spacious, and well-equipped space for you to enjoy your time at sea.