Centre Console
Over 30 years of history! The Cap Camarat Center Console range, with its easy movement, is perfect for anglers and those who like to be close to the elements. This line of outboard powerboats is at once stable and fast, built for family day cruises.
ideal for watersports
The original centre console design is practical and multi-functional. Access all around the deck is very useful when fishing or using the boat as a water sports platform - time to get out those paddleboards! The cockpit is deep and safe. The centre central console also brings great balance to this boat.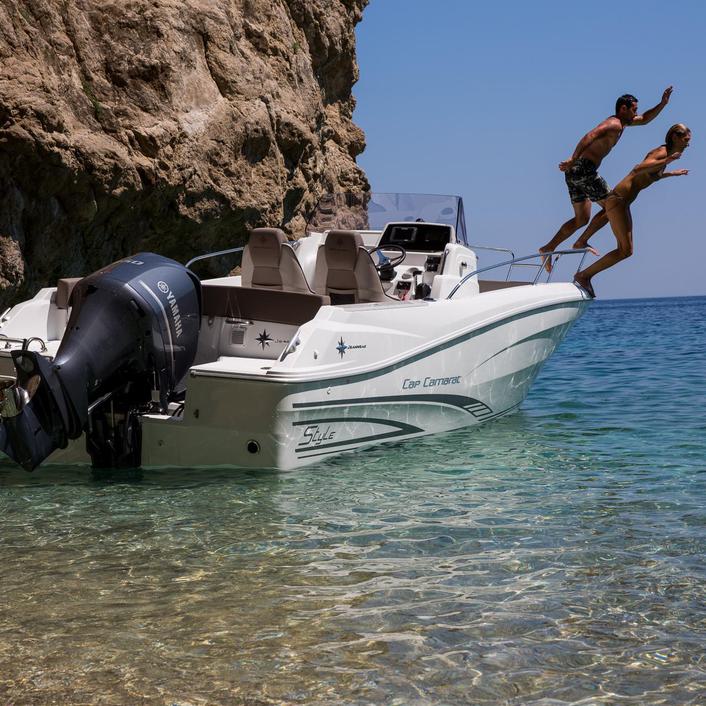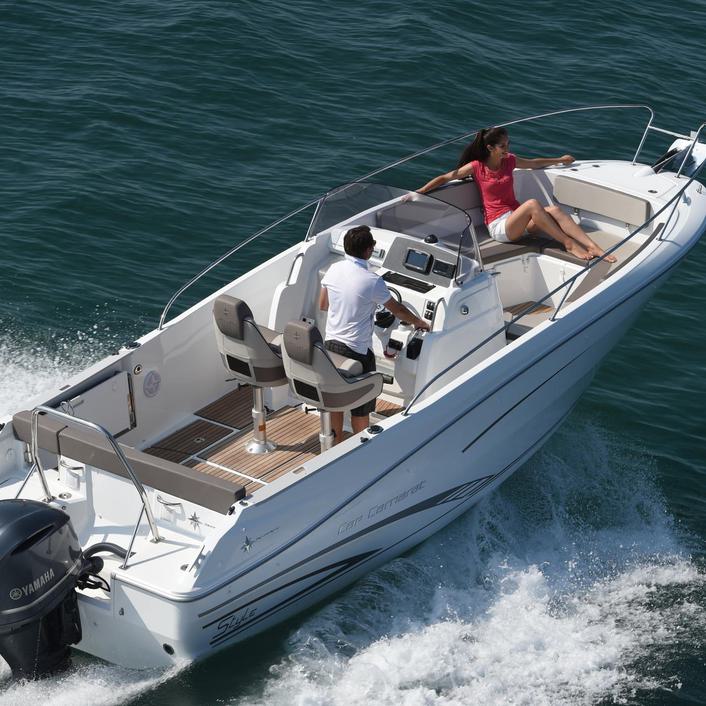 Pure pleasure aboard
The new Cap Camarat series benefits from the latest innovations in style and ergonomic design. Sleek and chic it features ample storage space, sliding central seating and a spacious and inviting aft cockpit.